Political Science Scholarships

Ashbrook Scholar Program, administered by Ashland University, awards $2,000 to undergraduate students enrolled in political science, political economy, or history to complete their degrees.
GOFA's Minorities in Government Finance Scholarship awards a $10,000 scholarship to a minority graduate or upper-level undergraduate student interested in pursuing a career in local or state government finance.
Scholarships awarded

1 winner
AfterCollege offers the AfterCollege Business Student Scholarship to students pursuing a degree (AA, AS, BA, BS, MS, Ph.D.) in one of the numerous fields of business in the U.S.
Scholarships awarded

1 winner
Students at HBCUs can apply for up to $5,000 in awards each academic year to pursue programs related to environmental science, clean energy, and climate policy at EESI-accredited institutions.
Scholarships awarded

1 winner
NFBPA offers scholarship awards ranging from $2,000 to $10,000 to minority students in accredited educational institutes preferably Historically Black Colleges and Universities.
Scholarships awarded

9 winners
The Wellington Management Foundation offers the Wellington Management Foundation Scholarship of $5,000 to an African American college junior student to complete his/her studies.
Scholarships awarded

1 winner
The Boren Scholarship supports U.S. citizens who study abroad during their undergraduate degrees. The winner of the scholarship is awarded up to $25,000 in financial support.
Scholarships awarded

1 winner
The General Federation Of Women's Clubs Massachusetts awards college students the Julia Ward Howe Political Science Scholarship of $500 to complete their studies.
Scholarships awarded

1 winner
The Armenian Relief Society of Eastern Europe Scholars Program offers two $20,000 - $50,000 scholarships for master's and doctoral students.
Scholarships awarded

2 winners
The American Political Science Association offers the APSA Diversity Fellowship Program of $5,000 to 14 graduate students from underrepresented racial and ethnic groups to pursue their doctorate degrees in political science.
Scholarships awarded

14 winners
The Spenser F. Powell Memorial Law Scholarship, administered by the East Tennessee Foundation, is offered to one first-year legal student at the University of Tennessee to complete their undergraduate studies.
Scholarships awarded

1 winner
Washington Media Scholars Foundation offers the Media Fellows Scholarships of $1,000 to exceptional students pursuing undergraduate studies in advertising, marketing, communications, business, political science, and strategic media.
Scholarships awarded

1 winner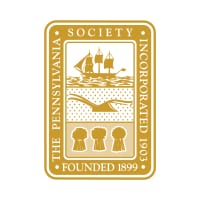 The Pennsylvania Society offers the Pennsylvania Scholarship Program with the Maguire Foundation of $8,000 to 25 high school seniors to enroll in undergraduate degrees in political science or American history.
Scholarships awarded

25 winners