Defense Against Distracted Driving Scholarship
7/30/2023
Submission Deadline
Explore Similar Scholarships
Location:
Grade Level:
The J&Y Law Firm created a scholarship to help college students and high school graduates renew their pledge to California community service by being activists against distracted driving. The scholarship is open to any undergraduate student or high school graduate in the state of California pursuing any degree major.
Every year, the J&Y Law Firm Defence Against Distracted Driving Scholars Program provides college scholarships worth $1,000 to one student. The applicants are evaluated on the strength, and originality of their essays. The scholarship award amount is credited to the school account to be used to pay for their college education.
The J&Y Law Firm Defence Against Distracted Driving Scholars Program helps the scholars know the real value of community activism and how transformative it is especially on trivialized societal norms such as distracted driving. The scholars' articles get to be published on various print and multimedia platforms for greater publicity and reach in California.
Key Information of Defense Against Distracted Driving Scholarship
Study Details
Country of Study
United States
Scholarship Details
Intended Level of Study
Undergraduate
Defense Against Distracted Driving Scholarship Timeline
April 1, 2023
Application Opening Date
Applications usually open in early April. Check the website for accurate dates closer to the time.
July 30, 2023
Submission Deadline
The submission deadline is at the end of July.
August, 2023
Award Announcement Date
The recipient of the award is contacted and published in August.
Scholarship Eligibility
To be eligible to apply, applicants must meet the following criteria.
Eligible Grade: High School Graduate – Undergraduate
Age: 18
Required GPA: 3
Geographic Eligibility: California
Gender: Any
Race/Ethnicity: Any
Application Requirements
Here's what you need to submits besides your application.
How to ace the Defense Against Distracted Driving Scholarship
1
Understand J&Y mission and essay theme
In your essay, it is very important to write with a full understanding of the firm's mission in trying to curb distracted driving and the essay theme. This way, you will easily appeal to the firm's interests and win the scholarship.
2
Revise the essay carefully
Carefully go through your essay before submitting it. Go through the theme and essay guideline provided and tie it down to your written essay - when you are satisfied with the changes made, go ahead and submit.
3
Write captivating real, relatable stories
Write great, captivating stories that are related to the essay theme. Stories have a great way of creating compelling pictures of the mind that make your essay stand out from the others.
4
Reach out to previous winners
The scholarship award is run every year with one winner. Reach out to any of the previous winners and get to know how they wrote their essays and see what you can learn from them to apply.
How the Defense Against Distracted Driving Scholarship is Judged
Applicants' essays are assessed on the strength of their essay, originality, and a clearly demonstrated knowledge of distracted driving. The recipients of the award are known to have essays that are excellent in those areas.
Why We Love the Defense Against Distracted Driving Scholarship
The scholarship application is simple
The scholarship submission is only a 500–1,000 word-max essay. Many other scholarships have other additional requirements that discourage students to consider applying.
Scholarship award is open for use
Scholarship recipients can use the money for any other college-billed expense and not just tuition, which is the case with many other scholarships.
Scholarship for any majors
Students enrolled in any academic major can apply for the scholarship. Scholarships offered by other institutions only allow students who are enrolled in specific programs.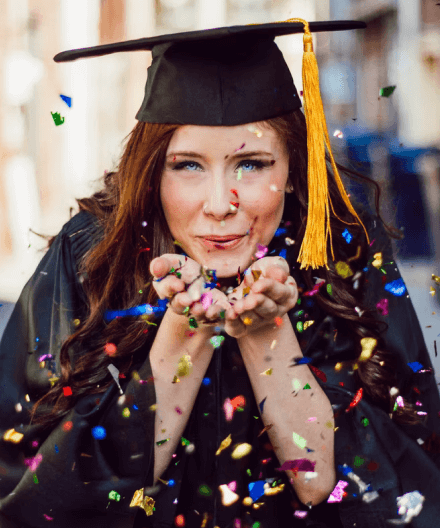 5 Facts about the J&Y Law Firm
Retaining digital rights of essays submitted
Essays that are submitted during the application process stand a chance of being published on various platforms, which allows the applicants to have their work appreciated by many people.
Committed to reducing distracted driving in California
The state of California is known to be having the highest number of distracted drivers in the United States, and the firm's efforts have significantly led to a reduction in the number of reported distracted drivers.
Leading students in community activism projects
Community activism in California is recognized as a major way of leading change and awareness, the law firm has strategically inspired students to be involved in some of the community activism projects.
Helping victims of accidents recover well
The Law Firm has helped its clients find good medical treatment and fight for their rightful compensation for the pain and suffering caused by the accident.
Increased number of offices within California
At inception, the law firm only had one office - but as of 2021, the firm had 21 offices distributed throughout the state, amplifying its success and impact in helping victims of accidents.