KsAWWA Terry L. McKanna Scholarship
7/1/2023
Submission Deadline
Explore Similar Scholarships
Location:
Grade Level:
The Kansas Section of the American Water Works Association created the Terry L. McKanna Scholarship to financially support Kansas residents to pursue careers in the waterworks industry. The goal of these scholarships is to inspire students to enroll in educational programs with a focus on civil or environmental engineering or environmental science.
The committee will evaluate submissions for up to two $1,000 scholarships. Additionally, as an added incentive to apply, KsAWWA will provide up to eight $25 gift cards to rejected candidates in honor of their work and exertion spent preparing and submitting their applications and essays.
Candidates must be enrolled in a two- or four-year approved college or university program. The candidate has to be a United States citizen. The application must be submitted in its entirety, including a typewritten essay of two pages (or less) explaining the applicant's professional goals. A letter of reference from at least one professor in the applicant's primary field of studies, such as a math or science teacher, must be attached to the application. Graduate or undergraduate students are eligible to apply. Please note that an applicant who receives financial help from his or her job that covers more than half of his or her annual tuition and fees is ineligible for scholarship funding.
Key Information of KsAWWA Terry L. McKanna Scholarship
Study Details
Area of Study
Civil Engineering
Environmental Engineering
Environmental Science
Country of Study
United States
Scholarship Details
Intended Level of Study
Undergraduate
Postgraduate
KsAWWA Terry L. McKanna Scholarship Timeline
January 2023
Application Opening Date
Applications open in January.
July 2023
Submission Deadline
The submission deadline is on July 1.
August 2023
Awards Announcement Date
Winners are announced in August.
Scholarship Eligibility
To be eligible to apply, applicants must meet the following criteria.
Eligible Grade: Undergraduate – Postgraduate
Maximum Age: Any
Required GPA: Any
Geographic Eligibility: Kansas
Gender: Any
Race/Ethnicity: Any
Application Requirements
Here's what you need to submits besides your application.
Recommendation letters
Essay
How to ace the KsAWWA Terry L. McKanna Scholarship
1
Emphasize your academics
Merit is one of the most important criteria used to evaluate scholarship applications. An applicant should be academically bright and gifted. Demonstrate your academic achievements at school, providing any honors, certificates, or awards if applicable.
2
Have good recommendations
Make sure your application includes strong references and recommendations. Take the opportunity to communicate with the individuals who will be providing you with references. Choose those who know you well enough to speak to your abilities.
3
Choose course within the waterworks industry
There is a strong consideration point for choosing a course relevant to the waterwork industry. Applicants must ensure that they choose the course that increases their scholarship-winning chances.
4
Clearly define your career objectives
Along with your application, make sure to demonstrate your career goals effectively in your application as well as highlight your ambitions and approach to courses in civil or environmental engineering or environmental science, with a focus on career fields in the waterworks Industry clearly and cohesively, as your responses will be judged.
How the KsAWWA Terry L. McKanna Scholarship is Judged
The KsAWWA committee scores applications based on career goals (30 points), link to the waterworks industry (30 points), GPA (20 points), recommendation (10 points), and resume (10 points) out of 100 points. Applicants with the highest point total will be given preference.
Why We Love the KsAWWA Terry L. McKanna Scholarship
Gift incentives to unsuccessful applicants
Candidates, who will be unable to receive the scholarship, will still get up to eight $25 gift cards for their time and efforts.
A clear point system in place
The selection criteria for the KsAWWA Terry L. McKanna Scholarship is a defined and clear point system that clearly describes the fair process of selection. The program has no discrimination against race, gender, ethnicity, religion, etc.
It is not required to show financial need
Contenders are not required to demonstrate financial need in order to be deemed for this scholarship.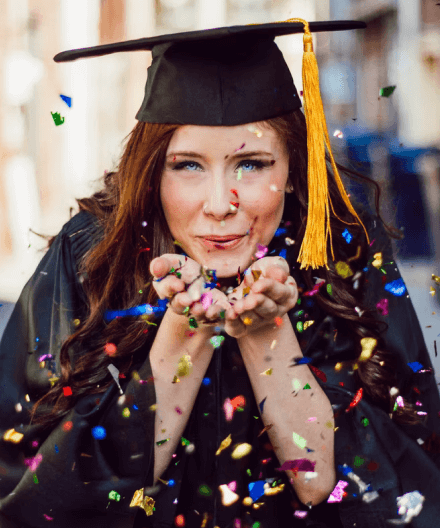 5 Facts About the KsAWWA Terry L. McKanna Scholarship
The sponsor of this scholarship is AWWA
The American Water Works Association (AWWA) is a nonprofit, scientific, and educational organization that was founded to improve water quality and supply.
Scholarship is for both undergraduates and graduates
The scholarship is for residents who will be attending an undergraduate college or university, as well as those pursuing graduate studies.
The scholarship is only for U.S. residents
Only those who are residents of the United States are eligible for the KsAWWA Terry L. McKanna Scholarship.
This is an annual scholarship program
The KsAWWA Terry L. McKanna Scholarship is an annual scholarship program in which winners receive a one-time award of $1000.
Two scholarship winners
The total scholarship amount is $2,000. There will be two scholarship winners, with each receiving $1,000.