AASF Memorial Scholarships
7/31/2023
Submission Deadline
Explore Similar Scholarships
College Major:
Location:
Grade Level:
Alaskan Aviation Safety Foundation financially supports students studying aviation. The foundation offers three scholarships with one winner each: the Tom Wardleigh Memorial Scholarship, the Virginia Hyatt Memorial Scholarship, and the Ellen Paneok Memorial Scholarship. Each scholarship is worth $2,000 and is awarded to deserving students in Alaska who intend to pursue professional careers in aviation.
Applicants must have been residing in Alaska for at least three years, demonstrate good academic standing, are in an accredited aviation program and have completed at least two semesters or 30% of the work towards his/her professional goal.
The goal of the foundation is to help young people who are passionate about building a career in aviation. The foundation offers these students an opportunity to achieve their professional goals.
Key Information of AASF Memorial Scholarships
Study Details
Country of Study
United States
Scholarship Details
Intended Level of Study
Undergraduate
Postgraduate
Vocational/Technical School
AASF Memorial Scholarships Timeline
May 2023
Application Opening Date
Applications open on May 1.
July 2023
Submission Deadline
The submission deadline is on July 31.
Scholarship Eligibility
To be eligible to apply, applicants must meet the following criteria.
Eligible Grade: College Sophomore
Maximum Age: Any
Required GPA: Any
Geographic Eligibility: Alaska
Gender: Any
Race/Ethnicity: Any
Application Requirements
Here's what you need to submits besides your application.
Grade transcript
Short Answers
Financial Information
Recommendation letters
How to ace the AASF Memorial Scholarships
1
Start the application process right away
You should start the application process as soon as possible. This will allow you enough time to acquire all necessary documents, contact your referees or recommenders, complete all forms and work on your personal statement. Have everything organized and planned to avoid any last-minute complications.
2
Keep your grades up
It is merit-based therefore only those with higher GPAs have better chances of winning. So work hard on keeping your grades up and maintaining your GPA. Grades will be an indicator of how dedicated and serious you are.
3
Choice of references and early notifications
Your references or recommenders must be those who know you well enough to be willing to speak to your abilities and demonstrate why you make the perfect candidate for this scholarship. So, choose them wisely. Contact them and send them the required forms very early on to allow them enough time to complete them.
4
Highlight your qualities and experience
Draw attention to your major. The scholarship is targeting students participating in an aviation program. Also, highlight your academic achievements and extracurricular activities if there are any. Extracurricular activities and community service are important in any scholarship.
How the AASF Memorial Scholarships is Judged
Applications are judged based on academic achievements. Recommendation letters, essays, and financial need will be considered.
Why We Love the AASF Memorial Scholarships
No discrimination
The program is open to all eligible Alaskans as long as they meet the scholarship requirements. It supports equality and has no discrimination against gender, race, ethnicity, religion, etc.
You can attend a school of your choice
All universities and colleges in the United States are eligible.
Training centers are eligible
Students at training centers can apply as long as they have a qualified instructor.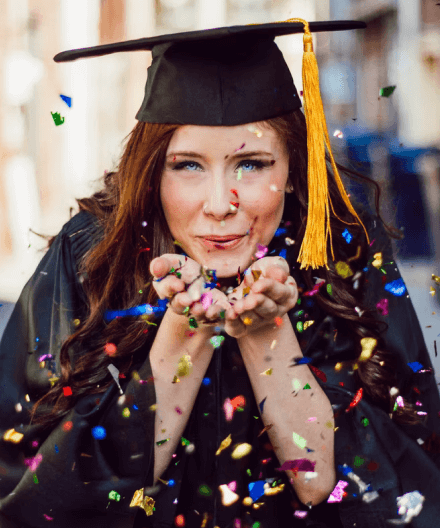 5 Facts About AASF Memorial Scholarship
Only Alaska residents can apply
You must have an official residency in Alaska for at least two years to qualify.
The organization offers three scholarships
You can receive the Tom Wardleigh Memorial Scholarship, Virginia Hyatt Memorial Scholarship, or Ellen Paneok Memorial Scholarship.
New students are not eligible
You are required to complete at least two semesters to qualify.
Membership is not a requirement
You don't need to be an AASF member to qualify.
The AASF is a nonprofit organization
The Alaskan Aviation Safety Foundation was founded by Tom Wardleigh and Virginia Ruth Brown Hyatt.