Indiana Section One AWWA Operator Scholarship
7/12/2023
Submission Deadline
Explore Similar Scholarships
College Major:
Location:
The Indiana Section One AWWA Operator Scholarship funds shall only be used for the Water Treatment and Water Distribution Operator certification tests conducted by the operator school. Applicants must be current water operators or be interested in becoming water operators. They must be working for an Operator's License in Indiana. Applicants must live or work within Indiana's geographical limits. Acceptance of the scholarship grants permission for the recipient's name and narrative to be used for promotional purposes.
The requirements include the application form, an essay about your career goals, and a résumé with detailed work experience. The funds will be used to cover the cost of registration for the Operator School, as well as transportation and meals for the recipient. The course fees will be paid directly to the Operator School Training and AWWA for the procurement of books on the recipient's account.
Following completion of the training and submission of a mileage record and receipts, compensation for mileage/meals will be paid directly to the operator. Operator School will commence in September 2022, or shortly thereafter. The scholarship fund is non-transferable and must be utilized by the winner alone.
Key Information of Indiana Section One AWWA Operator Scholarship
Study Details
Area of Study
Water Operator
Country of Study
United States
Scholarship Details
Intended Level of Study
Vocational/Technical School
Indiana Section One AWWA Operator Scholarship Timeline
January 2023
Application Opening Date
Applications open on January 1.
August 2023
Submission Deadline
The submission deadline is on August 12.
September 2022
Awards Announcement Date
Winners are announced in September.
Scholarship Eligibility
To be eligible to apply, applicants must meet the following criteria.
Eligible Grade: All
Maximum Age: Any
Required GPA: Any
Geographic Eligibility: Indiana
Gender: Any
Race/Ethnicity: Any
Application Requirements
Here's what you need to submits besides your application.
Recommendation letters
Essay
Present Work Experiences
How to ace the Indiana Section One AWWA Operator Scholarship
1
Clearly define your career objectives
Make sure to demonstrate your career goals in your application form and to clearly and cohesively highlight all of your abilities and ambitions.
2
Emphasize your academics
One of the strongest criteria used to evaluate scholarship applications is merit. The applicant is expected to be academically talented.
3
Speak with previous winners
As the scholarship is provided by AWWA, there is a network of previous winners. You can try to contact them to learn more about their experience
4
Choice of references and early notifications
Your references or recommenders must be those who know you well enough to be willing to speak to your abilities and demonstrate why you make the perfect candidate for this scholarship. So, choose them wisely. Contact them and send them the required forms very early on to allow them enough time to complete them.
How the Indiana Section One AWWA Operator Scholarship is Judged
The AWWA scholarship committee evaluates all applications and selects award winners based on the overall excellence of the application, including the essays and references.
Why We Love the Indiana Section One AWWA Operator Scholarship
Many winners
A total of up to 10 scholarships can be provided under the Indiana Section One AWWA Operator Scholarship scholarship program. The chances of winning are high as there are minimal requirements.
Emphasis on water industry
The scholarship program is designed for those who are interested in pursuing a career in the water industry, which is a lesser-known field.
Need not show financial need
The scholarship program does not require the applicants to demonstrate any kind of financial need to be eligible for this scholarship.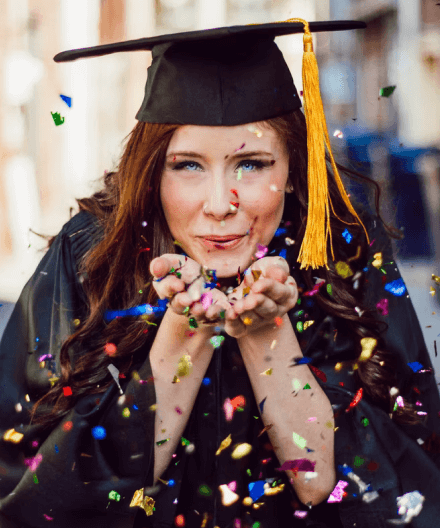 5 Facts About Indiana Section One AWWA Operator Scholarship
The sponsor is AWWA
The American Water Works Association (AWWA) is a nonprofit, scientific, and educational organization that was founded to improve water quality and supply.
This is an annual scholarship program
The Indiana Section One AWWA Operator Scholarship is an annual scholarship program in which winners receive a one-time award of $1000 each.
The award given to university/college
The scholarship winner will receive a check that will be sent directly to the school where the recipients will be studying.
Applicants must be Indiana residents
Only residents of Indiana or those who work there are eligible to enter and apply for this scholarship competition.
The scholarship is for all educational levels
The scholarship is for residents of all educational levels and must be current water operators.