Chevron Corporate Scholarship
$7,500–$15,000
Award Amount
1/18/2023
Submission Deadline
Explore Similar Scholarships
Chevron, one of the most reputed names in the global oil and gas industry, greatly values diversity, inclusion, and community development. The scholarship is an effort to help and support students from African American, Native North American, Alaska Tribe, Pacific Islander, and Hispanic backgrounds to advance their education in engineering and computer science.
Chevron believes in the importance of education in our lives and has been constantly striving to help communities all over the world by way of various scholarships. The Chevron Corporate Scholarship is one of them. The oil and gas sector is developing rapidly to meet the global demand for oil and petroleum. To cater to this high demand there is a constant need for engineers and scientists.
The Chevron Corporate Scholarship motivates and inspires young students to fulfill their career aspirations in the oil and energy sector. The scholarship is a great way to attract qualified engineers to fulfilling their career ambitions.
Key Information of Chevron Corporate Scholarship
Study Details
Area of Study
Chemical Engineering
Computer Science
Data Science
Electrical Engineering
Engineering
Mechanical Engineering
Software Engineering
Country of Study
United States
Scholarship Details
Intended Level of Study
Undergraduate
Award Amount
$7,500–$15,000
Chevron Corporate Scholarship Timeline
November 16, 2022
Application Open Date
Applications open around mid November, each year.
January 18, 2023
Application Deadline
Applications need to be submitted by January of the next year
Scholarship Eligibility
To be eligible to apply, applicants must meet the following criteria.
Eligible Grade: High School Senior – High School Graduate
Maximum Age: Any
Required GPA: 3
Geographic Eligibility: United States
Gender: Any
Race/Ethnicity: Alaskan Native, Black, Hispanic, Native North American, Pacific Islander
Application Requirements
Here's what you need to submits besides your application.
Essay
Grade transcript
School Verification
Financial Information
Present Work Experiences
How to ace the Chevron Corporate Scholarship
1
Highlight your academic achievements
Highlighting your academic achievements and intellectual initiatives in collaborative projects to prove your keen interest to pursue your education in engineering and computer sciences would be helpful.
2
Prove your leadership qualities
Chevron is an organization with a human face. The best way to stand out in this highly competitive competition is to emphasize your active role in your school and personal community in your application. Proving your leadership quality and diverse talents will be an added advantage.
3
Researching to meet expectations of Chevron
Research the submissions and essays of previous winners to get an idea of what the judges are looking for. If the goal of your career matches with the mission and objective of Chevron an ideal synergistic situation evolves.
4
Focus on professionalism
Make a strong professional impression by submitting documents without any careless mistakes such as typos, spelling mistakes, or grammatical errors. Carefully review your application before submission.
How the Chevron Corporate Scholarship is Judged
The applications are judged based on academic credentials, your résumé with details of your interest in engineering and science subjects, your involvement in the community, your leadership skills, the essay, and the proof of your financial need. The Chevron executives along with UNCF officials select and make the final list of winners.
Why We Love the Chevron Corporate Scholarship
An opportunity for career advancement
The opportunity to work as an intern in a multinational company like Chevron will be a great experience for future career advancements. The winners can add it to their résumé for being considered for similar job openings.
it's renewable for two years
The scholarship is a two-year renewable scholarship and will help to cover tuition fees.
Creating future professionals for the sector
The support and help of students majoring in engineering and computer science will create future leaders and professionals for the oil and petroleum industry.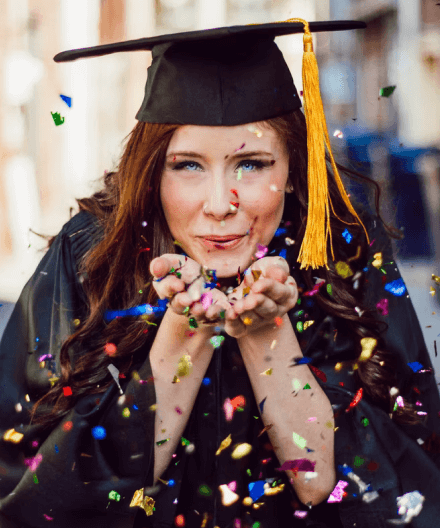 5 Facts About Chevron Corporate Scholarship
Residency and location of institutions
The eligibility of this scholarship requires that applicants should have a permanent address or need to study in institutions, located in Texas, Louisiana, Mississippi, and California.
Application requirements
The applicants must submit a resume, an essay, and documents in support of their financial need to be eligible for this scholarship.
Necessary academic credentials
A minimum GPA of 3.0 on a scale of 4.0 is required to be eligible.
Branches of engineering for majoring
The scholarship is aimed at students studying engineering in the branches of petroleum, chemical, electrical, mechanical, software, and computer science.
Partnership with UNCF
The scholarship is organized jointly by Chevron and UNCF.