Speech Pathologist Graduate Scholarships
7/15/2023
Submission Deadline
Explore Similar Scholarships
College Major:
Location:
The Speech-Language Pathology Scholarships is an initiative of Bilingual Therapies, a U.S.-based organization committed to ensuring that school districts are staffed with qualified bilingual and monolingual professionals. The scholarship is one way the organization achieves this objective.
The scholarship targets graduate speech pathology students who speak a second language proficiently. All applicants must be studying at an American Speech-Language-Hearing Association (ASHA)-approved school. Additionally, all applications should be made before an applicant enters their final year of graduate studies.
Awardees of the scholarship receive up to $7,000 in funds. The scholarship is disbursed as a monthly stipend that can be used for school-related expenses, for example, tuition, books, and living expenses. Winners also receive extensive support from Bilingual Therapies to prepare them for the workplace upon the completion of their graduate studies.
Key Information of Speech Pathologist Graduate Scholarships
Study Details
Area of Study
Psychology
Speech Pathology
Speech-Language Pathology
Country of Study
United States
Scholarship Details
Intended Level of Study
Postgraduate
Speech Pathologist Graduate Scholarships Timeline
January 2023
Application Open Date
Applications are open on January 1.
July 2023
Submission Deadline
The submission deadline is on July 15.
September 2023
Awards Announcement Date
Winners are announced in September.
Scholarship Eligibility
To be eligible to apply, applicants must meet the following criteria.
Eligible Grade: All
Maximum Age: Any
Required GPA: Any
Geographic Eligibility: United States
Gender: Any
Race/Ethnicity: Any
Application Requirements
Here's what you need to submits besides your application.
Essay
Present Work Experiences
Oration
How to ace the Speech Pathologist Graduate Scholarships
1
Check all the requirements
Ensure that you meet all scholarship requirements to avoid being disqualified. For example, make sure that you can speak a second language proficiently as this is one of the evaluation criteria.
2
Write an effective résumé
Your résumé should be specially designed for the scholarship so as to speak to your strengths and qualifications as required by the selection committee.
3
Write an effective essay
You will have to submit a short essay on a given topic as part of your application. Ensure that this essay is well-written, addresses all parts of the given prompt, and does not have any grammatical or stylistic errors.
4
Prepare intensively for your interview
You will be invited for an interview in which your language skills will be assessed. Prepare intensively for this interview to wow the interviewers.
How the Speech Pathologist Graduate Scholarships is Judged
Applications are judged in two cycles, the first of which involves scrutinizing an applicant's short essay and résumé. These documents should, therefore, be well-written and aligned with the objectives of the Scholarship. Applicants are also invited for an interview, in which their language proficiency is assessed.
Why We Love the Speech Pathologist Graduate Scholarships
Career services
Apart from the cash prize, winners also receive the support of an entire team of Bilingual Therapies experts who provide the awardees with career opportunities and support.
Fair application process
Applicants are not judged solely on the strengths of the documents they submit. Instead, they are also invited for personal interviews in which they can truly express themselves and showcase their language proficiency and their suitability for the Scholarship.
Up to 12 scholarships awarded annually
In total, Bilingual Therapies awards up to 12 scholarships under its Speech-Language Pathology Scholarships and School Psychologist Scholarships.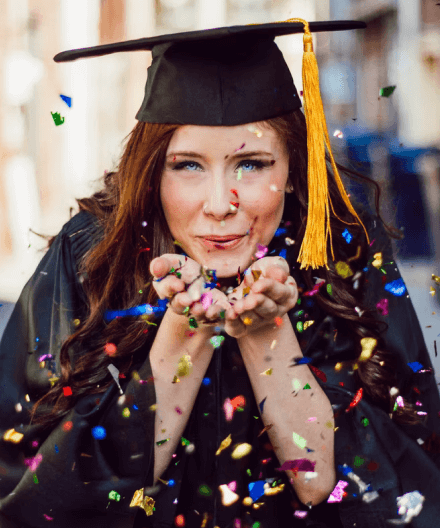 5 Facts About The Speech-Language Pathology Scholarships
Applications are by request only
Bilingual Therapies require you to send a request to apply for the Speech-Language Pathology Scholarships, after which the candidate will receive all the necessary instructions.
Significant award prize
The cash prize of $9,000 should be enough to cover a considerable portion of the winner's college-related expenses.
Awardees work for Bilingual Therapies
Successful awardees will be required to work full-time for Bilingual Therapies for one year following the successful completion of the studies.
You can choose your preferred workplace location
Bilingual Therapies give the awardees the option of selecting their preferred work placement in a school within the U.S. to complete the Scholarship's requirements.
Bilingual Therapies offers another scholarship
You can also apply for the School Psychologist Scholarships, which are offered by Bilingual Therapies for qualifying students in doctoral programs.