Chitimacha Tribe of Louisiana Scholarships
7/15/2023
Submission Deadline
Explore Similar Scholarships
Location:
Demographic:
Grade Level:
The Chitimacha Tribe of Louisiana is federally recognized in Charenton, Louisiana. The Tribe is a sovereign nation governed by a Tribal Council. The Tribal Council offers the Chitimacha Tribe of Louisiana Scholarship, ranging from $500 to $2,500 to deserving students to fund their education after high school.
Applicants must be enrolled members of the Chitimacha Tribe of Louisiana. Eligible students must have a high school diploma or GED or students expecting to graduate from a high school with official documentation, stating the expected graduation date. Applicants must be accepted into an accredited institution of higher learning or vocational or technical training institution.
Applicants are expected to be seeking a degree or certificate from an accredited entity. Students are required to complete the Free Application for Federal Student Aid (FAFSA) application since the scholarship is considered a supplemental application. New applicants and recipients must maintain a minimum GPA of 2.0 for each term funded and complete program requirements to remain eligible for the scholarship.
Key Information of Chitimacha Tribe of Louisiana Scholarships
Study Details
Country of Study
United States
Scholarship Details
Intended Level of Study
Undergraduate
Vocational/Technical School
Chitimacha Tribe of Louisiana Scholarships Timeline
October 2022
Application Opening Date
Applications open on October 1.
July 2023
Submission Deadline
The submission deadline is on July 1.
Scholarship Eligibility
To be eligible to apply, applicants must meet the following criteria.
Eligible Grade: High School Senior – High School Graduate
Maximum Age: Any
Required GPA: 2
Geographic Eligibility: Louisiana
Gender: Any
Race/Ethnicity: Chitimacha, Native American
Application Requirements
Here's what you need to submits besides your application.
Short Answers
School Verification
Grade transcript
Standardized Test Scores
Financial Information
Recommendation letters
How to ace the Chitimacha Tribe of Louisiana Scholarships
1
Submit your application on time
To be considered for an award, make sure you complete and submit your application before the deadline. Prepare your FAFSA in advance to ensure it is done before the application deadline.
2
Study and prepare for your tests and exams
To be eligible for the scholarship and have it renewed, be sure to prepare for all your exams and tests so that you can consistently score high marks and maintain a high GPA.
3
Estimate your expenses
In your application, you will be required to provide estimates of your tuition, fees, books, lodging, and food expenses. Before making your application, make sure you estimate your expenses as accurately as possible.
4
Fill out your application truthfully
To secure an award and to remain eligible for renewal, do not include any inaccurate or dishonest information. Make sure you provide supporting documentation where necessary.
How the Chitimacha Tribe of Louisiana Scholarships is Judged
Eligible students are based on their proven tribal membership and Indian origin, proven enrollment at a higher learning institution, and demonstrated financial need.
Why We Love the Chitimacha Tribe of Louisiana Scholarships
No program restrictions
Applicants are not required to enroll in any specific programs to receive funding. The funding period will also vary depending on the degree or certificate pursued with funding periods ranging between two and 10 years.
Can be used for more than tuition
Recipients of the scholarship can use the funds for tuition, books, and learning materials, and to cover housing expenses.
The scholarship promotes the prosperity of Chitimacha
Since the scholarship is awarded to applicants of proven Indian origin and with members of the tribe, the scholarship promotes the success of its members and the nation overall.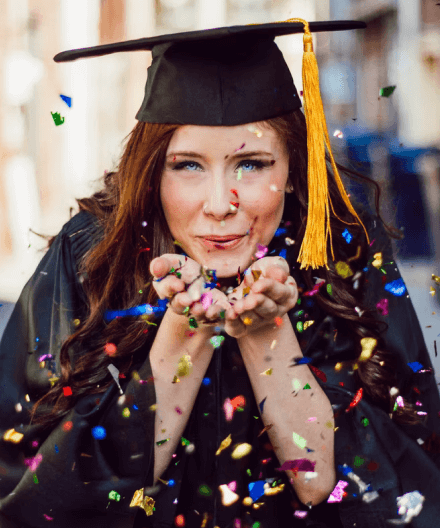 5 Facts about the Sovereign Nation of the Chitimacha
The Chitimacha Tribe has a reservation
The Chitimacha Tribe is the only tribe in Louisiana still occupying a portion of their aboriginal homeland and own a total of 963 acres.
The Tribe has over 1,300 members
The Chitimacha Tribe of Louisiana has a current enrollment of over 1,300 members in Louisiana, other states, and across the globe.
Second largest employer in St. Mary's Parish
The Tribe employs many through its many enterprises such as an award-winning gaming and entertainment complex, a hotel and casino, and a full-service grocery market.
They conserve cultural resources for future generations
The most recent preservation achievement by the Tribe is the completion of the Rosetta Stone Software language project that has allowed members to learn the Sitimaxa language regardless of where they are.
Chitimacha are known for their woven baskets
The crown jewel of the Chitimacha cultural tradition is their colorful river cane basketry, both single and double woven.