Sprout Social UNCF Scholarship Program
$5,000–$11,000
Award Amount
10/20/2022
Submission Deadline
Explore Similar Scholarships
Sprout Social is a communications software company engaged in providing reliable B2C connections for some of the world's leading organizations. UNCF has supported over half a million students to earn college degrees.
This merit-based scholarship is reserved for college seniors who display leadership qualities with a passion for computer sciences or software engineering.
The award leads to a full-time working opportunity at the company's engineering division.
Key Information of Sprout Social UNCF Scholarship Program
Study Details
Area of Study
Computer Science
Software Engineering
Country of Study
United States
Scholarship Details
Intended Level of Study
Undergraduate
Award Amount
$5,000–$11,000
Sprout Social UNCF Scholarship Program Timeline
September 2022
Application Open Date
Applications are usually open in September.
October 2022
Submission Deadline
The submission deadline is in October.
December 2022
Award Announcement Date
Winners are announced eight weeks from the deadline.
Scholarship Eligibility
To be eligible to apply, applicants must meet the following criteria.
Eligible Grade: College Senior
Maximum Age: Any
Required GPA: 3.0
Geographic Eligibility: United States
Gender: Any
Race/Ethnicity: Black
Application Requirements
Here's what you need to submits besides your application.
How to ace the Sprout Social UNCF Scholarship Program
1
Submit official transcript
To be eligible for this program, you need to submit an official academic transcript that is recent.
2
Show your leadership skills
Showcase your leadership skills in a single-page resume that also covers other soft skills.
3
Prove your programming abilities
The award requires that candidates display competency in different programming languages.
4
Have your résumé reviewed
Read your résumé multiple times before you submit it. If possible, have it reviewed by a senior or professional.
How the Sprout Social UNCF Scholarship Program is Judged
Winners are judged for their leadership potential, activities as a student, associations and affiliations, awards received, and proficiency in programming languages.
Why We Love the Sprout Social UNCF Scholarship Program
Using scholarship amount to settle debt
You can use your $11,000 award to pay off your college debt. Imagine the relief and being able to focus on your future instead of your past and payables.
Learning from experts
As an intern, you will be working alongside professionals in cross-functional engineering teams. These teams function in an Agile development environment giving you invaluable experience.
Quality over quantity
The small teams of about 7 to 10 professionals are experts at providing support to new entrants. Your team members will assist you in working across back-end, front-end, QA, and mobile engineering.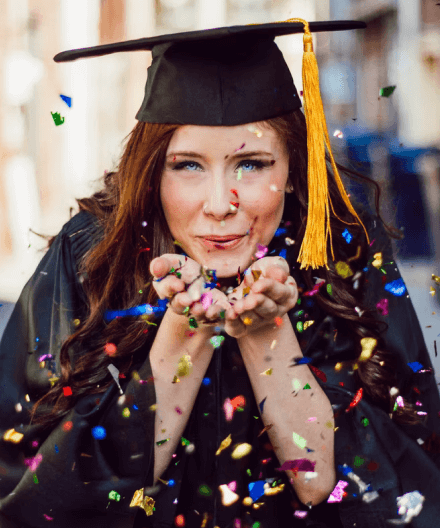 5 facts about the Sprout Social UNCF Scholarship
Vast customer base
Sprout Social provides its services to over 20,000 customers across the United States.
Top company experience
Working with a top employer and engineering service provider will help you excel in life and grow as a professional.
Unique platform
Sprout Social provides an ideal incubation center for African-Americans living in the U.S.
Boost for tech professionals
The scholarship is an opportunity for computer science or software engineering students to achieve the careers of their choice.
Nationwide availability
The award is open to all African-American U.S. citizens with a GPA of at least 3.0.