How to Qualify as a FAFSA Independent Student and How Much Do They Get?
FAFSA calculates the financial aid of independent students based on their income, read here to find out details and how you can get financial aid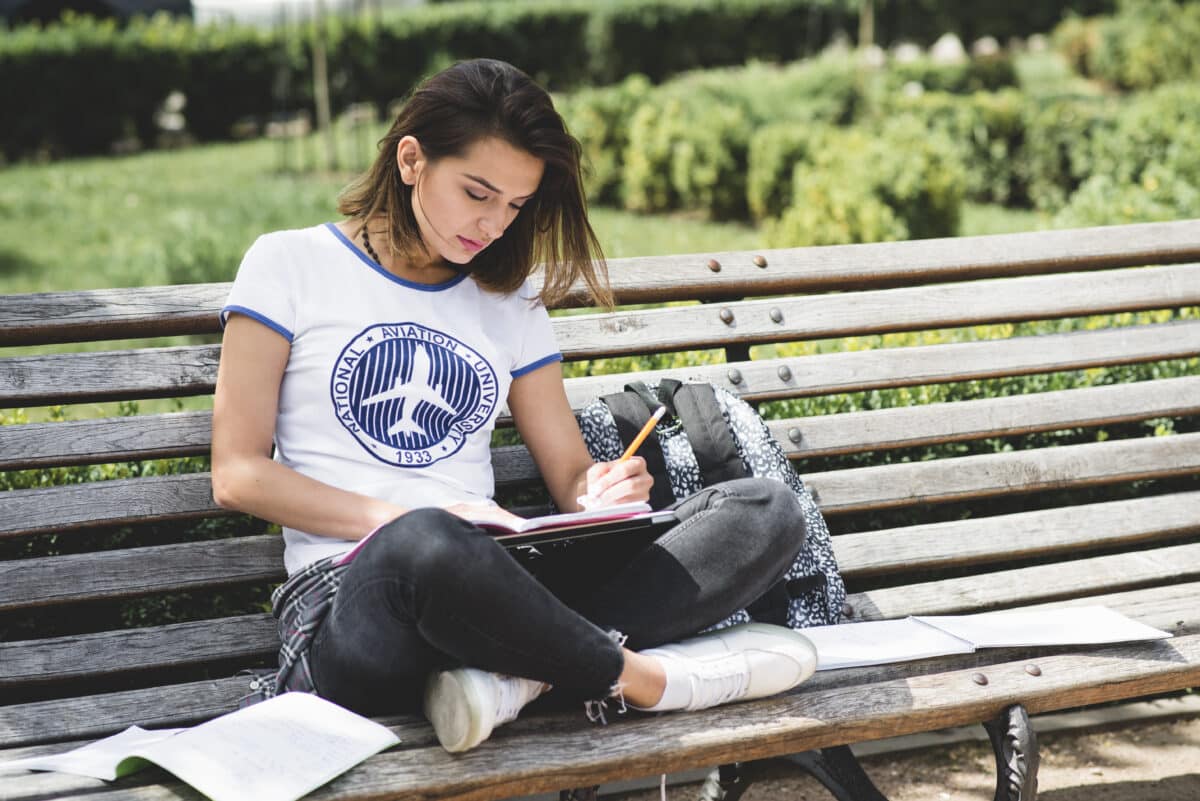 Financial aid allows a lot of college students to graduate successfully by covering college-related expenses. However, getting financial aid is a complicated process.
Students don't get to decide how much help they receive. The information you put in your Free Application for Federal Student Aid (FAFSA) determines how much aid you receive, a student's eligibility for federal student loans, and the type of loans applicable as well as the grants you should receive. The information also enables the federal government to determine if you are a FAFSA independent student or dependent student by measuring your parent or guardian's financial capabilities.
FAFSA Dependency Status
Dependent vs. Independent Student
To get the desired outcome, you must establish whether you are a dependent or independent student before applying for FAFSA. The main difference between the two is that dependent students must report their parents' or guardians' financial information. In contrast, FAFSA for married students works differently in the sense that independent students need to disclose both their own personal financial information as well as that of their spouse.
FAFSA Dependent Student
Students gain dependent status when they receive financial support from their parents or guardians. Your parents' or guardians' financial information, including income and assets owned, is used to determine the Expected Family Contribution (EFC), which will establish how much financial aid you receive. As a dependent student, you will get less financial aid because it is assumed that your family has more financial resources. The government evens out the field so that everyone can have an opportunity to get a college education with this policy.
FAFSA Independent Student
Independent students are assumed not to have the financial support of their parents or guardians. As a result, they don't need to disclose that information in their FAFSA application, and it will not be used when establishing their Expected Family Contribution (EFC). As an independent student, your EFC is calculated using your income, assets, and that of your spouse if married. Independent students are likely to receive more financial aid because they don't get any money from their parents or guardians.  
FAFSA Independent Student Eligibility Requirements
Your dependency status is determined by the U.S. Department of Education (DOE) based on the information you put on the FAFSA form regarding your financial situation and that of your family. The U.S. Department of Education is guided by the idea that students are responsible for their college expenses. In the case where they are unable to fulfill their duty, their families should step in.
To qualify as an independent student, you need to meet any one of the following criteria:
Age 24 or older
Doctorate or master's student
Married
Parent or guardian of at least one dependent child and pay for more than half of their support
An active-duty military service member
A Veteran of the U.S. armed forces
Homeless / at risk of becoming homeless
Ward of the court or orphan
Emancipated minor
Dependency Status Override
A FAFSA independent student status is rare. However, there are circumstances where a student has been given dependent status, but they don't have access to their parent's financial information. Dependency Status Override makes it possible for these students to change their dependency status to independent. 
These particular circumstances may include the following:
Your parents or guardians are incarcerated 

Your parents or guardians have abandoned you 

Your family environment is abusive 

You do not know your parent's or guardian's whereabouts 

Your parents refusing to contribute to your college education or unwillingness to share their financial information does not make you eligible for a dependency status override. 
How to Apply as a FAFSA Independent Student
Applying for financial aid can be confusing and scary because you can't decide to be an independent student, it's up to the U.S Department of Education (DOE). It is important to note that your FAFSA form passes through your school before it is forwarded to the U.S Department of Education (DOE). To qualify you need to meet at least one of the criteria mentioned above.
Steps to applying for FAFSA
Students can complete an online FAFSA form or print a PDF FAFSA to be mailed. Students can access the FAFSA form on StudentAid.gov on their computer, phone, or tablet. To complete the independent student FAFSA application, you must generate a Federal Student Aid ID (FSA ID), fill out the FAFSA form, and put in your personal information. You also need to list all the schools you have applied to that should receive your FAFSA information, carefully answer the dependency status questions, fill in the financial information section, and finally submit or mail a signed FAFSA form. It's important to be mindful of when FAFSA closes to ensure that you're submitting all the necessary documentation on time.  
Make sure you have the following personal and financial  information easily accessible: 
Name (as it appears on your birth certificate and Social Security Card)

Date of birth

Drivers license number

Social Security Number

Federal tax return information

Assets, including investments, saving accounts, and cash

Untaxed income, including child support payments and interest income 
What You Get as a FAFSA Independent Student?
The information you put on your FAFSA directly influences how much financial help you will receive. In most cases, independent students get more financial aid than dependent students. 
Federal student loans (also referred to as Federal Stafford loans) are based on financial need, regardless of whether the loans are subsidized or unsubsidized. The annual loan limit amount for both dependent and independent students, subsidized and unsubsidized combined, are different. Independent undergraduate students can borrow up to $9,500 their first year, while dependent students can only borrow $5,500. All graduates are considered independent and can borrow up to $20,500 per year but are only eligible for unsubsidized loans.
How Much More Aid do Independent Students Receive?
The table below shows how much is the maximum annual loan limit, subsidized and unsubsidized combined, for both dependent and independent students so you can compare the difference in amount.
| | | |
| --- | --- | --- |
| Year Level | Dependent Annual Loan Limit | Independent Annual Loan Limit |
| First Year | $5,500 | $9,500 |
| Second Year | $6,500 | $10,500 |
| Third year and above | $7,500 | $12,500 |
| Graduate and Professionals | N/A | $20,500 |
The subsidized limit for both the dependent and independent students are same being no more than $3,500 in the first year, $4,500 in the second, and $5,500 in the third and beyond. Graduates and professionals are not subsidized.
Why do Independent Students Get More Financial Aid?
Independent students usually get more help because they have fewer assets and income. Furthermore, they do not have the financial backing of their parents or guardians, which lowers their Expected Family Contribution (EFC). Consequently, they can potentially earn more grant and subsidized loan offers than dependent students too.
If You Fail to Get Financial Aid as a FAFSA Independent Student
Sometimes, students that are actually independent are not able to receive the aid as they do not meet the full criteria and are recognized as dependent by the government. There are other options for such students.
Scholarships
There are many options for scholarships that students can apply for. These scholarships can help students get through college conveniently. Some scholarships even offer full compensation for tuition fees, and room and board too. Before taking this route, make sure to familiarise yourself with what makes a student loan different from a scholarship to decide if it's the best option for your situation.
Part-Time Jobs
There are many ways for teens to earn along with studying. You can work part-time and earn a reasonable amount of income that can pay a part of your college tuition. There are also many online job options that can help you earn from home in your free time.
Choose a Community College
If your parents cannot afford your four-year college degree, you can opt for community colleges that offer two-year courses. Moreover, to cut down the expenses it would be best to opt for public institutions than private ones.
FAQs
Here are some frequently asked questions.
What disqualifies you from getting financial aid?
Major criminal offenses such as murder, armed robbery, or rape disqualify you from financial aid. Misdemeanors such as possession of drugs or drunk driving might reduce the amount of aid you can receive or limit your eligibility to several programs.
Does financial aid check your bank account?
FAFSA does not directly look into your bank account. However, if you are randomly selected for verification, you might be asked to provide additional information, such as tax returns.
What is the 150 rule for financial aid?
You will receive financial aid until you cover 150% of the credits required to finish your diploma, certificate, or degree.
Final Thoughts
Completing the Free Application for Federal Student Aid (FAFSA) is beneficial to you regardless of your dependency status, just make sure to familiarize yourself with when FAFSA closes to meet the deadline. Applying early increases your chances of receiving federal loans and grants. One of the aspects that make federal student loans a popular choice is their student loan interest rates. Independent students gain more from this aspect as they do not have the financial support of their parents or guardians.