We research, you choose
We've got all of the information on scholarships around the country that you need to start submitting applications and win awards!
Want to go to college for 'almost free? Let's start searching.
Find the scholarships you are eligible for
With advanced filters and defined categories, you can refine your search to show you all the scholarships that you are eligible for!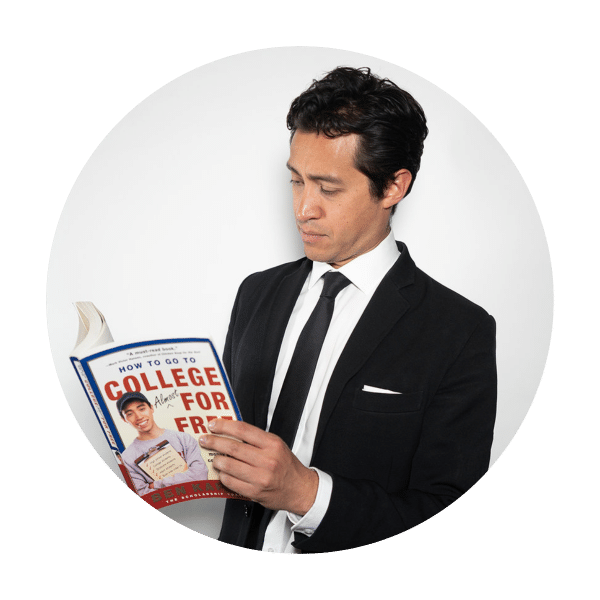 ABOUT US
Be like Ben Kaplan
The author of "How to Go to College Almost for Free" has dedicated his expertise to making a full-fledged database of scholarships offered all around the country.
FIND YOUR SCHOLARSHIP
INTEREST
Browse scholarships classified between interests like Art, Humanities, Baseball, Music, and more.
LOCATION
Find scholarships offered in your city, state, or county.
AGE
Look for scholarships categorized by different age groups.
ETHNICITY
Search for scholarships offered on the basis of your ethnicity.
SCHOLARSHIPS MADE ACCESSIBLE
Find out how you can fund your college education
Find scholarships you qualify for
With categories, filters, and advanced search options, you can easily find the scholarships that you qualify for.
Accurate deadlines
Our scholarships database is updated in real-time, which means all of the dates are always accurate and you can rely on the information provided.
Discover unique scholarships
Scholaroo lists all of the scholarships and awards out there – you won't just find regular funding programs, but also one-time awards that can really get your education journey going.