Best Student Loans Without A Cosigner
You can get students loans without cosigner and federal loans would be your best bet. There are private students loans that do not require a cosigner and their approval is based on non-credit related factors like academic performance and the student's future earning potential. This blogs lists the best ones to consider.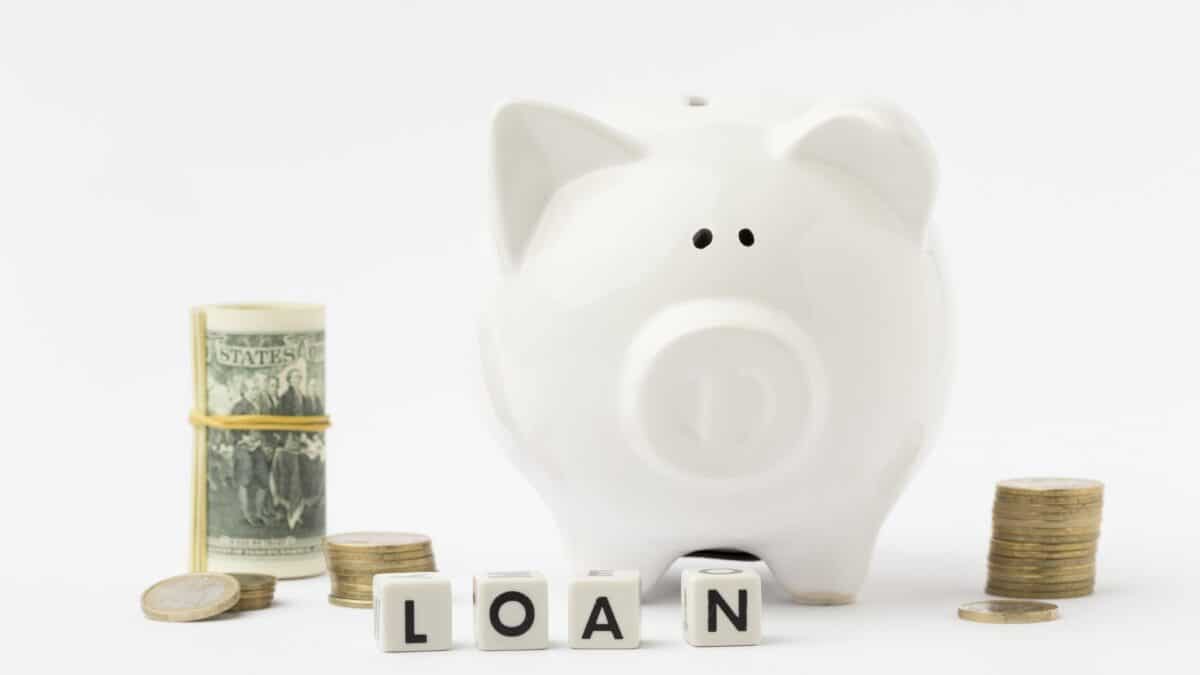 Federal student loans are easy to get without a cosigner as they are not credit-based and generally do not require a cosigner for approval. They should be a student's first option but they might not be enough to cover the full cost of attendance in which case students might need to apply for private student loans.
Private student loans are, however, mostly credit-based and most of them require a cosigner if the primary borrower is unable to meet the minimum credit or income requirements. Moreover, adding a cosigner is preferred regardless of your own credit situation as it may increase your chances of approval and may also get you lower rates. In fact, 90% of all student loans that are approved are cosigned.
If students are unable to find a credit-worthy eligible cosigner, there are a few private lenders that offer no cosigner loans but they mostly come with higher rates and lower borrowing limits. Some of these options require the student's own minimum credit score to be at a good level to qualify. There are other non-credit-based private student loans without a cosigner that consider the student's academic performance or their future earning potential.
Federal Student Loans Without Cosigner
Federal loans are the best loans available to students without a cosigner provided by the U.S. Department of Education. They do not have a minimum credit requirement and students who can demonstrate financial need through FAFSA and/or are enrolled in eligible schools can easily qualify for them independently. There are three types of federal loans that students can qualify for: Direct Subsidized loans, Direct Unsubsidized loans, and Direct PLUS loans.
Direct Subsidized is need-based and is only for undergraduates. Direct Unsubsidized loans are for undergraduate, graduate, and professional degree students. Direct PLUS loans have two types of loans including a Parent PLUS loan that is for parents of the student, and a Grad PLUS loan for graduate students.
Direct Subsidized Loans:
These loans are based on financial need and are only available to undergraduate students. The government pays the interest on these loans while the student is in school and during the post-graduation grace period of 6 months. There is no credit check, no minimum credit, or cosigner requirement. The interest rates are fixed and much lower than private loans. However, these loans have lower borrowing limits than other types of federal loans.
Direct Unsubsidized Loans:
All types of students including undergraduate, graduate, and professional degree students can qualify for a Direct Unsubsidized loan independently, regardless of financial need. These loans have higher borrowing limits than a subsidized loan and they do not require a cosigner or a credit check. However, during school and the grace period the interest accrues and students are liable to pay it fully.
Direct PLUS loans:
Parent PLUS loans and Grad PLUS loans have the highest borrowing limits compared to other federal loans. The interest rates are slightly higher for this type of loan compared to other federal options, but they are still much lower than most no-cosigner private student loans. Currently, Direct PLUS loans charge a fixed rate of 8.05% on their loans. There may also be a credit check carried out and primary applicants may need an endorser, which is similar to a cosigner, if they have had an adverse credit history in the past 90 days on their credit report.
10 Best Private Student Loans Without Cosigner
Lender
Scholaroo rating
Fixed rates starting (APR)
Variable rates starting (APR)

Ascent

Best for students with a good credit history

Visit website
4.62
5.74

SoFi

Best APR Rates

Visit website
4.99
4.49

Funding U

Best for student with a strong academic history

Visit website
6.99
7.49

Edly

Best Repayment Terms

Visit website
N/A
N/A

M Power

Best for International Students

Visit website
13.98
13.72

Earnest

Best for minimal borrowing needs

Visit website
5.74
4.99

LendKey

Good loan without cosigner to cover 100% of school-certified cost

Visit website
4.89
5.56

A.M. Money

Best for students with high GPA

Visit website
7.08
N/A

Education Loan Finance

Good for affordable rates

Visit website
3.98
3.98

Prodigy Finance

Best for studying abroad

Visit website
N/A
11.06
#9 Education loan finance
How to Get a Student Loan Without A Cosigner
The process of getting a private student loan without a cosigner requires you to work on building your credit score. However, specific lenders focus on GPA, graduation date, and career path instead of credit history.
The following steps will guide you on how to build a strong credit history and score:
Consider federal student loan options first: Getting a federal loan is the best option for people looking for student loans without a cosigner. You will need to fill out FAFSA first to get access to these loans. Federal loans offer low interest rates, various loan forgiveness programs, and income-driven repayment plans.
Research on what influences credit score: It would help if you informed yourself about credit score, what affects it, and how you can improve it. You also need to check your credit report every year to know which areas you need to work on and detect errors in the report early on. Having a secured credit card and a phone line that is paid on time all add to your credit score.
Build your credit score to the minimum required range: Your credit score needs to be between 300 to 850 to qualify for a student loan without a cosigner. You can build it to that level by getting a job and credit card and making payments on time. A prepaid credit card connected to your debit account enables you to safely build your credit score.
Don't be quick to choose a lender: Do thorough research on all lenders and compare their terms and conditions, especially the repayment options and interest rates. Read all policies in detail to ensure they can give you a loan without a cosigner. Ask as many questions as possible because you will be fully responsible for the loan.
General Eligibility Requirements
The eligibility requirements vary from one lender to another but there are some general requirements that most private lenders need for loan approval without a cosigner.
Borrower must be a U.S. citizen or permanent resident
Have a valid Social Security number
Good financial standing and a steady income
A good credit score
A good GPA
Enrolled at least half-time in a qualifying degree or certification program.
Before you apply for a loan with any lender, it is best to go through their specific eligibility requirements to make sure that you will be able to qualify for the loan. The requirements are usually listed on the lenders' websites. You can also contact their customer service for any additional information or clarification you require regarding the eligibility and application process. Doing this homework beforehand can save a lot of time and effort on your end.
How to Compare Student Loans
You need to look at specific elements that will enable you to pick the loan for your needs. When choosing your loan, consider the following:
Eligibility requirements: You should be aware of all the eligibility requirements before moving forward. It could waste your time if you go through the entire process only to get disqualified because of the required credit score or GPA.
Loan limit: Each loan lender has a minimum and maximum amount you can borrow. Find a loan that gives you the exact amount you need, and avoid taking multiple loans at once. Ensure that you are taking in account all the tuition fee and other school expenses.
Annual Percentage Rate (APR): APR is how much you will be charged for a loan every year. It is not the same as the interest rate because it includes the interest rate and other charges such as document preparation, attorney, and origination fees. Each lender has a fixed and variable APR rate, take your time to understand those before you sign up.
Types of interest rates offered: See if the lender offers a fixed interest rate. This is because fixed rates are a safer bet as they won't increase with time. Interest rates for student loans without cosigners are usually higher and you don't want them to get higher in the future with variable rates.
Repayment terms: Check how long you have to repay the loan and when you need to start making payments. Does it allow a grace period after you graduate, or repayment need to begin while you are still in school? A grace period is usually a good breather and does not burden you with immediate payback.
Interest rate discounts: Keep an eye out for loyalty or automatic payment discounts. The purpose of interest rate discounts is to give students a little relief, given the high debt they collect while in school. Some lenders provide discounts on memberships, so study and compare all of them.
Additional benefits offered: Some lenders offer additional benefits to their borrowers – like rewards for good grades. Moreover, you may also be able to enjoy benefits such as forbearance and deferment options, longer grace periods, and customized repayment plans with some lenders.
Student Loan Alternatives
Being an undergraduate, getting a student loan without a cosigner becomes more challenging as you would need a good credit score for that. There are other options you can opt for to pay for your college.
Scholarships: Scholarships are a type of financial aid that is provided to deserving students to help them pay for their education.  These financial aid awards may be based on various factors such as academic achievement or merit, contests, the field of student, extra-curricular activities, financial need, etc. Before opting for loans or for reducing the principal amount to be borrowed, you can opt for a variety of scholarships available to students from all backgrounds.
Grants: A grant is like a scholarship as it is a gift that does not need to be repaid. Generally, grants are distributed on the basis of financial need. they usually come from the state or as federal financial aid to students who need it the most. There are also fewer options for grants as compared to scholarships. You can even use grants to pay off your student loan debt.
Work-Study Programs: These programs usually require part-time work in exchange for a part of your tuition costs or other college-related expenses. Work-study programs are usually sponsored by universities or the government and can help you finance your education without taking on loans.
Income Sharing Agreements (ISA): ISA allows you to receive money upfront from a third-party investor. In return, you would be required to pay back a certain percentage of future income over a set period of time. However, before committing to an ISA, be sure to research the terms of the agreement thoroughly.
Part-Time Jobs: Working part-time around your school schedule can help you pay for your education without taking out a loan. They can also provide you with practical experience and would look great on your resume for future career opportunities.
FAQs
Can You Get Student Loans Without a Cosigner?
You can get both federal and private student loans without cosigners. However, federal loans are the best no-cosigner loans and do not have a minimum credit requirement either. There are a few private lenders that offer students no cosigner loans. These loans are based on the students having a good credit score on their own, or they might be based on the student's academic performance or future earning potential. Lenders who approve loans for such students then approve them at much higher interest rates as the risk of lending is greater.
How can I get student loans without a cosigner?
The best way to get a loan without a cosigner is to build your credit score and maintain a minimum GPA of 2.9 and above.
How to get student loans without credit and no cosigner?
It would be hard to get a student loan with bad credit and no cosigner. Your credit score must be between 300 and 850 in order to qualify for a student loan without a cosigner.
Which bank provides the best student loan without a cosigner?
Currently, Ascent provides the best student loan without a cosigner. The institution allows you between a loan with no cosigner based on credit history or academic history.
How do I get approved for a private student loan without a cosigner?
The eligibility requirements depend on the lender, so it is critical to conduct thorough research before choosing one. Read our detailed comparison for understanding different requirements.
Are there student loans for international students without cosigner?
There are some private lenders that offer loans to international students without a cosigner. M Power is the best lender from the list above that provides no-cosigner loans to international students. They assess students mainly on the basis of their future earning capabilities instead of how much credit they have got.