16 Best Private Student Loans of this Year
Private student loans are a great way to cover the cost of your college education but finding the right one may be challenging. This blog suggest the current best private student loans that you can consider.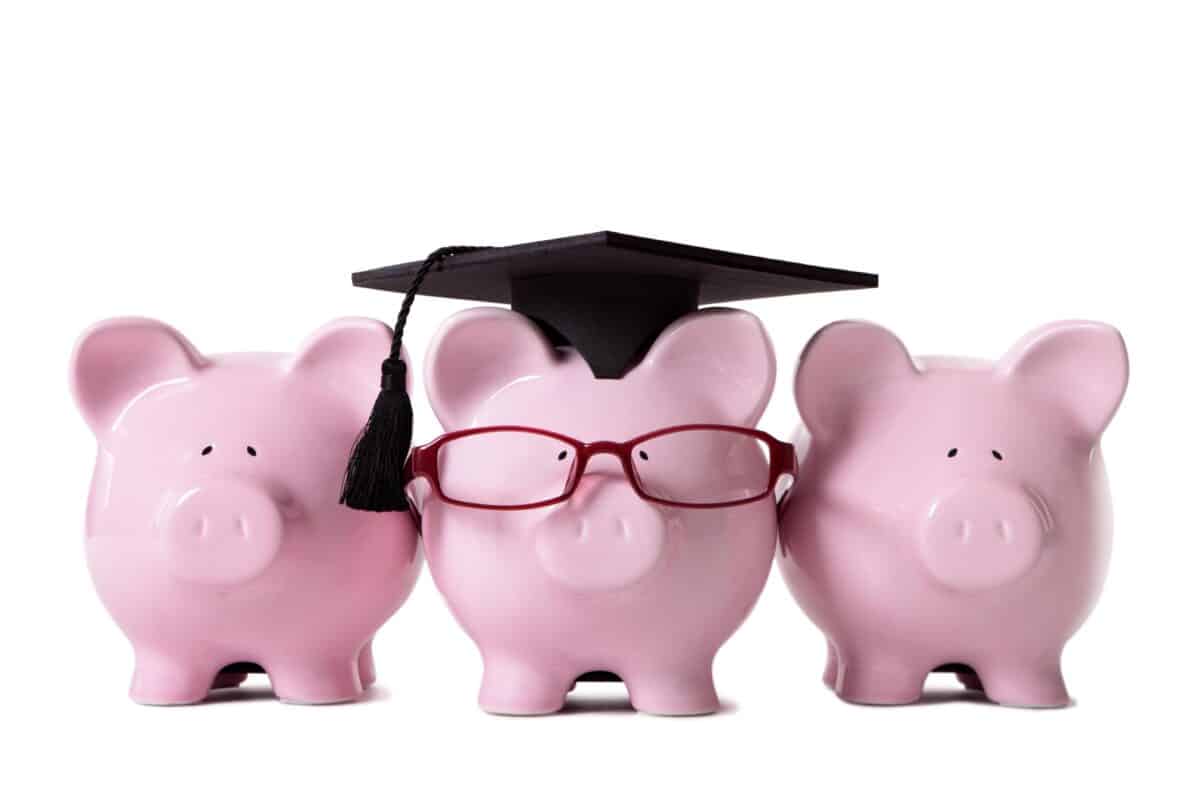 Federal loans are loans disbursed by the government whereas private student loans are handled by private institutions like banks, credit unions, and online lenders.
When getting a student loan, federal loans are the best place to start as they come with various long-term benefits and a lower interest rate. However, federal loans might not be enough to cover your educational expenses and you might need to apply for private ones to fill the gap.  Some people also fail to qualify for federal aid through FAFSA and only have the option to apply for private loans.
We've compiled a list of the best private student loans along with the relevant details on each so you can make an informed decision when selecting one that is right for you.
The 16 Best Private Student Loans Right Now
Lender
Scholaroo rating
Fixed rates starting (APR)
Variable rates starting (APR)

SoFi

Best Private Lender

Visit website
4.49%
5.09%

Sallie Mae

Best for Loan Availability

Visit website
4.50%
5.37%

College Ave

Best for Low-Interest Rates

Visit website
4.49%
4.49%

Funding U

Best For No Cosigner Loan

Visit website
7.49%
N/A

Ascent

The Best Repayment Terms

Visit website
4.62%
5.74%

Citizens Bank

One of the Most Established Lenders

Visit website
4.43%
5.57%

Earnest

Great for Fair Credit

Visit website
4.47%
4.14%

Custom Choice

Best for Discount in Principal After Graduation

Visit website
4.43%
5.13%

Discover

Best for Undergraduate Students

Visit website
5.49%
4.74%

RISLA

Best for Student Nurses

Visit website
4.45%
N/A

ISL Education Lending

Multiple Private Loan Options

Visit website
3.85%
6.10%

MPOWER

Best for International Students

Visit website
12.99%
N/A

Edly

Best for Career Training Loans

Visit website
9.40%
N/A

Education Loan Finance

Great Customer Relations

Visit website
3.20%
1.20%

LendKey

Best for Customer Service

Visit website
4.89%
4.89%

A.M. Money

Good for Merit Based Loans

Visit website
7.95%
N/A
#11 ISL Education Lending
#14 Education Loan Finance
How to Get Private Student Loans
Following are the general eligibility requirements and steps to apply for private student loans.
General Eligibility Requirements
The eligibility criteria for loans vary from one lender to another. The most common requirements are listed below.
Attend an eligible Title IV-accredited school
Enrolled at least part-time in a degree-granting program
Must be a U.S. citizen or a permanent resident
Have a good credit score or a credit-worthy cosigner
Steps to Apply
The following are steps to take when applying for a student loan with private institutions.
Exhaust federal loan options first: Before jumping to private loans, make sure that you have considered all your federal options first as they come with various benefits that private loans do not offer.
Review your credit score: Most private lenders require good credit to approve the loan. This helps them determine how risky you are as a borrower. Upon applying, they will run a credit check on you to see if you meet their minimum criteria. In case, you do not meet their minimum requirement, which is usually around the mid-600s, you will need a credit-worthy cosigner to apply for the loan.
If possible, get a cosigner: Adding a cosigner to your application can help you in different ways. If you have bad credit, adding a cosigner to your student loan application will help in getting the loan approved. Students with good credit can get approval without a cosigner, but they can get better rates on their loans if they can add a credit-worthy cosigner to their application. Therefore, it's wise to find a credit-worthy cosigner before applying for a loan. A cosigner can be anyone from your family or friends that has good credit. Upon co-signing, they become equally liable for the loan and will have to pay for you in case you are unable to make regular payments.
Compare lenders: Compare different lenders to see which of them offers the lowest interest rates and if you are able to meet their eligibility requirements. You can get prequalified with a soft credit check to get a quote on the rates and terms that you are eligible for. Choose the one that offers you the lowest rates and best repayment terms.
Gather documents: Once you have chosen your lender, go through the list of required documents on their website and gather all the relevant documentation on time. This helps in a smooth and quick application process. The information required by lenders generally includes your personal information like name and address, your social security number, financial information like annual income, and employment information. In case you have a cosigner, they would require similar information about them too.
Submit your loan application: Once you have all your documents ready, you can apply for a loan through the lender's website. The online loan application only takes a few minutes. After submitting your application, the lender will most likely run a hard credit check on you or your cosigner to see if you meet the minimum.
Sign your loan agreement to get the loan: Upon approval, you will receive a final loan agreement containing all the information about your loan. The rates and terms you get may be different from the initial quote. So, make sure to read the agreement thoroughly before signing it. Once you accept the terms and conditions of your loan, the amount will be disbursed to your selected institution generally.
How to Choose the Best Private Student Loans
There are six important points to keep in mind while choosing private student loans.
Interest Rates: Different lenders have different interest rates and thus, this should be taken into consideration when choosing a private student loan. Ensure that you study and understand both the variable and fixed interest rates before settling on any private student loan.
Repayment terms: The repayment period is very important when choosing a private student loan. Some lenders have fixed terms whereas others are customized to the suit the needs of the student. Remember, most lenders offer lower interest rates for shorter payment periods and higher interest rates for longer repayment periods and defaulters.
How much You Can Borrow: Most loans have limits and are regulated in terms of how much students can borrow. There are loans with high or low limits and students must settle for a lender that will provide the amount they need. Alternatively, a borrower can consider approaching different financial institutions and combining multiple loans to meet the full amount needed.
Application Process: Some lenders have a straightforward application process, while others are a little bit complicated. When choosing the best private student loan, be on the lookout for what is needed in the application process. Ensure that you are well aware of all the requirements needed to complete the application.
Eligibility: It would be a waste of time and resources to apply for a student loan that you do not qualify for. Before choosing a loan, ensure that you still qualify throughout the process. Make sure to familiarise yourself with the criteria and requirements regarding eligibility for federal student loans to ensure that you qualify for the loan.
Company Reputation: A company's reputation speaks volumes about how future relationships will be. Most reputable companies have been in business for a long time and have many years of experience. It is safer to choose a bank that has transparent policies and that has good reviews from previous borrowers.
Difference Between Private Student Loans and Federal Student Loans
Private Student Loans
Banks and financial institutions provide private student loans, and the approvals of these loans often depend on the credit score. Private student loans can be acquired with or without a co-signer and the limits can vary depending on the institution, the credit score, and other eligibility factors. There are also parent private student loans available to help parents secure funds for their child's college tuition.
Federal Student Loans
Federal student loans (also known as Federal Stafford loans) are provided by the government and are approved through FAFSA submission. There are usually three kinds of federal loans that apply to students, namely direct subsidized and unsubsidized, and PLUS loans such as the Grad PLUS loan.
FAQS
How do I find the best private student loans?
Scholaroo has a review on the best private student loans. Skim through the site and find all the details about the various private student loan lenders. Identify what you need in a lender and gauge that against your financial standing to find the best private student loan.
Which private bank is best for student loan?
The bank that provides the best private student loan is the one with the best rates and has flexible repayment options. Sofi is our highest-rated private student loan lender followed by Sallie Mae and College Avenue.
What is the minimum credit score required for a private student loan?
Most private student loan lenders require a good credit score that is at least in the mid-600s for loan approval. However, the minimum credit requirement for every lender varies and students with lower credit scores may also be able to find one.
When to get a private loan?
Only take out private loans after fully exhausting all your federal options or if you do not qualify for federal aid.
How much money can I borrow through private student loans?
Most lenders allow you to borrow up to 100% of your school-certified cost of attendance. Some lenders, however, do have a yearly cap which can vary greatly from one lender to another.
Is it smart to take out private student loans?
Before taking out private loans, it's best to exhaust your federal aid options first. This is because federal loans come with many long-term benefits like loan forgiveness, forbearance, and deferment. If there is any gap left between the federal aid you have received and your total educational expense, you can get private student loans to fill the gap. This way, you will be taking out a lower amount in private loans meaning more manageable loans.
Many people are unable to get any federal aid and may only have the option of applying for private student loans. To get the best deal on these loans, consider applying with a credit-worthy cosigner as adding them to your application will lower the interest rate and will give you peace of mind as they can support you in case you find making a payment hard in one of the months during the loan term.
How to get the lowest interest rate on private student loans?
There are a few ways to get the lowest interest rates on private student loans including setting up automatic payments which makes you eligible for rate discount, refinancing with another lender that offers cheaper rates, getting a credit-worthy cosigner, building credit using a student or secured credit card, and negotiating with the lender.
Can I get a private student loan with bad credit?
Most lenders require a good credit score for loan approval. In case you have bad credit, you can apply for these private loans with a cosigner. Moreover, for students with bad credit, there are some GPA-based private loans that do not consider credit as the most important factor in approving a loan. Some lenders also base their decision on the potential future income of the student applicant too.
What expenses do private student loans cover?
Student loans are primarily to cover the cost of tuition. If there is any surplus, you can use it to cover education-related living expenses like housing and rent, books and supplies, transportation, groceries, etc.
Will I need a co-signer for a private student loan?
Different lenders have different eligibility requirements and if you are unable to meet them, adding a cosigner to your loan can help you get approved. In most cases, a cosigner is required if there is a minimum credit and income requirements as students generally are unable to meet them as they are still studying.