Best No Credit Check Student Loans of this Year
Students with no credit have the option of applying for federal loans that do not require a credit check at all. Private loans generally do carry out a credit check but some do not require a minimum credit score for approval. We have provided a list of the best loans to consider with no credit requirement.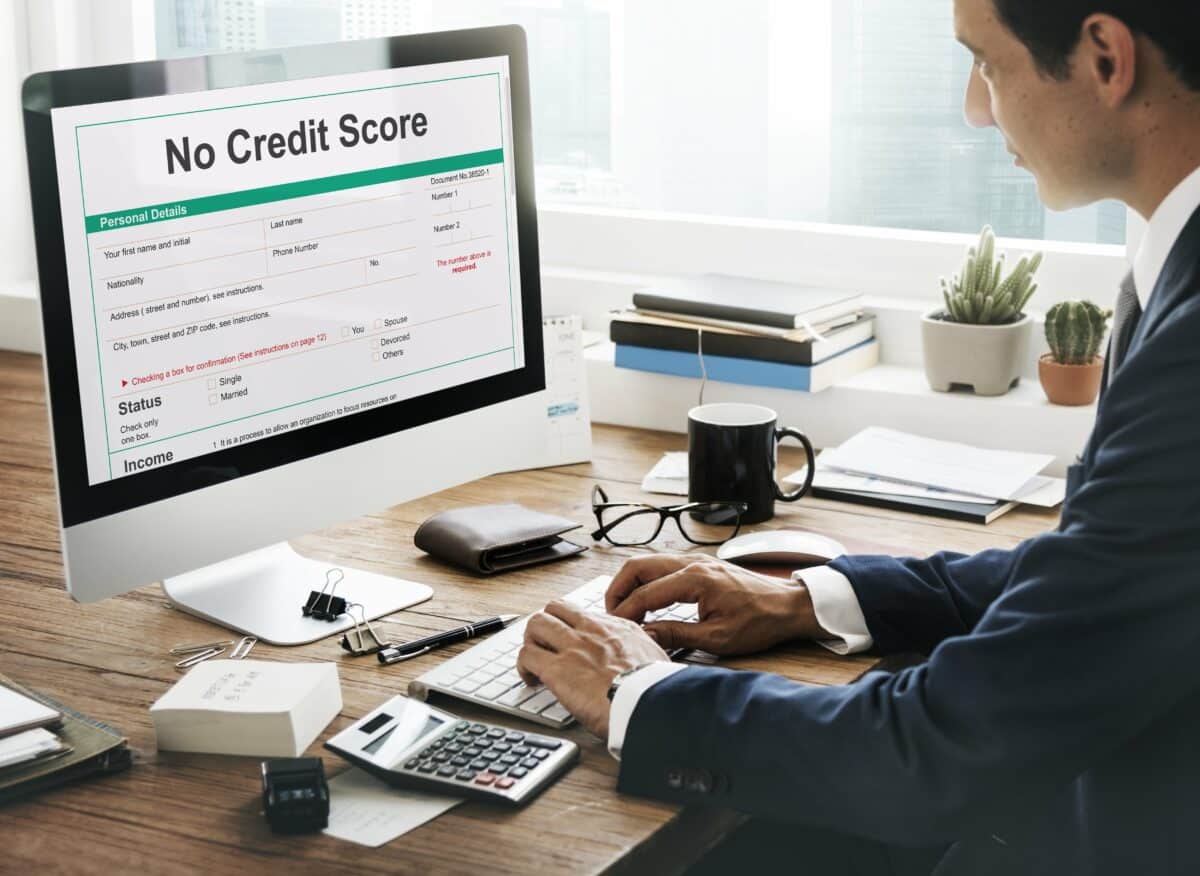 Getting a private student loan without a credit score is possible, but they come with high interest rates and the choices are highly limited.
Federal loans are the best and only no credit check student loans and have lower interest rates. They are loans provided by the government and they offer various benefits to their student borrowers like income-driven repayment plans and loan forgiveness options. Therefore, they should always be a student's first loan option. However, federal loans have a maximum borrowing limit and they may not be able to cover the full cost of attendance. In such a case, students may have to turn to private loans to fill the gap in funding.
Most private loans carry out credit checks and require at least a FICO credit score of 690 for approval. Students with no credit can either apply for these with a credit-worthy cosigner. There are some private options for student loans that do not have a minimum credit requirement but they usually come with higher interest rates.
Best No Credit Check Student Loans
Federal loans are the only student loans with no credit check. To see which type of federal loans you are eligible for, you will need to complete and submit the Free Application for Federal Student Aid (FAFSA) which requires some personal and financial information about the applicant and their family.
There are three main types of federal loans for students with no credit. Two of them, including Direct Subsidized and Direct Unsubsidized loans, do not carry out a credit check and have no minimum credit requirement. The Grad PLUS loan for students also does not require a minimum credit for approval; however, it may conduct a credit check to see if there has been any adverse credit history like bankruptcy in the 3 months prior to the application.
1. Direct Subsidized Loan
This loan is directed towards undergraduate students with financial need. It offers a fixed APR rate of 5.50% which does not change with time and the government pays the interest for students during their course of study and the 6-month grace period after that. The repayments start after 6 months of graduation and students have up to 25 years to repay the debt.
2. Direct Unsubsidized Loans
Direct Unsubsidized loans also have a fixed rate of 5.50% and come with all the benefits that federal loans come with like flexible repayment plans and forgiveness options. It offers students up to 25 years of repayment terms and is accessible to undergraduate, graduate, and professional degree students. However, unlike the subsidized loan, the interest on the loan accrues while the student is in school and also during the grace period and the student is responsible for paying all of it.
3. Grad PLUS loan
Grad PLUS loan is specifically for graduate students. It has the same repayment term length as other federal student loans of up to 25 years. The interest on this loan is slightly higher, which is 8.05% at present. Grad PLUS loan also does not require a minimum credit score for approval. However, if the applicant has had an adverse credit history, like bankruptcy, in the past few months then they may be required to apply with an endorser.
Private Student Loans For Students with No Credit
With no credit, you can either apply for private student loans with a cosigner or choose one of the following private student loans that do not require a minimum credit score for approval. However, keep in mind that all private loans, including the ones below, carry out a credit check.
The following loans can be applied for independently regardless of your credit situation.
Lender
ScholarooRating
Fixed rates starting (APR)
Variable rates starting (APR)

Funding U

Best for high achieving students with no cosigners

Visit website
6.99%
N/A

M Power

Best for international students

Visit website
12.74%
N/A

Edly

Best for income-based repayment loans

Visit website
6.97%
N/A

Ascent

Best for students with a 3.0+ GPA

Visit website
12.71%
12.96%

A.M. Money

Best for borrowers with no credit score

Visit website
7.95%
N/A
#1 Funding U Student Loans
#2 MPOWER Financing Student Loans
#5 A.M. Money Chicago Student Loans
How to Get Student Loans With No Credit Check
The following are ways to get a student loan if you do not have credit.
Step 1: Apply for FAFSA
The first thing to do is to apply for FAFSA. FAFSA helps determine what kind of federal loans and other types of government aid you are eligible for as a student.
Step 2: Exhaust all Federal Options
Exhaust all the federal options you are eligible for to cover the cost of your education before moving on to other options. This is because federal aid comes with flexible repayment options, has the lowest interest rates that are fixed, and may also be eligible for forgiveness.
Step 3: Look for Scholarships and Grants
It is good to apply for scholarships to try and cover a bit extra that is needed before moving on to private loan options. This results in having lesser debt overall which will be easier to pay later.
Step 4: Apply for Private Loans
To cover the gap in funding, you can opt for private student loans. Most private student loans require at least a good credit score to qualify but you can apply with a cosigner to get a loan if you don't have a credit history. Applying with a cosigner regardless of your own credit situation can get you lower rates and better terms on private loans.
If you have no credit or a poor score and want to apply for a loan independently, then you can apply for private loans that do not have a minimum credit requirement. Such lenders consider other things more important when assessing a loan application like academic performance and future income earning potential.
How To Build Your Credit Score for Student Loans
Improving your credit score will help you get better interest rates on student loans and open up more funding options. There are a few ways you can build your credit score.
Consider ways to establish your credit, like getting a credit builder credit card. This will slowly start building your credit history and as long as you make payments on time and in full, you should see your credit score increase in a few months.
Credit builder cards let you start with a low credit limit and gradually build up your payment history. Just keep an eye out for the high APRs that are common with these types of credit. You can also take out a secured credit card, which means you'll need to provide collateral – typically in the form of a security deposit. It might take up to a year or more to build a proper credit profile, but a higher score will help you qualify for better student loan rates.
However, whether it's a loan or a credit card, make sure you use your credit responsibly, make on-time payments, and keep your balances low. If you want to improve your credit to qualify for a student loan with good APRs, it's important to start small, make payments on time, and ensure that your debt-to-income ratio remains as low as possible.
You can also ask your parents to add you as an authorized user to their card. This can get your credit journey started much earlier and by the time you require loans for your dedication, you will have a good credit history established.
FAQs
Do private student loans require a credit check?
Yes, all private student loans generally require a credit check. However, a few lenders do not have a minimum credit score requirement and they do not base the approval on the applicants' credit history.
Which type of student loan does not require a credit check?
Federal loans including Direct Subsidized and Direct Unsubsidized Loans do not require a credit check.
Can I still get a private student loan with bad credit or no credit?
It's possible, but most lenders will require you to have a cosigner if you don't have good credit. An alternative is looking at private student loan lenders that base their lending decisions on merit, degree type, or future earning potential, and that don't have a minimum credit requirement.
Which are the best private student loans without cosigner and no credit history?
Funding U is a great option if you are looking for a loan that does not require a credit history or a cosigner.