Best Florida Student Loans
As a student in Florida, you have many student loan options available. In addition to federal student loans, we look at the best Florida student loans available to you, along with their requirements, features, and repayment options.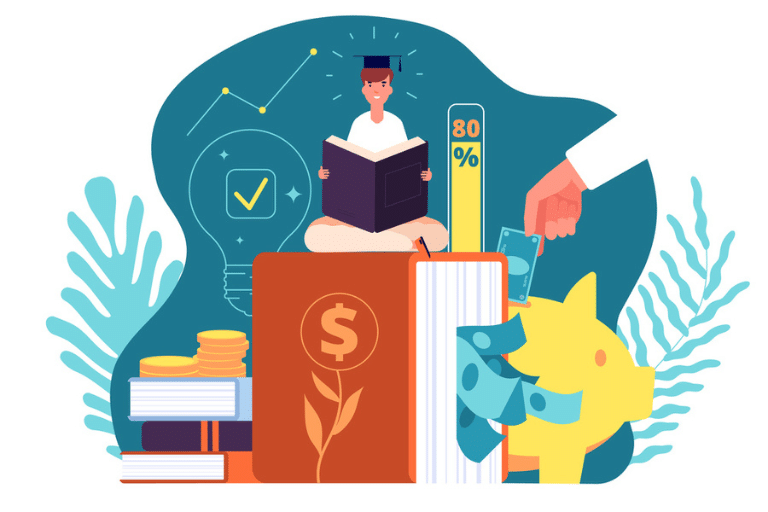 According to the U.S. Department of Education's Federal Student Aid, Florida has one of the highest total federal student loan debt balances in the U.S. with Floridians owing more than $100 billion in federal student loan debt.
There aren't many unique Florida student loans to help students pay for college. However, there are federal student loans available to students who attend college in Florida, as well as private lenders that provide loans for students in all U.S. states.
We look at Florida student loans, where to get them, the best lenders for student loans in the U.S., and the federal loans that are available.
Private Student Loans in Florida
If you're just looking for private student loan options, we recommend these lenders:
Lender
Scholaroo rating
Fixed rates starting (APR)
Variable rates starting (APR)

Sallie Mae

Best for borrowers with cosigners

Visit website
4.50%
5.99%

College Ave

Best overall

Visit website
4.44%
5.09%

MPOWER

Best for international students

Visit website
14.75%
N/A

Earnest

Best for borrowers with fair credit

Visit website
4.45%
5.32%

Ascent

Best for loans without cosigners

Visit website
4.62%
5.98%
The Cost of Education in Florida
There are 40 colleges and universities in Florida as well as around 30 private schools. Education in Florida is generally cheaper than the national average and here's what education may cost you based on the National Center for Education Statistics's 2022 data:
Public four-year, in-state: $15,543 per year, compared to the national average of $21,337.
Private non-profit: Education at private colleges and universities is around $28,860, which is $4,500 less than the national average.
Community college: The average cost of attending a two-year school is $3,501 per year, compared to the national average of $2,506 per year.
Federal Student Loans for Florida Students
The most common and generally recommended option is Federal Student Loans, provided by the U.S. government. The benefits of these loans include lower interest rates and flexible repayment terms. They are also not credit-based, which means you don't need a strong credit history to qualify.
There are different types of Federal Student Loans:
Direct Subsidized Loans
Direct Subsidized Loans are aimed at undergraduate students who demonstrate financial need. The federal government pays the interest while you're in school at least half-time, during a six-month grace period after you leave school, and during periods of deferment.
Direct Unsubsidized Loans
Direct Unsubsidized Loans are available to both undergraduate and graduate students, regardless of financial need. Unlike subsidized loans, you're responsible for paying all the interest that accrues during any period. These loans are generally easier to get but can be more costly due to accumulating interest.
Direct PLUS Loans
Direct PLUS Loans are available for graduate or professional students as well as parents of dependent undergraduate students. They have higher interest rates and require a credit check. You can borrow up to the full cost of your education, minus any other financial aid received. Given their higher costs and credit requirements, these loans are typically recommended only if you've exhausted other federal loan options.
Federal Perkins Loans
As of September 2017, the Federal Perkins Loan Program has been discontinued. Previously, it was a need-based loan program for undergraduates and graduate students with exceptionally low incomes. If you have an existing Perkins loan, you can still repay it under the terms you agreed to.
Consolidation Loans
A Direct Consolidation Loan allows you to combine multiple federal student loans into a single loan with a single loan servicer and repayment schedule. This is particularly useful for simplifying your payments, although it may extend your repayment period and slightly increase the amount of interest you'll pay.
To apply for federal loans, you'll need to fill out the Free Application for Federal Student Aid (FAFSA). In my opinion, starting with federal loans is a wise choice because of their favorable terms and protections for borrowers.
Student Loan Alternatives in Florida
If you're a Florida resident and already have student loans but are looking for alternatives, you can take a look at student loan forgiveness programs.
You can also look at refinancing your student loans and potentially lowering your payments while saving on interest. Check out our guides on student loan refinancing.
Here's a list of scholarships in Florida along with tips on how to win a scholarship, eligibility requirements, and how to apply.
FAQs
Does Florida offer student loans?
Florida does not currently offer its own state-based student loan program. Instead, the state provides a range of scholarships and grants which can significantly reduce the amount you may need to borrow. Students can also obtain private student loans to fund their education.
Who qualifies for financial aid in Florida?
Financial aid in Florida is generally available to residents of the state who are attending accredited schools, whether they are public or private institutions. The requirements can vary depending on the specific program. To qualify for most types of financial aid, you will likely need to fill out the FAFSA (Free Application for Federal Student Aid), as it is often used to determine eligibility for both federal and state aid.
How do I apply for a student loan in Florida?
To apply for a student loan in Florida, you'll typically start with the FAFSA. This is the standard application for federal student loans, and it's often used to determine eligibility for state and institutional aid as well. If you find that federal loans, scholarships, and grants aren't sufficient, you may then consider private loans from banks or other financial institutions.