Can You Use Student Loans for Living Expenses?
After deducting tuition and room and board from the student loan, you may use the leftover amount on eligible living expenses as they are generally a part of your total certified cost of attendance. Some of the expenses included are housing, rent, books and supplies, transportation, and groceries.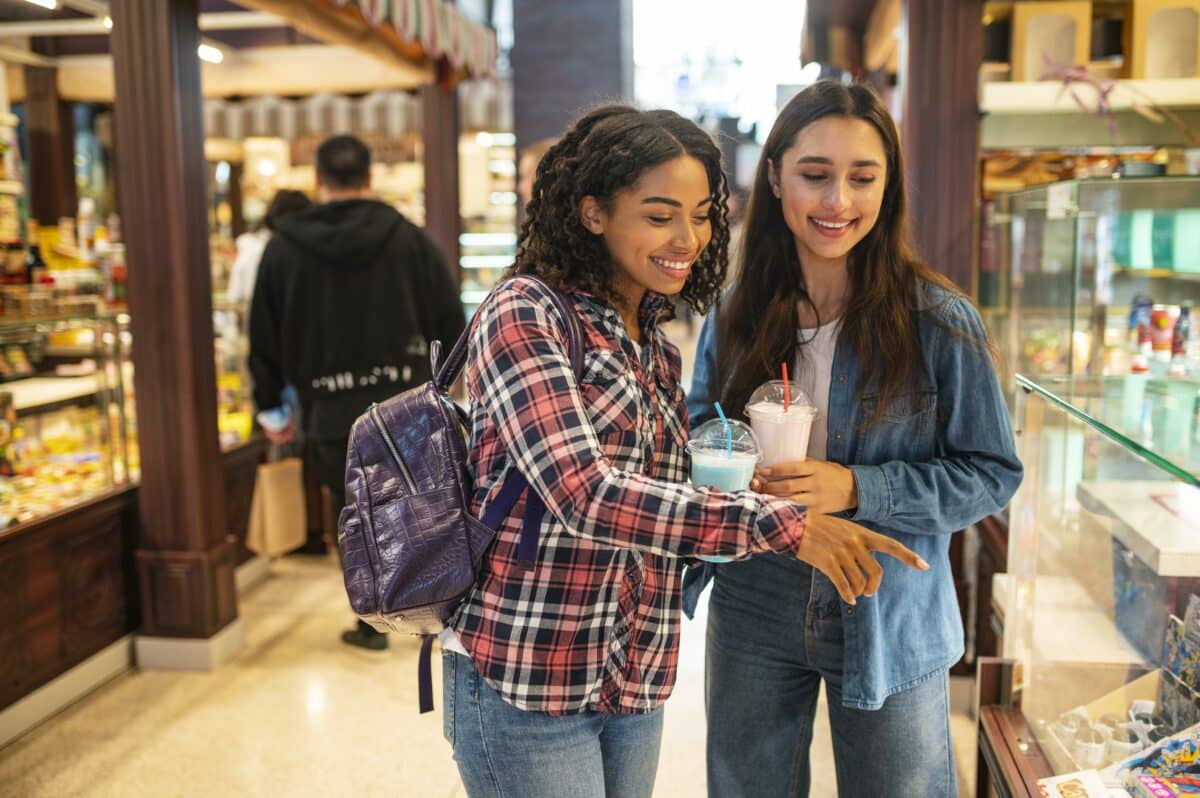 Yes, you can use both private and federal student loans to cover all college costs including tuition and related living expenses as they are also a part of the cost of attending a college.
Every college calculates the cost of attendance for different types of students yearly which is certified and is the maximum that students can borrow in loans that year. The total cost of attendance generally includes tuition cost, housing, rent, room and board, books and supplies, and transportation. Necessary personal expenses like groceries and toiletries are also generally accounted for and are all covered by most student loans.
When you apply for any student loan, the amount is disbursed directly to your college which deducts your tuition costs, and room and board for on-campus students. The remaining funds are then generally distributed to the student who may use them to cover their school-certified living expenses.
What Can Student Loans Be Used For?
You may use student loans on:
Tuition and fees
Room and board
Books and supplies for college
College-related equipment
Housing and rent
Housing supplies and utilities
Transportation – including trains, busses, tolls, and gas
Groceries
Child care
Professional certifications or licenses
Study abroad program costs
Personal miscellaneous expenses like toiletries and medication
What You Shouldn't Spend Student Loans On?
It is best to avoid paying for the following expenses using student loans:
Expensive clothes
Vacations
Restaurants and expensive meals
New car
Home or vehicle repairs
Down payment or home mortgage
Paying off a car loan or other debt
Expensive electronics
Business expenses
Entertainment
Paying off other's educational expenses
Any other luxuries
What Expenses are Eligible for Federal Student Loans?
The federal aid that a student is eligible for is equal to their financial need which is the college's Cost of Attendance (COA) minus their Expected Family Contribution (EFC). The government also considers a student's living expenses when calculating the financial need.
Along with tuition, the living expenses included in calculating the total COA of a student are room and board, housing and rent for off-campus students, commuting, books and supplies, child care, and miscellaneous personal expenses. From the total, your EFC is deducted which may include factors like your income, your parent's income, family size, and related demographic factors.
However, the aid you receive may be less than the financial need that was calculated and may not be enough to cover all of the certified living expenses included in calculating the COA. In such a case you can take the help of grants and scholarships to close the gap in funding. After fully exhausting all your federal options and other opportunities, if you need to you can get a private student loan to pay for any school-certified expense you were not able to cover with the aid previously received.
What Happens If You Misuse Student Loan Funds?
It's unlikely that your lender will look into what you're using the money for, but if they should, and they find you're misusing your funds, your loan could be canceled. You may also have to repay immediately everything that you have already used. Moreover, the lender might disqualify you from borrowing in the future too.
Even if the lender does not find out, you can face other consequences for misusing your federal and private student loan funds. If you do not use your loan wisely, you might run out of money and need to borrow more which will increase your debt and make it harder to repay. It might lead you to miss payments or default on your loan completely which will affect your whole financial future and may have legal consequences too.
Best Student Loans That Cover Living Expenses
The following student loans can help cover the full cost of attendance including tuition and the school-certified living expenses.
Lender
Scholaroo rating
Fixed rates starting (APR)
Variable rates starting (APR)

Sallie Mae

Best for students enrolled less than half-time

Visit website
4.50%
6.37%

College Ave

Best repayment terms

Visit website
4.59%
5.49%

Earnest

Best for a rate match

Visit website
4.42%
5.32%

Ascent

Best for international students

Visit website
4.48%
6.03%

SoFi

Best for reward points

Visit website
4.44%
5.99%

Citizens Bank

Best for multi-year approval

Visit website
4.43%
5.80%

Mefa

Best for an instant decision

Visit website
5.35%
n/a
Other Ways to Pay for Living Expenses
After deducting your tuition, and room and board, you can use the leftover loan amount on eligible living expenses; however, you can also return it or part of it and fund your expenses using other available options.  This is because the alternatives to a loan generally include options that do not need to be repaid and won't increase your debt more than it already is. The following are a few options to consider:
Scholarships and Grants: Students can apply for multiple scholarships and grants that can help pay for their school-related living expenses. Unlike loans, these are financial gifts or awards that are not required to be paid back. Therefore, if you are able to get a scholarship, it's best to use that money to pay for the eligible living expenses rather than using loans to keep the overall debt lower.
Part-time job: Working on weekends, during school breaks, or in between classes can help generate some income that students can use to cover their living expenses instead of student loans. Unlike student loans, there would be no limitation on where you spend the money you earn also. However. It would be best to budget and spend first on the expenses necessary.
Ask your parents: Ask your parents if they can help you with some of the living expenses related to college like related equipment and supplies. You can also tap into your own savings if you have any to avoid taking on further debt in the form of loans. The less you borrow in loans, the easier it would be to pay it off later.
FAQS
Can I get a student loan to cover living expenses?
Yes, excess funds from your student loan can be used for living expenses. Generally, they can pay for school-related expenses such as books, supplies, and room and board. They can also be used to cover living costs such as housing, food, and transportation while in school.
What are the best student loans to use for living expenses?
Although federal student loans generally offer the most competitive interest rates, there are many private student loans that you may use for living expenses. Top lenders with the best rates and repayment terms include Sallie Mae, College Ave, and Earnest.
What expenses are allowed for student loans?
Student loans are primarily to cover the cost of tuition. However, the surplus can be used for living expenses including room and board, transportation, books and supplies, personal supplies, and housing supplies even.
Can you use student loans for food?
Yes, student loans can be used to pay for basic necessary groceries too. Using it in expensive restaurants would be a misuse.
Can you use student loans for a car?
Student loans cannot be spent on car loan payments. They can be only used to pay for transportation expenses to get to school and back. You cannot buy a car using funds from a student loan.
Can you use student loans for rent?
Yes, you can use student loans to pay for housing and rent while in school.
Do federal loans cover student living expenses?
Federal student loans cover both tuition and living expenses, including rent, housing utilities, groceries, and personal hygiene items. Living expenses are part of your school's cost of attention, which FAFSA uses to determine how much aid you should receive.
What can student loans not be used for?
You cannot use student loans on things that are not related to your studies like going on vacations, buying expensive clothes, dining in expensive restaurants, etc.
How to get student loans for living expenses?
The process to get a student loan starts with comparing lenders. After selecting the lender, you can apply for a loan through their website. If you have a limited credit history and no income, it's best to get a credit-worthy cosigner to increase your chances of getting the loan approved. The loan you receive can be used to pay for tuition costs and the surplus you can use on living expenses associated with your education.