What are Emergency Student Loans and How to Get Them Quickly
This blog explains how to get an emergency student loan for when you experience unforeseen financial need in college.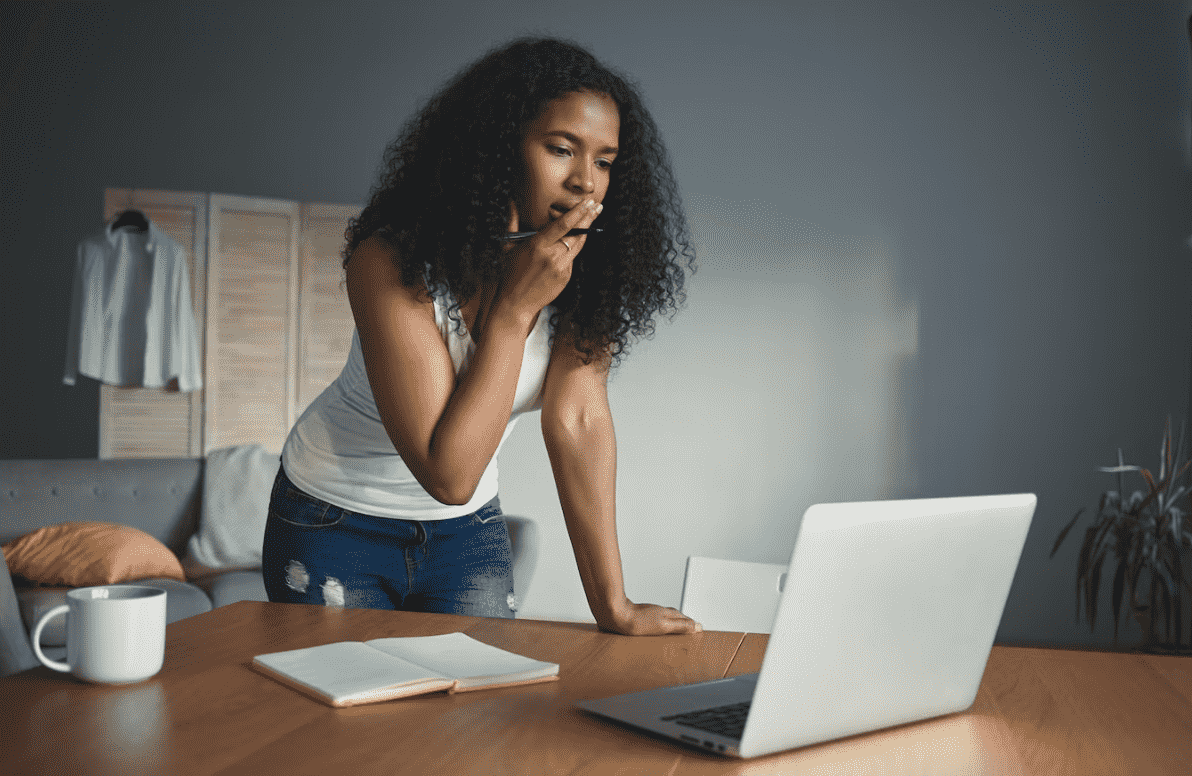 Students can sometimes face unexpectedly high costs while studying and enrolled in college – and when this happens, emergency student loans may often turn out to be the perfect solution. This type of loan can prove to be a valuable resource that can help cover a number of costs during your academic career, regardless of when unforeseen situations show up. 
This blog will help you understand what are emergency loans, where to find them, and how to get them as soon as possible.
What is an Emergency Student Loan?
An emergency student loan is a loan that provides students with an affordable and accessible way to cover costs such as travel expenses or medical bills, that can otherwise be difficult to handle – especially due to their spontaneous nature. With this type of loan, you are able to take control of your finances and stay on track toward reaching your educational goals. Emergency student loans are designed to provide quick access to funds without having to deal with the red tape that comes with a traditional loan, such as extensive credit checks and lengthy application processes. 
Where to Find Emergency Student Loans?
If you are in need of some funding and are looking for emergency loans, look at the following places to find one:
Your college or university
Federal aid programs
Private lending options
Educational nonprofits or foundations
The above places will be able to provide you with last-minute student loans if you meet their specific requirements.
What Can You Use Emergency Student Loans For?
Emergency student loans are provided in case of a financial emergency that students may face during their studies. They offer smaller amounts and are not intended to cover bigger school expenses like tuition fees, etc. You can use them to cover the costs of anything that you need immediately and which does not a huge sum of money.
A few examples of what you can cover with these emergency loans are:
Groceries
Housing and rent
Medical expenses
Monthly utility bills
Childcare
Car payments
Who is Eligible for Emergency Student Loans?
The main eligibility requirements for an emergency student loan include:
The student must be enrolled at least half-time in a degree or certificate program

Have accumulated enough credits to qualify for continued enrollment in their chosen program
Demonstrate financial hardship
A number of lenders also require proof of income or good credit scores. Documentation and evidence of the emergency situation (such as pay stubs or bank statements to help demonstrate your need for the loan) may also be requested.
Simply put, qualifications for eligibility often vary from institution to institution. 
Pros & Cons of Emergency Student Loans
Here are the main pros and cons to consider regarding emergency student loans.

Pros
Provides immediate access to funds when a traditional loan may not be available

Interest rates are typically lower than those of other short-term loans

No collateral is required and application requirements are less stringent than with other loans
Cons
Emergency student loans have shorter repayment periods than traditional loans, making them more difficult to pay off

The amount borrowed may be limited and the funds may need to be repaid quickly
How to get Emergency Student Loans?
Below are three ways through which you can get an emergency student loan quickly.
1: Contact your school's financial aid for Emergency Loans
The process of requesting a loan is fairly simple but can vary across institutions. Generally, you'll need to provide the Financial Aid Office at your college or university with your personal information, including contact information, social security number, and academic records. You may also be asked to submit details about the expenses that you're trying to pay or show evidence that other forms of funding are not available in your situation.
The Financial Aid Office will review your request and may ask for additional information or clarification about the loan amount needed. Once approved, you will be advised of the terms of repayment and can expect to pay back the loan over a specified period of time. Keep in mind that emergency student loans may come with higher interest rates than other forms of student loans, so it's important to consider all your options before deciding to take out a loan.
Nevertheless, there are some educational institutions offering interest-free emergency loans to their students too.  Make sure you read the terms of these loans well as they usually require a quick repayment. Some universities also charge a minimal service fee to process these loans too.

If your school's Financial Aid Office does not offer emergency student loans, then there are other options available. You could see if your school offers any grants or scholarships that can help you in your situation.
2: Claim Federal Student Loans
If you have already submitted a FAFSA previously, you can check your financial aid award letter or your college's student account financial section to see the federal loans, grants, and work-study you are eligible for. You can then immediately apply for any unused aid that you are eligible for and quickly get them in case of any emergency. If you haven't submitted a FAFSA then that is the first step you will have to go through to get access to these loans.
Students looking into federal loans to cover educational costs can apply through the Free Application for Federal Student Aid (FAFSA) website. The application will request information such as income and tax returns, bank statements, investments, and other financial documents that will be used to determine the loans that the student qualifies for. To ensure eligibility for federal student loans, familiarise yourself with the necessary requirements and make sure you're aware of when FAFSA closes. 

After submitting the FAFSA, you'll receive a Student Aid Report (SAR) with information about your individual eligibility for federal loans. Once the SAR has been reviewed and approved, students can access any funds they are eligible for through their school's financial aid office.

As mentioned before, if a student has already completed the FAFSA and received their SAR, then they'll be able to access any federal loan funds they are eligible for. Depending on the type of loan chosen, these funds may come directly from the school or an external lender.
Students should contact their school's financial aid office to determine what types of loans they are eligible for and what the terms of those loans are. Students should also contact their lenders directly to inquire about any additional requirements or eligibility criteria that may be applicable. 
3: Apply for Small Loans or Private Student Loans
The funding time for a small loan with private lenders can be as quick as the same day or within 24 hours, and the maximum loan amount is typically lower than other forms of loans – ranging from $50 to $1,000. The interest rate for small loans is typically higher than both private student loans and federal student loan interest rates, ranging from 10% to 30%, and most lenders offer a repayment period of up to 6 months.
The funding time for a private student loan is usually two to four weeks, and the maximum loan amount is typically higher than other forms of loans and can range from $1,000 to $50,000. The borrowing limit is based on your credit score and other factors, while the interest rate for private student loans is typically higher than federal student loans – ranging from 5.99% to 15.99%. Most private lenders offer a repayment period of up to fifteen years.
As with any loan, approval for small loans is not guaranteed and the interest rate may vary depending on your credit score. Make sure you read all of the terms and conditions associated with the loan carefully before signing anything.
How to apply for small emergency student loans?
There are many private lenders offering loans to students within a short period of time. You can get a loan within a month, or even within a week in case of a small loan, if you meet the following requirements:
Have good credit or a cosigner with good credit.
Have a good credit history or a cosigner who does
Proof of government-issued identification of you and the cosigner if there is one
Proof of income for you and your cosigner if required
Proof of employment status
Proof of enrollment in an accredited college or university
Documentation of your financial status
You will be able to get a loan quickly if you meet the requirements above. In most cases, students usually don't have good credit or credit history. A cosigner can help speed things up in such a case. You can have a look at private student loan options for bad credit too if you don't have a cosigner to help you.
Steps to Apply:
Understand the requirements and gather paperwork – check out the credit and documentation requirements for lenders before you decide to apply to one and make sure to have the ready for quick processing for emergency student loans.
Get a Cosigner if required– If you do not meet the credit requirements for the loan, it's best to get a cosigner who does. A cosigner can be from your family or friends who aggress to take responsibility for repaying the loan if you are unable to do so.
Compare lenders – You can compare the different private student loan options below and find the one best for you in terms of the rates, borrowing limit, repayment terms, interest rate discounts, and hardship options. You can get rates by applying for soft credit checks with different lenders to determine the best one.
Apply for the loan – Once you have an option selected, go to the lender's website to apply online along with the required documentation. You generally would have to agree to their terms and conditions and go through a credit check before your application is fully processed and you are offered a loan.
Accept the offer – Accept the loan offer to get the funds transferred to your account. However, make sure to read all the terms of your loan before signing the contract to fully understand it.
Following are some of the top private student loan lenders that you can look into in case of a financial emergency.
Best Private Student Loan Lenders Available
Consider the following lenders to determine which one is best for you.
Lender
Scholaroo rating
Fixed rates starting (APR)
Variable rates starting (APR)

Citizens Bank

$1,000 – $150,000

Visit website
4.51%
4.14%

College Ave

$1,000 – $250,000

Visit website
3.13%
2.03%

Discover

$1,000 – $175,000

Visit website
5.99%
4.14%

Sallie Mae

$1,000 – $175,000

Visit website
5.74%
4.25%
Emergency Student Loan Alternatives
Each of the following alternatives to emergency student loans offer different benefits and come with their own set of risks. Evaluating your personal situation and resources can help you decide which is the best option for you.  

Credit Cards
Credit cards are a great alternative to emergency student loans because they provide access to funds in the short-term, and may even offer rewards programs. However, credit cards come with considerable risk; users often end up paying hefty interest rates on their balances if they fail to pay the credit off quickly enough. For this reason, credit cards can be an expensive option for emergency funds.
Pros: Access to funds in the short-term, potential rewards programs.
Cons: High-interest rates, high risk of debt if not managed carefully.
Personal Loans
Personal loans are also an option for emergency financing and can be obtained through banks, credit unions, or online lenders. These loans may have higher interest rates than other solutions but tend to offer faster access to funds.
Pros: Quick access to funds, potential for lower interest rates depending on the lender.
Cons: Higher interest rates than other solutions, may require a hard credit check.
Credit Unions
Credit unions are independent financial institutions that provide savings accounts, checking accounts, and loan options. In the case of an emergency, they can be a good choice as they offer more personalized services and often have lower interest rates than banks or other financial institutions.
Pros: Lower interest rates, better customer service.
Cons: Limited branch locations, need to meet credit union eligibility requirements.
Grants and Scholarships
Many institutions offer grants and scholarships to students facing financial hardships. Colleges and universities have various types of scholarships and grants available for their students to help them in emergency situations. If you want to get a loan quickly, it's best to look for a grant or scholarship offered by your college or university.
Pros: Grants and scholarships do not require any repayment.
Cons: They can be highly competitive and therefore hard to get.
FAQs
What types of financial emergencies qualify for an emergency student loan?
Emergency student loans can be used to cover a variety of unexpected costs, including medical bills, car repairs, rent payments, and other expenses. In some cases, the loan may also be used to purchase textbooks or other school-related materials.
How long do I have to repay an emergency student loan?
Repayment periods can also vary depending on the institution and your credit score, but most emergency student loans have a repayment period of one to two years from the date that you receive the funds.
Do I need a co-signer for an emergency student loan?
In most cases, no co-signer is needed to qualify for an emergency student loan. However, having a co-signer with good credit can help you get approved more quickly and may result in lower interest rates.
Is getting an emergency student loan a good idea?
Emergency student loans can be a big help in case of an unexpected financial crisis. However, before signing such a loan make sure to consider what you can use the loan for as there may be restrictions. Also, there might be a few extra costs involved like a service or an origination fee. If you can cover them, then there is no problem in getting one.
Moreover, another thing to consider is that these loans usually have very short repayment terms which might make it difficult for some people to repay them on time. So borrowing a big amount that you know you won't be able to pay back in time would not be a good idea for such loans. Its best to use these loans for smaller emergency expenses.
Final Thoughts
Emergency student loans are a valuable resource for college students facing financial hardship. They provide quick access to funds that can be used to pay for tuition, fees, and living expenses. While it's important to consider the loan's interest rate, repayment terms, and other factors before taking out an emergency student loan, they can provide much-needed relief when times are tough. With a little bit of research and responsible planning, emergency student loans can be used to your advantage and can help you get through tough times during your college career.