Best Parent PLUS Loan Forgiveness Options
Reduce the burden of debt with Parent PLUS Loan forgiveness. Find out more about the various forgiveness programs, their terms, eligibility, and alternatives so that you make an informed decision.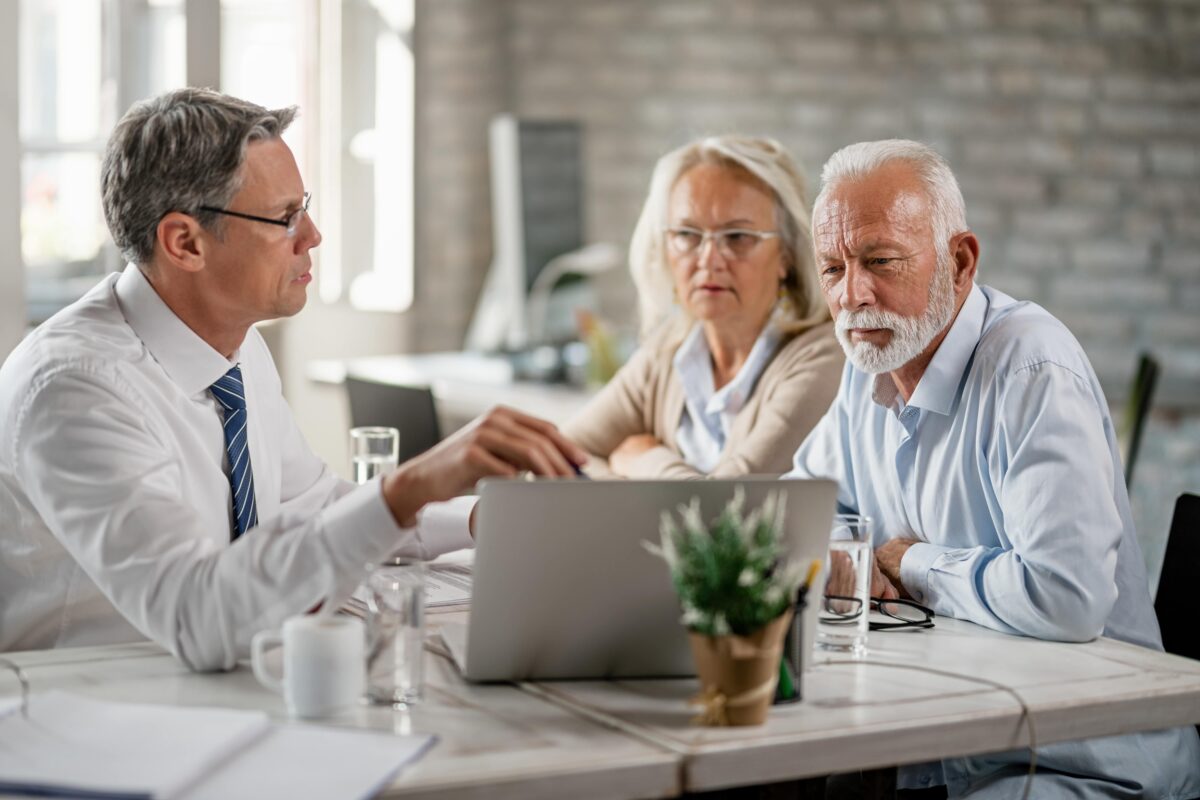 The Parent PLUS Loan is a federally-funded loan program that provides parents of dependent undergraduate students with additional funds for educational expenses. There are various loan forgiveness program options available that pair well with Parent PLUS loans, providing much needed financial relief to those burdened by debt. By offering an alternative to crippling monthly payments, the Parent PLUS loan forgiveness program options discussed below could make a huge difference in the financial security of many American households.
What is Loan Forgiveness
Loan forgiveness is a form of financial aid that relieves borrowers from the responsibility of repaying all or a portion of their debt. It can be granted in various forms, such as through income-driven repayment plans, public service loan forgiveness programs, and complete discharge of the remaining balance. This type of debt relief can provide significant financial relief to people who are struggling to manage their debt. It is important for borrowers to thoroughly research the different loan forgiveness programs available and determine if they meet the eligibility requirements before applying.

Loan Forgiveness Options
Consider any one of the following Loan forgiveness program options that best suit your situation.
Public Service Loan Forgiveness (PSLF)
The Public Service Loan Forgiveness program forgives Parent PLUS Loans of parents or guardians who are full-time government or nonprofit organizations employees for at least ten years. To qualify for this program, you must merge all your loans into a direct consolidated plan and make at least 120 payments under an Income-Driven Repayment Plan (IDR), which helps people manage and eliminate debt. The IDR includes plans such as Income-Based Repayment (IBR), Pay As You Earn (PAYE), Revised Pay As You Earn (REPAYE), and Income-Contingent Repayment (ICR). Parent PLUS Loans only qualify for Income-Contingent Repayment (ICR), so this would be the option to use for merging your loans into one plan to qualify for PSLF. 

Teacher Loan Forgiveness
Teacher Loan Forgiveness is a program that forgives loans of people who have been full-time teachers for five academic years in schools in low-income schools. You can get up to a $17,500 forgiveness on your subsidized and unsubsidized direct loans. 

Military Service Loan Forgiveness
Military personnel in various branches, including the Army, Navy, National Guard, Air Force, and Coast Guard, can get up to $65,000 in loan forgiveness if they commit to three years of service. In the event of the person being discharged from service, certain rules will apply such as the following:
Death:


If the person who took out the Parent PLUS Loan or their child dies, the loan is canceled after verification.

Disability: 
Total and permanent disability qualifies parents for Total and Permanent Disability Discharge (TPD).
School closure: 


If your child's school closes before graduation, you are eligible for student loan discharge.

      
Eligibility for Parent PLUS Loan Forgiveness
There is only one requirement you need to meet to be eligible for Parent PLUS Loan forgiveness. The biological, adoptive, step parent or guardian must earn less than $125,000 per year or $250,000 per household to qualify.
How to Apply for Loan Forgiveness
Applying for loan forgiveness is a simple process. You are required to complete an online application (available both in English and Spanish) with the following information:
Name

Date of birth 

Social security number 

Phone number 

Email 

Electronic signature
Before submitting the form, you will be asked to tick a box (under penalty of perjury) certifying that all the information provided is not false or misleading. You might also be required to show proof of income later on. It will take up to six weeks for the loan forgiveness to reflect in your loan balance. 
Potential Challenges to Consider
The main challenge in loan forgiveness is the high rejection rates. Loan forgiveness programs have more than 80 percent rejection rates attributed to incomplete applications and submitting the wrong paperwork for your type of loan. To increase your approval rate, double-check your application before submission to avoid mistakes such as missing dates or paperwork, and conduct thorough research on eligible loans, repayment plans, and place and form of employment.
Loan Forgiveness Alternatives
In the event that you do not qualify for the Parent PLUS Loan forgiveness options mentioned, there are a number of alternatives that you may find suitable to your situation. Take a look at the options below: 
Deferment and Forbearance
Deferment and forbearance allow you to take a temporary break from loan payments. If you defer your loan, you will be able to postpone your monthly loan payments for some time; while with forbearance, you can suspend your principal loan payments temporarily. However, the interest on your loan will keep accruing with both a deferment and forbearance.  

Loan Refinancing
With this option, you will allow a lender to pay off your Parent PLUS Loan with another loan that, in most cases, has a much lower interest rate, reducing your monthly loan payments. loan refinancing is dependent on your financial stability and credit history. These factors determine the interest rate on your new loan. 
FAQs
Can Parent PLUS Loans be forgiven?
Parent PLUS Loans are part of the federal loan forgiveness program. Different forgiveness programs are available, including the Public Service Loan Forgiveness and Income-Driven Repayment Plans.
How do I apply for Parent PLUS Loan forgiveness?
You can apply by filling out an online form with basic information such as name, date of birth, social security number, and contact information.
What is the best program for Parent PLUS Loan forgiveness?
Income-Contingent Repayment (ICR) is the best Parent PLUS Loan forgiveness option. This plan allows you to extend your loan term up to 20 or 25 years, after which any remaining balance is forgiven.
Final Thoughts
Parent PLUS Loans enable families to send their children to college and help them to complete their studies. Parent PLUS Loan forgiveness options give parents who have been saddled with a lot of debt due to the high cost of tuition a helping hand so they can enjoy life. Equip yourself with the correct information when deciding on the program that best suits your situation and needs.