10 Best Private Student Loans For Bad Credit or No Credit
This blog post reviews 10 different private student loans for people with bad credit.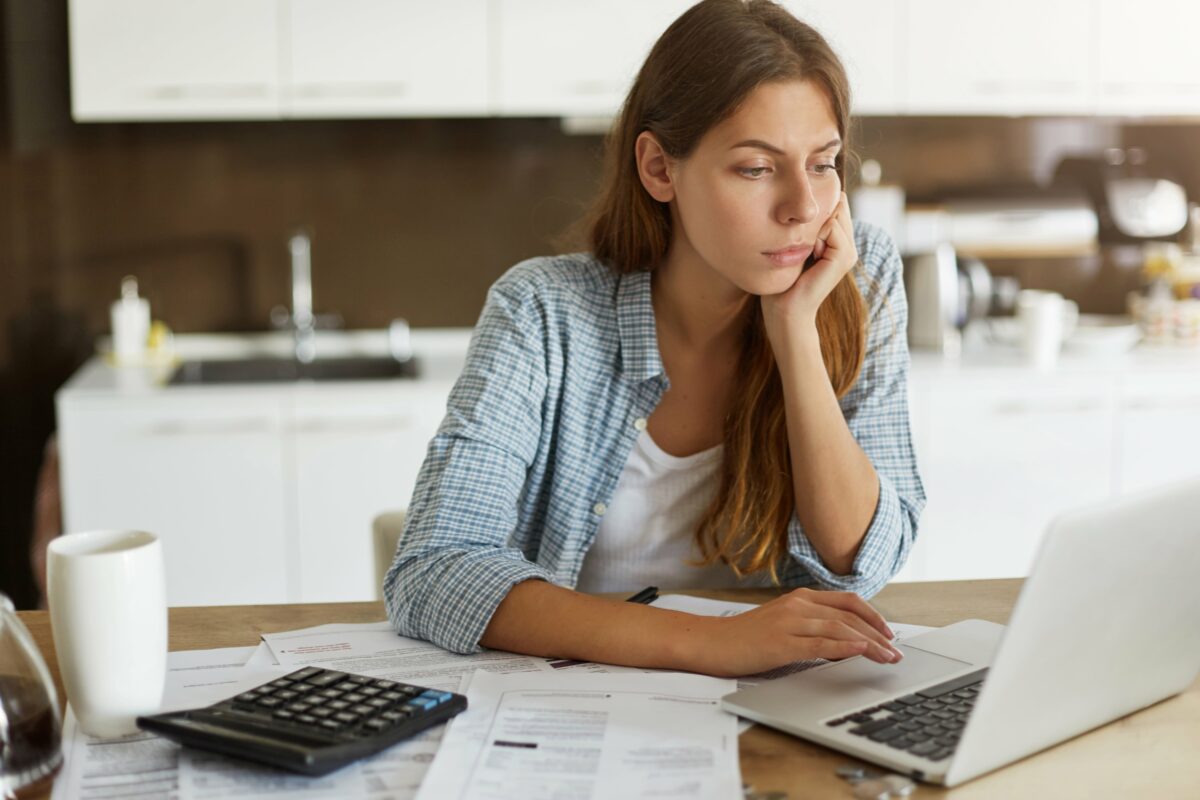 It can be difficult for students to find private student loans for bad credit or no credit at all. For such students, federal loans may be the best option as they are based on financial need rather than credit. In most cases with bad credit, private lenders require a cosigner to approve loans. However, there are a few options available through private lenders that can enable students to find good loan options even with poor credit.  These loans offer various repayment alternatives and don't ask for a credit background in order to borrow money.
We have reviewed the top 10 private lenders that offer loans to students with low credit scores along with some tips for choosing the best one. These lenders also include those that give loans to students with no credit. Furthermore, we have suggested some ways in which you can improve your credit score to improve your choices of loans in the future.
10 Best Private Student Loans For Bad Credit
Lender
Scholaroo rating
Fixed rates starting (APR)
Variable rates starting (APR)

Funding U

Great for Students With No Credit

Visit website
6.99
7.49

Ascent

Great for Loans Without Co-signers

Visit website
4.62
5.74

Earnest

Great for Lower-Than-Average Credit Score

Visit website
4.45
4.99

SoFi

Great For Graduate Students

Visit website
4.49
4.99

Mefa

Great for Co-signer Loans

Visit website
4.89
6.99

M Power

Great For International Students With No Credit

Visit website
13.98
N/A

Edly

Great For Income-Based Private Student Loans With No Credit

Visit website
N/A
N/A

PNC Bank

Great for automated payment discounts

Visit website
4.99
5.34

Prodigy Finance

Best for studying abroad with no-cosigner and poor credit

Visit website
N/A
11.06

A.M. Money

Best for students with high GPA and bad credit

Visit website
7.08
N/A
How to Get Private Student Loans for Bad Credit?
Students who don't have a credit history or have poor credit should start by exploring federal loans. Loans like direct subsidized and unsubsidized don't require any credit history and can be available to students to further their education. However, if the federal loan options are exhausted you may still be able to find some private lenders that can provide loans without a credit check. Private student loans can provide more flexible repayment options and greater loan amounts.
You can also consider possibilities like income share agreements that don't have rigorous credit score criteria. Another great option is to find a co-signer that has a good credit score. Co-signers then become responsible for making your payments in case you are not able to.
The following are the main steps to getting a private student loan for bad credit:
Find out your Cost of Attendance (COA): You need to assess how much money you require to cover the full cost of your selected institution before you proceed.
Consider Federal Loans first: Federal loans offer lower interest rates and are the best options for students who have bad credit. They also come with many protection plans and loan forgiveness options. You will be required to fill out a FAFSA  to determine the Federal loan options available to you. In case you are not eligible for Federal loans, you can move on to comparing private lenders and the terms they offer.
Compare private lenders: Check out the different private lenders available and compare their rates and terms. Getting a quote from each can help you decide which option would be the best for you in the long term.
Check repayment options available to you: Some lenders offer more flexibility in terms of their repayment options. Some have an income-based repayment plan while others have programs to help you in a situation of financial difficulty in the future. There may be deferment and forbearance offered too which might help students in certain situations. Make sure to research all the lenders well for such options and go for the safest bet.
Find a cosigner if required by the lender: If your chosen lender requires certain strict eligibility requirements in terms of income and credit, you can find a cosigner who meets them and can take responsibility for your loan in case you are unable to make payments. You can approach people from friends and family to cosign the loan with you. However, keep in mind that you might be turned down by many as it is a big responsibility and if you fail to make on-time payments, it will affect the cosigner's credit report negatively too.
Collect documents: Collect all the necessary information and required documents before you start the application process. This way, the process will be quick and easy. The lenders usually have a list of what's required on their websites.
Apply: You can apply for a loan through the lender's website. Fill out the online application they have provided and submit the required documents in the correct format. You can also get help from their customer service if you get confused while completing the online application
Accept the offer:  Once you have submitted your application, you will receive a final offer with the rates and terms mentioned. These might be slightly different than the initial quote that you may have received. Make sure to read the terms carefully so you understand the loan and what you are supposed to do. If you agree, then sign the application and the funds will be transferred to you or your institution.
How to Choose a Private Student Loan for Bad Credit or No Credit - Top Tips
While doing your research on lenders consider using the below tips to find the best private student loan for bad credit.
Find a lender with a lower APR rate: The APR is what you pay above the amount you borrowed. The higher the rate, the more the loan will cost you. So, the best loan would be the one with lower APR rates. Moreover, choose loans with fixed interest rates so they don't change over time.
 Avoid loans with additional fees: Opt for loans that do not charge any origination, prepayment, application, or late fee to avoid additional costs.
Find a cosigner to sign the loan with you: Having a cosigner can help you better your chances of qualifying for a private student loan regardless of having bad credit.
Look for loans with multiple and flexible repayment options: Some lenders offer more flexibility in terms of their repayment terms. Having more flexible and multiple options helps ease the burden off the loan.
Look for lenders that offer hardship options: There are various options offered by some lenders that can help you in a crisis. A few of these options may include loan deferment if you become unemployed or earn less than a certain amount of yearly income. Other options may even include forbearance, refinancing, and loan forgiveness.
You can calculate your estimated monthly payments for different lenders using the loan calculator given below. You will need the loan amount, the interest rate being offered by the lender you are considering, and the loan term they are offering.
Enter your loan information
Ways to Improve Your Credit Score For a Private Student Loan
There are various benefits to improving credit scores like getting approved for more applications, a higher loan limit, and low interest rates. Here are a few easy and practical ways to improve your credit score.
On-time payment: Because payment history accounts for such a large portion of your credit score, it's critical that you keep up with your student loan payments. Making on-time payments is one of the best ways to use your student loans to build credit – by being consistent with your payments, you'll notice your credit score gradually rising.
Prepaid Credit Card or Secured loan: Another way to improve your credit score is to consider getting a secured loan or a secured credit card. A secured loan requires you to put up collateral in return for the money borrowed, while a secured credit card allows you to make purchases using funds placed into an account that you are responsible for repaying. Both of these options can help build your credit and make it more likely that lenders will approve your application for a private student loan.
Make numerous years of on-time payments: Your credit score will rise as the average age of your accounts increases. Keeping accounts open for a long time can help your credit score over time.  Federal student loans have a standard repayment term of ten years, and private student loans frequently have repayment terms ranging from ten to twenty years. Making student loan payments for that length of time will improve your credit score, especially if you're new to credit.
Pay off your debts: Another borrowing behavior that can improve your credit score is paying your debts on time. Consider making a second (small) monthly payment of whatever extra you can contribute if you can afford it. Paying down credit card balances, in particular, can help you lower your credit utilization ratio, which is a key metric in how credit bureaus calculate your score. Working to pay off loans or other forms of debt can also help you learn how to improve your credit score.
Income Share Agreements For Bad Credit
In case you don't find a lender that fits your situation or you don't get approved for a loan you can consider other options like an income share agreement.
An income share agreement (ISA) is a sort of contract that enables students to get money for higher education while they are enrolled and repay it with a certain proportion of their income once they graduate. Upon signing the income share agreement, the repayment period and income % are decided. There is no interest charged in income share agreements and this is a good option for students that don't have a good credit score.
The best conditions for ISA are:
You are not eligible for private student loans and you have used up all of your government loan alternatives.
You would be subject to hefty interest rates on student loans because of your low credit score.
An ISA with appropriate terms and a small payment cap is offered by your university.
Your income share agreement's funder will decide your eligibility, the income share, and the payback term duration. Your income share agreement funder will also assess your qualifications for college funding and the terms based on your professional goals, educational background, course of study, and future plans.
Funding education can be stressful but with the options of loans and income share agreements you will be able to find a solution that fits your unique financial situation.
What If You Don't Get a Private Student Loan Because of Bad Credit?
In case you are unable to get a student loan due to bad credit, there are other options that you can consider.
Get a Cosigner: A credit-worthy cosigner can help in getting a loan approved if you are having trouble getting one due to bad credit. Upon consigning, they will be equally liable for the loan you both sign for. Even if you are able to get approval for a loan by yourself, adding a credit-worthy cosigner can help get lower interest rates.
Scholarships: There are many scholarships available for students that can help them pay for college. Scholarships are financial awards or gifts that do not require repayment. They might not cover their full tuition cost but can help you pay off a chunk of them.
Grants: Grants are like scholarships but are usually government or state-based. The amount you get through grants may not be enough to cover all educational costs, but mixing them up with scholarships and a part-time job can help you pay off a significant chunk of it.
Part-Time Job: There are many part-time job opportunities available to students now. Some of such jobs pay well too and you can use the money to pay for a part of your tuition. Many of these jobs can be done online from home too which may be helpful for students studying full-time in universities.
Other Types of Loans: Personal loans are also another type of loan that students can get to pay for college or related expenses. These loans do come with higher rates and may have stricter eligibility requirements. Also, when getting a personal loan, it is important to read the fine print thoroughly to make sure there are no restrictions on what you can spend your loan amount on.
There are also federal loans available to students with bad credit or no credit. In fact, if you can qualify for a federal loan, they are the best option for students with bad credit. You can cover a huge chunk of your tuition using these loans and the rest you can cover with private loans, scholarships, grants, or part-time work.
Can You Get a Federal Student Loan with Bad Credit?
Most federal loans do not require a credit check or history. Therefore, if you have bad credit or no credit at all, you can still get federal loans if you are able to qualify for them through FAFSA.
It is best to opt for federal loans first before opting for private loans as federal loans come with many benefits such as income-driven repayment plans, forbearance, and forgiveness options.
Applying for Federal Student Loans with Bad Credit
There are a few steps to follow to apply for federal loans with poor or no credit.
Collect Information and Documents for FAFSA: You will need to gather the information and documentation required for a FAFSA. It usually requires your personal information along with the income and tax information of you and your parents.
Apply for FAFSA: Once you have everything ready, you can apply for FAFSA through their online portal.
Review Student Aid Report (SAR): You will receive a SAR containing all the information you have provided before. Make sure to go through it properly to confirm that it is free of any mistakes. If there are any mistakes,  correct them as soon as possible by logging in to your student aid account.
Respond to Financial Aid Offer: You will receive an aid offer mentioning all the types of federal aid and grants you are eligible for and the amount you have qualified for. You can choose the type of federal aid you want to avail of out of the options given to you. You do not have to avail all the aids offered to you at once.
Receive Your Aid: Once you accept an offer, you will receive the aid and will be able to use it towards your education.
FAQS
Do private student loans check credit score?
Most private loans require a credit check. The higher the score is, the easier it gets to get an approval. If you have poor credit or no credit, you can improve your chances of approval by applying with a credit-worthy cosigner. However, there are some lenders that consider other factors more important in determining whether someone will be able to pay back the loan. These lenders may give out loans on the basis of academic achievement, and degree type, and they usually focus on the borrower's future income-earning potential.
A.M. money private student loans and loans by Funding U do not require a credit score for approval.
How can I get private student loans for bad credit?
By reviewing different lenders such as Funding U and A.M. Money you may be able to find loans without credit. Other lenders like Ascent have flexible co-signer options.
What is the minimum credit score required for a private student loan?
Lenders of private student loans often need a credit score of at least 670. You can review our comparison chart to understand which lender works best for you as some may not require any credit score.
What is the easiest student loan to get for students with bad credit?
The easiest loans for such students are those that do not require a credit check nor do they have a minimum credit requirement. Federal loans are a great option in such a scenario. In case you are unable to qualify for federal loans, there are many options for private student loans listed in this post that are easy for students with poor credit or no credit to get.
A few of the private loan options with no credit include loans by Funding U, M Power, and Edly. Other lenders that do not have a high credit requirement include Ascent, Earnest, Prodigy Finance, and A.M. Money.
How do I find out my credit score?
There are many ways to check your credit score. You can get your score through one of the credit bureaus Equifax, Experian, and TransUnion. You can buy your score from credit reporting companies directly.
If you want to get access to your score for free there are ways to do so. You can get your score through free-to-use online credit score tools, your current financial institution, and credit counselors. You can also check your credit card or loan statement as many credit card companies and loan lenders state the score for their customers on their statements.
How can I improve my credit score?
The simplest approach to raise your credit score in the short term is to pay off your current bills, including paying off any outstanding loans, as well as the balances on your credit cards. Building a solid payment history is ultimately the most efficient strategy to raise your credit score.
Are there student loan options for parents with bad credit?
Yes, parents who have bad credit can get a federal Parent PLUS loan to pay for their child's education. In case there is an issue in getting approved due to poor credit, they can add an endorser with good credit to get approved. Many private lenders also offer student loans to parents but they usually have a minimum credit requirement. Parents can cosign such private loans with a creditworthy cosigner for approval.
Can you get private student loans for bad credit and no cosigner?
A few lenders give out loans to students with poor credit and without a cosigner either on merit or on the basis of the future potential income of the student. Ascent and A.M. Money are two such lenders. However, getting a credit-worthy cosigner can increase your choice of lenders and the chances of getting your loan approved with lower rates.