RMMI Engineering Scholarship
3/1/2023
Submission Deadline
Explore Similar Scholarships
College Major:
Grade Level:
The Rocky Mountain Mining Institute (RMMI) was founded in 1912 to promote mining through education. The mission has grown over time to include a scholarship program, which began in 1984, and public education funding, which started in 2002. The RMMI Engineering Scholarship assists mining students in furthering their education.
The scholarship is presented to the recipient at the Institute's annual conference, which is held in June each year. The winners will be RMMI guests, with an all-expenses-paid trip to their conference to accept their award. The scholarship money is sent directly to the college or university to be used as a tuition credit for the winner.
This money will not be sent directly to the winner due to federal mandates. The scholarship is worth up to $5,000 over three years ($2,000 for the initial application, $2,000 for the first renewal, and $1,000 for the second renewal). It is the recipient's responsibility to reapply each year, using a simplified renewal application.
Key Information of RMMI Engineering Scholarship
Study Details
Area of Study
Electrical Engineering
Environmental Engineering
Geology
Mechanical Engineering
Mineral Engineering
Mining
Country of Study
United States
Scholarship Details
Intended Level of Study
Undergraduate
RMMI Engineering Scholarship Timeline
January 2023
Application Opening Date
Applications open on January 1.
March 2023
Submission Deadline
The submission deadline is on March 1.
April 2023
Awards Announcement Date
Winners are announced in April.
Scholarship Eligibility
To be eligible to apply, applicants must meet the following criteria.
Eligible Grade: Undergraduate
Maximum Age: Any
Required GPA: Any
Geographic Eligibility: Arizona, Colorado, Idaho, Montana, Nevada, New Mexico, North Dakota, South Dakota, Texas, Utah, Wyoming
Gender: Any
Race/Ethnicity: Any
Application Requirements
Here's what you need to submits besides your application.
Short Answers
Grade transcript
School Verification
How to ace the RMMI Engineering Scholarship
1
Emphasize your engagement in the community
Make sure to include in your application experiences that demonstrate your involvement in the community. You should also discuss your leadership abilities and volunteer work.
2
Demonstrate a strong interest in mining
In your application, demonstrate your enthusiasm for the mining industry. The scholarship is intended for undergraduate students interested in pursuing a career in the mining industry.
3
Ensure that you meet the scholarship requirements
To be considered for the RMMI Engineering Scholarship, you must meet all of the requirements. Only applications from students who meet the scholarship criteria are accepted.
4
Review your application before submission
The scholarship is very competitive as only one winner will be selected. To increase your chances of being chosen, proofread your application for typos, spelling errors, and grammatical errors.
How the RMMI Engineering Scholarship is Judged
Applicants are evaluated based on their leadership, community service, and passion for mining. Top candidates may be interviewed.
Why We Love the RMMI Engineering Scholarship
The scholarship is renewable
The scholarship may be renewed for up to three years in a row if the recipient remains a full-time student in good academic standing.
Professional development
RMMI offers professional networking, mentorship, and development opportunities.
Recipients receive an all-expenses-paid trip
The selected students are offered an all-expenses-paid trip to the RMMI annual meeting and conference in late June, where they will meet industry leaders and attend all technical sessions.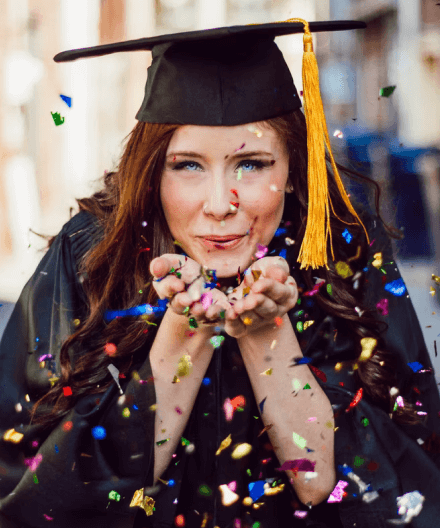 5 Facts About RMMI Engineering Scholarship
High school students are not eligible
The scholarship applicant must be a full-time student enrolled in a college or university.
Students must be U.S. citizens
An applicant must be a U.S. citizen as well as a legal resident of one of the following states: Arizona, Colorado, Idaho, Montana, Nevada, New Mexico, North Dakota, South Dakota, Texas, Utah, or Wyoming.
Admission to a four-year degree program
To apply for an RMMI Engineering Scholarship, you must be enrolled full-time in a four-year degree program and be in good standing at the time of selection.
It's governed by a board of directors
The foundation is governed by a board of directors made up of the President, President-Elect, Administrative Liaison Officer, Chairman of the Advisory Board, Immediate Past President, three three-year directors, and three two-year regional directors.
A degree in a mining field is required
To be eligible for the RMMI Engineering Scholarship, you must be studying mining or engineering disciplines such as mining, geology, mineral processing, metallurgy, electrical, mechanical, and environmental engineering.