Price It Here, Inc. Scholarship Program
5/1/2023
Submission Deadline
Explore Similar Scholarships
College Major:
Location:
Grade Level:
Price It Here, Inc. is a company committed to supporting future generations of business leaders. Through this Scholarship, it seeks to support the education of two students enrolled, or are due to be enrolled, in a business-related program in the U.S. Supported programs of study include business, business management, sales, marketing, and other related subjects.
Eligible applicants are those pursuing or are interested in pursuing, these programs full-time at accredited colleges or universities in the country. One of the biggest advantages of the scholarship is that applicants do not have a particular grade point average (GPA) to qualify. However, you will still need to upload a copy of your school transcript.
The scholarship is administered in two cycles each year. At the end of each cycle, a winner is selected and awarded a $1,000 grant. Price It Here publishes the name of the scholarship winner on its website, which can give this individual the publicity and motivation they need to apply and win other opportunities.
Key Information of Price It Here, Inc. Scholarship Program
Study Details
Area of Study
Business
Business Administration
Management
Marketing
Country of Study
United States
Scholarship Details
Intended Level of Study
Undergraduate
Price It Here, Inc. Scholarship Program Timeline
December 2022
Application Opening Date
Applications open on December 1.
May 2023
Submission Deadline
The submission deadline is on May 1.
May 2023
Winner Selection
The winner is selected on May 10.
June 2023
Scholarship Disbursement
Disbursement of awards is on June 1.
November 2023
Submission Deadline
The submission deadline is on November 1.
November 2023
Winner Selection
The winner is selected on November 10.
December 2023
Scholarship Disbursement
Disbursement of awards is on December 1.
Scholarship Eligibility
To be eligible to apply, applicants must meet the following criteria.
Eligible Grade: High School Senior – Undergraduate
Maximum Age: Any
Required GPA: Any
Geographic Eligibility: United States
Gender: Any
Race/Ethnicity: Any
Application Requirements
Here's what you need to submits besides your application.
How to ace the Price It Here, Inc. Scholarship Program
1
Read and meet all instructions
The scholarship has a number of requirements that you should meet to avoid being disqualified unnecessarily. For example, your essay should not be less than 500 words and should be titled in a given format. Follow these instructions to the letter.
2
Write a clear and well-structured essay
Your essay should be well-structured and without any ambiguities. Thus, ensure that you have a clear introduction, body, and conclusion sections and that the level of language used is of high quality.
3
Answer all three questions in your essay
You have three questions to which you are to respond in your essay. Make sure that you comprehensively answer all three within the given word limit.
4
Proofread your work before submission
We highly recommend that you proofread your work before submitting it to catch any stylistic or grammatical errors. If possible, enlist the help of a trusted friend or advisor to cross-check your essay.
How the Price It Here, Inc. Scholarship Program is Judged
Applications are judged based on the level of creativity showcased in the essay and the writer's writing ability.
Why We Love the Price It Here, Inc. Scholarship Program
Two application cycles
The scholarship is offered in two application cycles. As such, if you are feeling underprepared at one stage, you can always work towards submitting your essay in the following phase.
No stringent requirements
The Price It Here Scholarship Program is unlike most other scholarships that place stringent requirements on applicants. Instead, all that is required here is a copy of your school transcript and a short essay.
Short essay word count
Applicants are required to write an essay of no less than 500 words in response to three questions. We find this word count to be friendly to many students as it is neither too long nor short.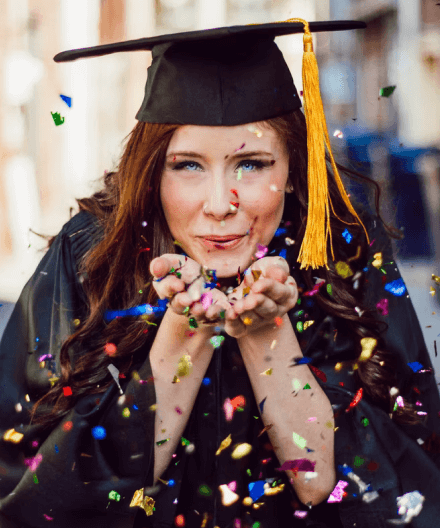 5 Facts About the Price It Here, Inc. Scholarship Program
Price It Here is based in Virginia
Price It Here Inc. is based in Chesapeake, Virginia and it is an online guide for businesses across the U.S. to whom it delivers services such as advice on price comparisons
Scholarship is awarded directly to winner's school
The $1,000 scholarship award is paid directly to the financial aid office at the winner's college or university for accountability.
An unreachable winner forfeits the award
Once a winner is selected, Price It Here will attempt to notify the awardee by mail and phone, and, should the individual fail to respond within 30 days, the award can be granted to the runner-up.
At least five participants are required
Price It Here requires at least five students to participate in the scholarship competition, otherwise, the received entries are rolled over to the next cycle.
Price It Here may withhold the award
Price It Here can withhold disbursing the scholarship award should it be dissatisfied by the academic achievements and writing abilities of applicants in a given cycle.