Helen R. Jackson Scholarship
5/29/2023
Submission Deadline
Explore Similar Scholarships
College Major:
Location:
Grade Level:
The Imani Pearls Community Development Foundation was established in 2005 by 101 Alpha Kappa Alpha women to build healthier and stronger neighborhoods on Chicago's south side. The foundation believes that education and time investment empower individuals to become a force of positive change in their communities.
The foundation sponsors educational scholarships for non-traditional and traditional students. Every year, the foundation offers one available scholarship valued at $1,000 per recipient to financially support male high school seniors planning to attend a university or college in the fall semester.
The foundation strives to create a ripple effect of service that improves high school graduation rates, reduces crimes, and ends joblessness in Chicago's South Side communities.
Key Information of Helen R. Jackson Scholarship
Scholarship Details
Intended Level of Study
Undergraduate
Helen R. Jackson Scholarship Timeline
January 2023
Application Opening Date
Applications open on January 1.
May 2023
Submission Deadline
The submission deadline is on May 29.
Scholarship Eligibility
To be eligible to apply, applicants must meet the following criteria.
Eligible Grade: High School Senior
Maximum Age: Any
Required GPA: 2.75
Geographic Eligibility: United States
Gender: Men
Race/Ethnicity: Any
Application Requirements
Here's what you need to submits besides your application.
Essay
Recommendation letters
Grade transcript
Financial Information
School Verification
How to ace the Helen R. Jackson Scholarship
1
Adhere to specified essay topic and guideline
In your essay, ensure to write only on the 2022 essay topic by composing a typewritten essay of 450 to 500 words describing how you intend to apply lessons learned from the BLM movement to your career and educational pursuits, considering that the Black Lives Matter movement has captured the entire world because the issues related to racial prejudice.
2
Attach signed media release form
Endeavor to download the photography or audio-visual release form and parental consent media form in earnest from the official scholarship website and get it signed by your parent or guardian.
3
Maintain an outstanding academic record
You need to demonstrate outstanding intellect and top-notch academic excellence in your application. Achieving and maintaining a minimum unweighted cumulative grade point average of 2.75 or higher out of a 4.0 scale should suffice if you intend to be considered.
4
Have your application proofread before submission
The scholarship is competitive, so you must ensure that your application is written preferably in English and doesn't get rejected because of careless typos, spelling, or grammatical mistakes. Take the time to proofread, preferably using Grammarly to review your application before submission.
How the Helen R. Jackson Scholarship is Judged
Candidates are assessed based on strict adherence to the essay topic, a solid personalized essay with compelling, interesting, engaging characteristics, and spelling and grammar dexterity. A scholarship selection committee makes the final scholarship decision.
Why We Love the Helen R. Jackson Scholarship
Straightforward application process
To apply, fill out all required sections of the scholarship application form on the website, upload all supporting materials and submit electronically.
Ease of receiving disbursed prize
The award check is made payable directly to the scholarship recipient upon receiving an official transcript and proof of enrollment in the fall of 2022.
Exposure to positive publicity
The scholarship award recipients are liable to be exposed to favorable publicity. So don't be surprised to see parts of your essay and photo used for marketing purposes and shared on the official IPCDF website.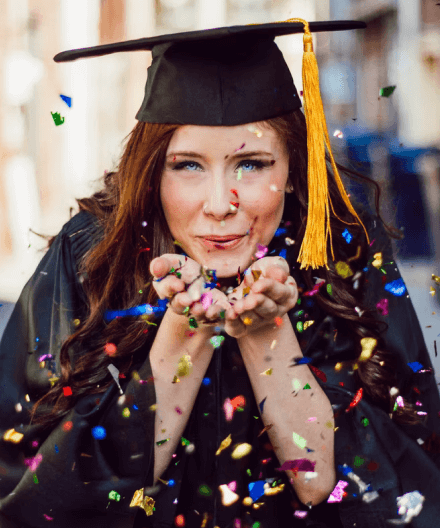 5 Facts About Helen R. Jackson Scholarship
Education classification level
You must be a high school senior planning to major in business at a two-year college or a four-year college or university.
Provide proof of enrolment
You must provide official proof of enrolment or acceptance of enrolment letter on official letterhead or an official email from the institution you will attend during the academic year.
Some locations are preferred
Preference will be given to male residents or those who attend school in the Bronzeville, Douglas, Englewood, Grand Boulevard, Hyde Park, Kenwood, Oakland, or Washington Park communities.
Financial need is a must
Applicants must demonstrate financial need to be eligible.
Early applications are recommended
The organization recommends and encourages qualifying candidates to send in their applications promptly.