Entrepreneurial Scholarship
6/15/2023
Submission Deadline
Explore Similar Scholarships
College Major:
Location:
Grade Level:
Simmrin Law Group is a law firm that recognizes that they are the entrepreneurs they are today because of all those who mentored and helped them throughout their journey. Recognizing that they share values with all other entrepreneurs, they decided to help those who are beginning their journey.
The firm is offering a $1,500- scholarship for undergraduate or graduate students. Those who are passionate about pursuing their entrepreneurial dream, have a 3.0 GPA, and are able to provide all the necessary documents are eligible to apply.
The process to apply is simple, all you have to do is fill in a form and write an essay. You can choose from three topics to write your text about, all of them related to the subject of entrepreneurs. Other than that, you will need a recommendation letter.
Key Information of Entrepreneurial Scholarship
Study Details
Area of Study
Business
Business Administration
Law
Country of Study
United States
Scholarship Details
Intended Level of Study
Undergraduate
Entrepreneurial Scholarship Timeline
March 2023
Application Opening Date
Applications open on March 25.
June 2023
Submission Deadline
The submission deadline is on June 15.
Scholarship Eligibility
To be eligible to apply, applicants must meet the following criteria.
Eligible Grade: Undergraduate – Postgraduate
Maximum Age: Any
Required GPA: 3
Geographic Eligibility: United States
Gender: Any
Race/Ethnicity: Any
Application Requirements
Here's what you need to submits besides your application.
Essay
Recommendation letters
Present Work Experiences
School Verification
How to ace the Entrepreneurial Scholarship
1
Start the application process right away
You should start the application process as soon as possible. This will allow you enough time to acquire all necessary documents, contact your referees or recommenders, complete all forms and work on your essay. Have everything organized and planned to avoid any last-minute complications.
2
Choose the topic carefully
When writing your essay, think about what resonates best with your reality. You might have a lot to say, but be careful not to write over 1,000 words — this is the limit. Conduct proper research and follow the guidelines thoroughly.
3
Choice of references and early notifications
Your references or recommenders must be those who know you well enough to be willing to speak to your abilities and demonstrate why you make the perfect candidate for this scholarship. So, choose them wisely. Also, contact them and send them the required forms very early on to allow them enough time to complete them.
4
Make sure you stand out
Provide a resume full of your work experience in community service and extracurricular activities that demonstrate leadership you took in several projects in your community, neighborhood, or school. Judges are looking for those with a lot of community involvement and young people who are and will continue to be great leaders.
How the Entrepreneurial Scholarship is Judged
The selection committee will be looking for students who have a dream of being entrepreneurs and who have a clear idea in mind. They will find this through the essays written, so choose your words wisely!
Why We Love the Entrepreneurial Scholarship
Open to all students studying in U.S.
The program is open to all eligible undergraduate and graduate students currently studying in the U.S., there is no citizenship restriction. As long as you study at an American institution and have a permit to do so, you may apply.
No discrimination policy
The awarding committee is going to choose the winner based only on eligibility and the essay written. They have a policy of not discriminating against race, gender, sexual orientation, etc.
It's fair
If the student is in any way related to the Simmrin Law Group or has been a past recipient of the scholarship, they are not eligible to apply.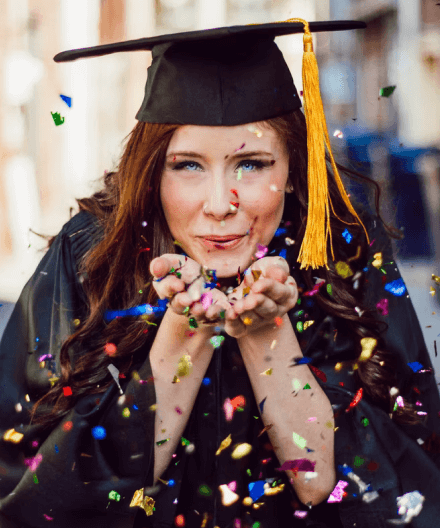 5 Facts About the Simmrin Law Group
They offer free case evaluations
If you are facing any legal problems, they offer free evaluations on the case.
Winning essay gets published
The winner's essay may get published on the scholarship website.
Awarded annually
If you are not lucky to be awarded this year, you may always try again the following year.
Any accredited school
If you are enrolled in an accredited American institution, you are eligible to apply.