Ohio North University Merit Scholarship
$5,000–$28,000
Award Amount
5/1/2023
Submission Deadline
Explore Similar Scholarships
College Major:
Location:
Grade Level:
Ohio North University recognizes exceptional students who have outstanding academic results, diverse backgrounds, and leadership abilities with the potential to excel in law school.
Ohio North University Merit Scholarship is based on the applicant's LSAT score and undergraduate GPA, quality of courses taken, community involvement, and employment experiences. The award ranges from $5,000 to $28,000.
Once an applicant submits their application, they are automatically considered for merit-based aid. There are limited spots for those who need financial aid. Therefore, students are advised to complete and submit their FAFSA form along with their application to get both merit-based and need-based scholarships.
Key Information of Ohio North University Merit Scholarship
Study Details
Country of Study
United States
Specific Schools
Ohio Northern University
Scholarship Details
Intended Level of Study
Undergraduate
Award Amount
$5,000–$28,000
Ohio North University Merit Scholarship Timeline
February 2023
Applications Opening Date
Applications open on February 1.
May 2023
Submission Deadline
The submission deadline is on May 1.
Scholarship Eligibility
To be eligible to apply, applicants must meet the following criteria.
Eligible Grade: Undergraduate
Maximum Age: Any
Required GPA: Any
Geographic Eligibility: Ohio, United States
Gender: Any
Race/Ethnicity: Any
Application Requirements
Here's what you need to submits besides your application.
Grade transcript
Standardized Test Scores
Financial Information
Present Work Experiences
How to ace the Ohio North University Merit Scholarship
1
Get your application in early
An early application gives you an edge. Make sure to apply on time. This provides the scholarship organization enough time to follow up on you.
2
Prepare for your test
A standardized test is a requirement for applicants for this scholarship. Ensure you study for this test to increase your chance of getting selected for the scholarship.
3
Keep your grades up
One of the requirements for the scholarship is a grade transcript. Excellent grades increase your chance of winning the scholarship fund.
4
Fill in all necessary details
Make sure to fill in all necessary information on your application form. An incomplete form may lead to disqualification.
How the Ohio North University Merit Scholarship is Judged
The Ohio North University Merit Scholarship judges students based on their involvement in extracurricular activities, work experience, and test scores. Applicants must be a citizen of the United States of America or a resident of Ohio.
Why We Love the Ohio North University Merit Scholarship
Students are open to multiple opportunities
Students, who do well in their first year or exceed their predictors, have an opportunity to be considered for the merit award.
Need-based grant offers
The Law organization at Ohio Northern University offers need-based grants to students who need financial assistance.
Private scholarship opportunities
Private companies and organizations offer private scholarships to law students.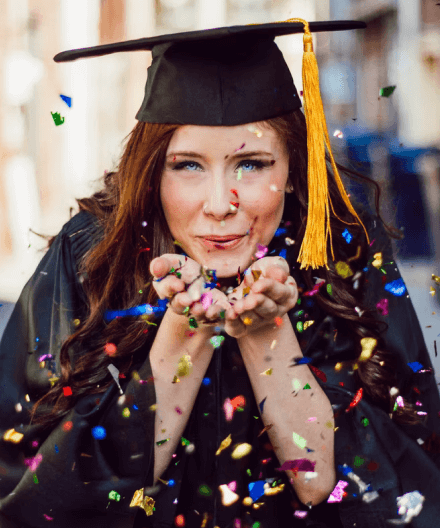 5 Facts About Ohio Northern University
Founded by Henry Solomon Lehr
With the community's support, Henry Solomon Lehr founded Ohio Northern University in 1871.
Ohio Northern University's core values
Collaboration, diversity, excellence, faith, and integrity are the core values Ohio Northern University is built on.
Used to be Ohio Normal University
When the university was first founded, it was called Northern Ohio Normal School, it was changed to Ohio Normal University and later in 1903, it was changed to Ohio Northern University.
Affiliated with the United Methodist Church
The university embraces Judeo-Christian values to create a values-based environment for learning.
93% of ONU students receive financial support
Ohio Northern University has provided scholarships, need-based grants, and some other forms of financial aid to support many students.