Kelsey's Law Scholarship
3/31/2023
Submission Deadline
Explore Similar Scholarships
Location:
Grade Level:
Distracted driving is among the leading causes of accidents globally. One of the victims of distracted driving was Kelsey Raffaele, who died in a tragic cell phone-related accident. In her honor, Kelsey's Law Scholarship is offered by the Michigan Auto Law firm to inspire change in young drivers who engage in distracted driving and financially support those who intend on furthering their education.
Applicants enter into a contest to win the scholarship award. This contest is open to any Michigan high school student in 11th and 12th grade. Additionally, they must be residents of Michigan with valid driving licenses.
Winners of the contest can receive up to $5,000 in total. This prize is divided into four categories: the overall best submission and best video, graphic, and tweet submissions. Winning the scholarship also places one as a champion against distracted driving, and can be a significant advantage while applying for other opportunities.
Key Information of Kelsey's Law Scholarship
Study Details
Country of Study
United States
Scholarship Details
Intended Level of Study
Undergraduate
Kelsey's Law Scholarship Timeline
January 2023
Application Opening Date
Applications open on January 5.
March 2023
Submission Deadline
The submission deadline is on March 31.
April 2023
Awards Announcement Date
Winners are announced in April.
Scholarship Eligibility
To be eligible to apply, applicants must meet the following criteria.
Eligible Grade: High School Junior – High School Senior
Maximum Age: Any
Required GPA: Any
Geographic Eligibility: Michigan
Gender: Any
Race/Ethnicity: Any
Application Requirements
Here's what you need to submits besides your application.
Grade transcript
Special Project
How to ace the Kelsey's Law Scholarship
1
Prepare an original and authentic message
Your message should be original and authentic in such a way that captures your sense of style.
2
Consult with your peers
Consult your peers as to whether your message is convincing enough before submitting or creating your content for submission.
3
Check past winning entries
Past winning entries are published on the scholarship website. Review these resources for inspiration and to check the type of content that the selection panel appreciates.
4
Follow formatting instructions
The type of content you submit should meet certain formatting guidelines. For instance, a YouTube video should not be longer than 30 seconds, the graphic should only be in PNG format, whereas your tweet should be at most 110 characters.
How the Kelsey's Law Scholarship is Judged
Entries to the contest are judged based on four criteria: how persuasive they are; their ability to grab the attention of their audience; the clarity of their messages; and the creativity and ingenuity of the creators.
Why We Love the Kelsey's Law Scholarship
Freedom to express your message
The contest gives participants three options to convey their message in the best way they see fit. Specifically, applicants can submit a YouTube video, a pictorial graphic, or a tweet.
Variable award prize
The scholarship award is split into four subcategories, with the highest prize being $2,000 for the most outstanding submission. This way, students have several chances of winning.
Contribution to resolving a pressing socio-economic issue
The scholarship contest provides an opportunity for students to contribute towards resolving a pressing socio-economic issue: distracted driving.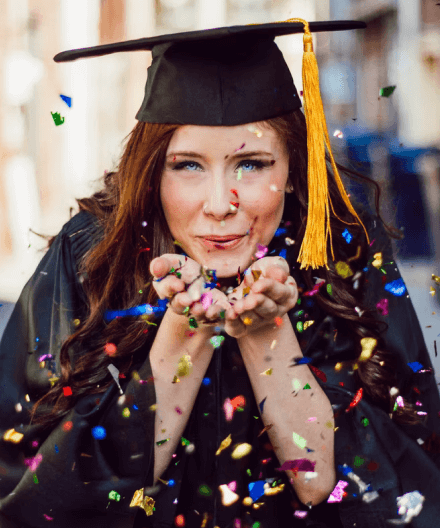 5 Facts About Kelsey's Law Scholarship
Kelsey Raffaele died in 2010
Kelsey Raffaelle, the inspiration for the scholarship, was a 17-year-old high school senior who died on January 24, 2010, after being involved in a tragic road accident.
Contest has various basic rules
Participants should read and keep in mind various basic rules that could disqualify them, for example, submitting entries with footage or images of people involved in text driving.
Finalists are required to upload supporting documents
Once selected, finalists will be required to send proof of enrollment in any public or private high school in Michigan, for example, their student ID or transcript.
Applicants give rights to Michigan Auto Law
By participating in the contest, applicants grant exclusive and perpetual rights to Michigan Auto Law to use, modify, and publish their content.
Winners participate in interviews
Winners are expected to participate in interviews organized by Michigan Auto Law to promote the scholarship and talk more about their submissions.