KASF Midwestern Regional Chapter Scholarships
6/30/2023
Submission Deadline
Explore Similar Scholarships
Demographic:
Grade Level:
The Korean American Scholarship Foundation is a nonprofit organization whose aim is to assist Korean American students with their education and to nurture pride in the Korean cultural heritage. The Midwestern Regional Chapter is offering scholarships with values ranging from $500 to $5,000.
To apply for this scholarship, candidates need to have a Korean heritage (parents, grandparents, or great-grandparents) or be adopted from Korea. Students who are not Korean are only eligible to apply if they are descendants of the Korean War American veterans.
Students, who wish to apply, must be enrolled full-time in schools in the Midwestern region, which is composed of the states of Michigan, Illinois, Indiana, Iowa, Minnesota, Ohio, South Dakota, Missouri, and Wisconsin.
Key Information of KASF Midwestern Regional Chapter Scholarships
Study Details
Country of Study
United States
Scholarship Details
Intended Level of Study
Undergraduate
Postgraduate
KASF Midwestern Regional Chapter Scholarships Timeline
April 2023
Application Opening Date
Applications open on April 1.
June 2023
Submission Deadline
The submission deadline is on June 30.
August 2023
Awards Announcement Date
Winners are announced in August.
Scholarship Eligibility
To be eligible to apply, applicants must meet the following criteria.
Eligible Grade: High School Senior – Graduate
Maximum Age: Any
Required GPA: 3
Geographic Eligibility: Illinois, Indiana, Iowa, Michigan, Minnesota, Missouri, North Dakota, Ohio, South Dakota, Wisconsin
Gender: Any
Race/Ethnicity: Korean American
Application Requirements
Here's what you need to submits besides your application.
Recommendation letters
Essay
Grade transcript
Financial Information
How to ace the KASF Midwestern Regional Chapter Scholarships
1
Do community service
Take part in community service projects. Demonstrate your role and the impact you made on your community and/ or school. Such experience is of added value in your CV and this application.
2
Mind your grades
You need a cumulative GPA of at least 3.0 to be eligible for this scholarship. So keep your grades up.
3
Demonstrate financial need
Most categories of this scholarship require proof of the financial need to consider the student eligible.
4
Focus on your talents
For high school seniors, who still don't have an acceptance letter, the criteria will be special talents and achievements. Convince the judges why you are a good fit for this program.
How the KASF Midwestern Regional Chapter Scholarships is Judged
Students are judged based on an essay, financial need, scholastic achievement, and recommendations. Extracurricular activities and volunteer work are also important for selection.
Why We Love the KASF Midwestern Regional Chapter Scholarships
Different categories
Students only compete with other students from the same level.
Renewable scholarship
You can renew your scholarship for other academic years.
Many recipients
There are many recipients of the scholarship each year.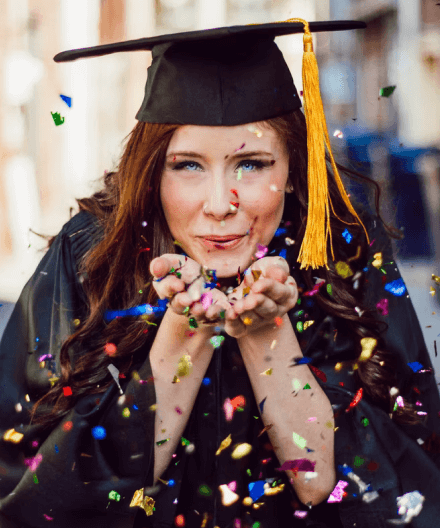 5 Facts About KASF Midwestern Regional Chapter Scholarships
Divided into regions
The KASF divides its scholarships into seven regions.
Founded in 1969
They have been assisting Korean descendants for over 50 years.
Any major
Students from all majors are eligible to be accepted for the scholarship.
U.S. residents
Applicants must be current or future American residents.
Current non-students
Those who are still not students but have an acceptance or commitment letter are also eligible to apply.