Ohio News Media Foundation Minority Scholarship
5/23/2023
Submission Deadline
Explore Similar Scholarships
The Ohio Newspaper Association formally merged the operations of two loosely-knit groups of publishers, The Buckeye Press Association for weekly newspapers and The Associated Ohio Dailies, which had operated since the late 1800s. The foundation later changed its name to the Ohio News Media Association. Since the group was founded in 1976 by its members, it has provided the Ohio News Media Foundation Minority Scholarship program to students majoring in newspaper-related programs.
The foundation is a nonprofit organization that promotes the highest levels of professionalism and competence in all facets of journalism and newspaper printing. It is run for charitable, scientific, literary, and educational objectives. These objectives are pursued through research, educational initiatives, and programs.
The ONM Foundation annually grants a $750- scholarship to a high school senior and/or college student majoring in newspaper-related programs. This is in keeping with the foundation's mission to achieve the highest standards of excellence and professionalism in all areas of journalism and newspaper publishing. The foundation receives funding for the scholarship program through several activities and donations.
Key Information of Ohio News Media Foundation Minority Scholarship
Study Details
Area of Study
Communications
Journalism
Marketing
Country of Study
United States
Scholarship Details
Intended Level of Study
Undergraduate
Ohio News Media Foundation Minority Scholarship Timeline
August 2022
Applications Opening Date
Applications open in August.
May 2023
Submission Deadline
The submission deadline is on May 23.
Scholarship Eligibility
To be eligible to apply, applicants must meet the following criteria.
Eligible Grade: High School Senior
Maximum Age: Any
Required GPA: 2.5
Geographic Eligibility: Ohio
Gender: Any
Race/Ethnicity: Alaskan Native, Black, Hispanic, Native American
Application Requirements
Here's what you need to submits besides your application.
Essay
Grade transcript
Recommendation letters
How to ace the Ohio News Media Foundation Minority Scholarship
1
Examine your résumé and application documents
Although you're probably sick of hearing this, a weak application will almost certainly result in your disqualification. Make sure that all application documents are submitted in line with their standards and that your application is free of careless mistakes such as typos, spelling mistakes, or grammatical problems.
2
Take full advantage of your recommendations
Nothing is worse than a bad recommendation letter, therefore it might have a huge impact on your application. Make sure the letters of recommendation you provide highlight your commitment, interest, and long-term career goals.
3
Infuse your writing with style and clarity
Clear, effective writing is the foundation of communications and media personnel. Make certain that your piece is both logically solid and substantive, as well as engaging and entertaining. You should be able to explain the issue appealingly and immediately hook the reader.
4
Your essay should make an impression
The key to writing an effective essay is to be detailed and reflective. Be mindful of your
audience, use the essay topic as a guide, and utilize specific details like "who," "what," "where," and "when" to make your experience come to life. Even the smallest experience can have a profound impact.
How the Ohio News Media Foundation Minority Scholarship is Judged
Candidates are assessed based on their academic prowess, application materials, essay quality, diversity and inclusiveness, athletic prowess, and financial necessity. Applicants are also expected to have a minimum GPA of 2.5 and be aiming to major in a field relevant to the newspaper industry at an accredited college or university within the United States for the coming academic year.
Why We Love the Ohio News Media Foundation Minority Scholarship
Only high school students are eligible
Applicants must be high school seniors in Ohio planning to major in newspaper-related programs. All qualifying high school seniors receive equal opportunity and consideration under the program.
Aids in easing financial stress
The Ohio News Media Foundation Minority Scholarship has been offering opportunities for underprivileged students to receive scholarships. This is to ensure they can continue on their path to success.
The program supports minority groups
You must be American Indian or an Alaska Native, black, non-Hispanic, Asian or Pacific Islander, or Hispanic or Latino to qualify. This serves as evidence that the programs' support for minority groups' continued pursuit of their goals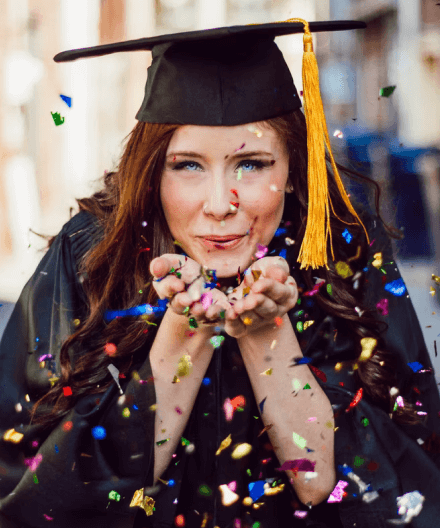 5 Facts about the Ohio News Media Foundation Minority Scholarship
The foundation provides member services
The ONMA manages a comprehensive range of member services, which includes government relations and lobbying, publications, seminars and staff training, legal aid, group insurance, and advertising services.
Only selected majors are eligible
Those interested in applying should be majoring in journalism, advertising, marketing, or communications at an approved college or institution in Ohio.
The foundation operates internationally
The ONM Foundation Minority Scholarship is an international scholarship program with a base in the USA that is offered to students to assist them in continuing their studies.
The institution was established in 1933
The Ohio Newspaper Association, currently known as the Ohio News Media Association, was established in 1933 to formally integrate the operations of two loosely coupled organizations of publishers who banded together to share trade information and jointly sell advertisements.
The foundation's ad billings exceed $5 million
Annual billings for AdOhio are more than $5 million. Small enterprises, huge corporations, and some of Ohio's top advertising firms are among its clients.