ASNT Engineering Undergraduate Scholarship
12/15/2022
Submission Deadline
Explore Similar Scholarships
College Major:
Location:
Grade Level:
The American Society for Nondestructive Testing Inc. (ASNT) is the world's largest technical society for nondestructive testing (NDT) professionals. ASNT promotes the discipline of NDT as a profession and facilitates NDT research and technology applications. The ASNT Undergraduate Scholarship encourages engineering students to take up NDT/NDE as their specialization.
Applicants must be undergraduate students enrolled in colleges and universities in the U.S. with recognized engineering department programs. Candidates must show their anticipated graduation date which should be later than when the award funds are to be distributed. Successful candidates are students who show an active interest in the field of nondestructive testing and evaluation.
Applicants must outline their program of study and attach official school transcripts showing all completed coursework. Candidates must submit three individual letters of recommendation and an original essay describing how they envision the role of NDT/NDE in their career. Up to three recipients will be awarded $3,000, each.
Key Information of ASNT Engineering Undergraduate Scholarship
Study Details
Area of Study
Engineering
Country of Study
United States
Scholarship Details
Intended Level of Study
Undergraduate
ASNT Engineering Undergraduate Scholarship Timeline
August 2022
Application Opening Date
Applications open on August 1.
December 2022
Submission Deadline
The submission deadline is on December 15.
July 2023
Awards Announcement Date
Winners are announced in July 2023.
Scholarship Eligibility
To be eligible to apply, applicants must meet the following criteria.
Eligible Grade: High School Graduate – Undergraduate
Maximum Age: Any
Required GPA: Any
Geographic Eligibility: Ohio, United States
Gender: Any
Race/Ethnicity: Any
Application Requirements
Here's what you need to submits besides your application.
Essay
Recommendation letters
Grade transcript
Faculty endorsement
How to ace the ASNT Engineering Undergraduate Scholarship
1
Highlight your interest in nondestructive testing
To increase your chances, describe why you think nondestructive testing and evaluation are important. You can quote studies, and statistics, along with your personal opinion as to why you would like to study NDT/NDE.
2
Reach out to professionals in the field
By reaching out to professionals in the field of NDE/NDT, you will be exposed to career opportunities in the area. Such people can also help you select your coursework, define career goals, and even recommend you for the award.
3
Take up internship opportunities
Internship opportunities are a great way to expose yourself to the practical aspects of NDT/NDE. This will help you to properly articulate how you envision your career. Prior work experience is also a good demonstration of your interest in the field and will increase your chances of an award.
4
Reach out to a faculty member
A faculty member will assist you in accurately describing your course of study and outlining the various aspects of your coursework. A faculty member, who knows you personally, will also be in a better position to write a strong recommendation.
How the ASNT Engineering Undergraduate Scholarship is Judged
The Financial Awards Committee selects up to three students every year based on their academic performance as shown by their transcripts. The committee evaluates the essay based on the applicant's clarity and intelligibility. Applicants are also assessed based on their potential contribution to NDT, the letters of recommendation from faculty, and overall impression.
Why We Love the ASNT Engineering Undergraduate Scholarship
Students get mentorship opportunities
By interacting with faculty members and professionals in NDE/NDT during the application process, students build relationships that have the potential to become great mentorship opportunities.
Students improve their writing ability
While writing the essay, students develop their skills in writing clearly, intelligibly, and convincingly.
Exposure to the nondestructive testing field
During the application process, students are challenged to acquire as much information as possible on the area of NDE/NDT to increase their chances of an award which leads to greater exposure to the field.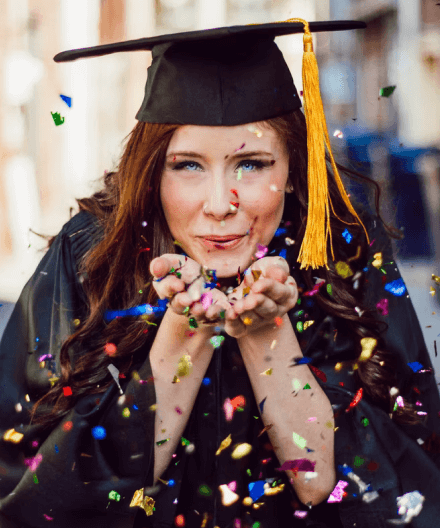 5 Facts About American Society for Nondestructive Testing
The ASNT was founded in 1941
The society was originally founded in 1941 under the name of The American Industrial Radium and X-Ray Society.
The ASNT has over 13,000 members
The society membership represents a wide cross-section of NDT practitioners in over 80 chartered local sections in more than 12 countries.
ASNT publishes a journal on nondestructive evaluation
"Research in Nondestructive Evaluation" (RNDE) has published peer-reviewed papers since 1989 to advance state-of-the-art NDE and structural health monitoring (SHM).
Established the world-recognized definitive NDT reference work
ASNT's "NDT Handbook", which began in 1944, serves as the definitive treatment of NDT technology.
The world leader in organizing NDT meetings
The society organizes an annual conference, a research symposium, and numerous topical conferences that attract thousands of participants every year.