Media Fellows Scholarships
7/15/2023
Submission Deadline
Explore Similar Scholarships
Location:
Grade Level:
The Media Fellows Scholarships connect meritorious young people with major media companies and high-ranking executives who have thriving careers in media. Founded in 2010 by Robin Roberts, the Washington Media Scholars Foundation has assisted hundreds of undergraduates to fulfill their academic goals. The foundation provides academic scholarships to students who wish to grow careers in media and advertising.
The Media Fellows Scholarships offers $1,000 to exceptional students. The scholarship is for students currently enrolled in a college or a university pursuing a course related to public policy and advertising. These courses include advertising, strategic media, communication, marketing, and political science, among other business-related majors.
Junior and senior students are highly encouraged to apply for this scholarship. The Washington Media Scholars Foundation has helped students attain their career goals. The scholarship program has also helped foster the development of professional connections.
Key Information of Media Fellows Scholarships
Study Details
Area of Study
Advertising
Business
Communications
Marketing
Political Science
Strategic Media
Country of Study
United States
Scholarship Details
Intended Level of Study
Undergraduate
Media Fellows Scholarships Timeline
January 2023
Application Opening Date
Applications open on January 3.
July 2023
Submission Deadline
The submission deadline is on July 15.
Scholarship Eligibility
To be eligible to apply, applicants must meet the following criteria.
Eligible Grade: College Sophomore – College Senior
Maximum Age: Any
Required GPA: Any
Geographic Eligibility: United States
Gender: Any
Race/Ethnicity: Any
Application Requirements
Here's what you need to submits besides your application.
Essay
Recommendation letters
Financial Information
Present Work Experiences
How to ace the Media Fellows Scholarships
1
Submit a compelling recommendation
Have your referees write you a good recommendation letter that speaks highly of you. Additionally, a good recommendation letter should be signed and on letterhead and it should be from an academic advisor, professor, mentor, or previous employer.
2
Review your résumé
Your résumé should be well drafted and should include your educational and work experience details. It should be proofread to eliminate any grammatical errors and fine-tuned to bring out the best you have to offer.
3
Highlight your desire to be in the industry
Ensure to highlight your insatiable desire to be in the media or advertising field. Highlight your career goals and ensure that they align with those of the foundation.
4
Review your essay
Nothing sells you short like an essay with errors and inadequate insights on the subject matter. Ensure that your essay has no grammatical errors and that your thoughts are well laid out to give heaviness to what you have written.
How the Media Fellows Scholarships is Judged
Applicants are judged based on the quality of the essay and the credibility of their recommendation letters. Well-written essays have few mistakes and communicate effectively to the selecting panel. Compelling recommendations from credible sources help to strengthen the applicant's submission.
Why We Love the Media Fellows Scholarships
You can study anywhere
The scholarship requirements allow students to study in any school in the US. Recipients are given the privilege to be enrolled in a school of their choice.
You join a powerful association
People in the media and advertising field make a significant difference in the world. Through the scholarship, you get the chance to meet and network with major media companies.
Less restrictive
The scholarship program is quite lenient in the eligibility criteria. It is open to all genders, ages, ethnicity, and students with any GPA can apply.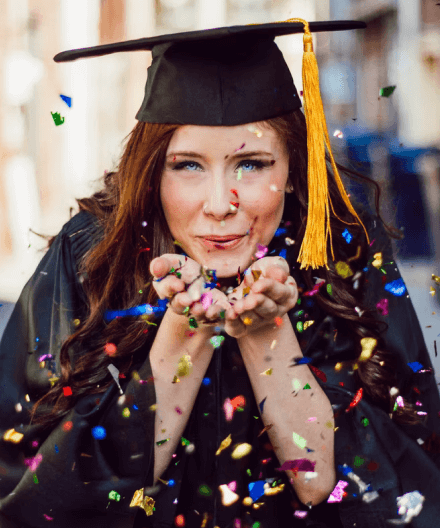 5 Facts Washington Media Scholars Foundation
Over $2.7 million in scholarships
The Washington Media Scholars Foundation has sponsored students with over $2.7 million in scholarships in support of their educational endeavors.
The foundation coordinates two initiatives
The Washington Media Scholars Foundation organizes and coordinates the Media Scholars and Media Fellows initiatives that create opportunities for college students pursuing studies related to media.
Supported over 700 students
The non-partisan Washington Media Scholars Foundation has issued over 700 students from different colleges and universities in the US with student support and scholarships.
One time only award
The award is a one-time-only award and previous recipients are not eligible to reapply for additional or continued funding.
A phone interview may be conducted
The scholarship selection committee may conduct a brief phone interview to judge the applicants.