E.B Miller Memorial Scholarship
$20,000–$60,000
Award Amount
4/15/2023
Submission Deadline
Explore Similar Scholarships
College Major:
Location:
Grade Level:
The E.B. Miller Memorial Scholarship targets bright students who need financial aid to pursue a forest resource education. Any Ohio high school graduate enrolled at an approved university, college, junior college, or technical university offering a forest education course is eligible for the scholarship.
The size and number of grant awards each year depend on the return on investments from previous years. Students are eligible to win multiple years but only if they reapply for the scholarship each year. The program awards multiple grants worth between $20,000 and $60,000 annually.
The Ohio Forestry Association Foundation (OFAF) funds the scholarship in memory of E.B. Miller, a sawmill owner and long-term promoter of Ohio's forest industry. Thus, it's important to note that the scholarship's primary objective is to offer monetary assistance toward forest resource education to exceptional individuals.
Key Information of E.B Miller Memorial Scholarship
Study Details
Country of Study
United States
Scholarship Details
Intended Level of Study
Undergraduate
Vocational/Technical School
Award Amount
$20,000–$60,000
E.B Miller Memorial Scholarship Timeline
August 2022
Application Opening Date
Applications open on August 1.
April 2023
Submission Deadline
The submission deadline is on April 15.
Scholarship Eligibility
To be eligible to apply, applicants must meet the following criteria.
Eligible Grade: High School Graduate – Undergraduate
Maximum Age: Any
Required GPA: Any
Geographic Eligibility: Ohio
Gender: Any
Race/Ethnicity: Any
Application Requirements
Here's what you need to submits besides your application.
Present Work Experiences
Short Answers
Standardized Test Scores
How to ace the E.B Miller Memorial Scholarship
1
Provide detailed presentation of your work experience
Share a detailed presentation of your work experience as part of your application. You should use the resume format to include contact details, education, employment, internships, and community service.
2
Share your official grade transcripts
The program needs proof of your academic achievements, as evident from your test scores for high school graduates. College students must also provide evidence of satisfactory education advancement through up-to-date transcripts.
3
Submit a well-written and riveting answers
Ensure your answers are well-written and riveting and detail important information about you, such as your career aspirations, reasons for choosing a career in forestry or forest sciences, highlights of your extracurricular activities, and community initiatives.
4
Ensure your application is complete before submission
Once you've completed filling in your application form, have someone like a teacher or career counselor review it in detail to ensure it's complete and correctly done. Such minor anomalies can prevent you from acing this scholarship.
How the E.B Miller Memorial Scholarship is Judged
Selection is on merit, focusing on your completed application form, test scores, essay, and work experience.
Why We Love the E.B Miller Memorial Scholarship
Funds are not limited to tuition
As a recipient, you can use your grant to pay for books, housing, laboratory, meals, and general fees besides the tuition.
Any U.S. citizen is eligible
If you're a U.S. citizen, you're eligible for this scholarship regardless of race and gender as long as you're resident in Ohio.
Values the importance of higher education
The program encourages high school students to pursue undergraduate degree programs in forestry and forest sciences, allowing access to higher education and creating many job opportunities and career development.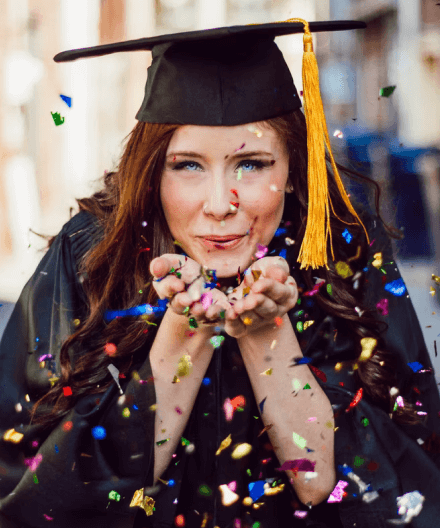 5 Facts About E.B Miller Memorial Scholarship
Only Ohio residents are eligible
Applicants must be residents of Ohio.
Only Ohio post-secondary institutions are eligible
Applicants must be enrolled or intend to enroll at accredited post-secondary institutions in Ohio.
It's a renewable scholarship
The program issues a minimum of one scholarship each year. Recipients can reapply every year for renewal.
Aims to increase the pool of talent
The scholarship's primary objectives are to assist qualified students with resources in accessing forest resource education.
OFAF funds the scholarship each year
OFAF funds the scholarship in memory of E.B. Miller, a sawmill owner and long-term supporter of Ohio's forest industry.