Rockefeller State Wildlife Scholarship
$2,000–$3,000
Award Amount
7/1/2023
Submission Deadline
Explore Similar Scholarships
College Major:
Location:
Grade Level:
The Louisiana Office of Student Financial Assistance (LOSFA) aims to assist Louisiana students to access college by promoting and providing equal college access. LOSFA is a program of the Louisiana Board of Regents and it administers the state's scholarship and grant programs. The Rockefeller State Wildlife Scholarship is one of the scholarships administered by LOSFA, targeted at students majoring in forestry, wildlife, or marine science.
Applicants must be U.S citizens or nationals, or eligible non-citizens and be registered with Selective Service if required. Applicants must also be Louisiana residents for at least one year before July 1 of the scholarship award year. Applicants will be required to complete and submit documentary evidence as required by the Louisiana Office of Student Financial Assistance.
Eligible undergraduate or graduate students must be enrolled full-time in a Louisiana public college or university majoring in forestry, wildlife, or marine science with the intent of obtaining a degree in that field. Undergraduate students must have at least 60 hours of college credit and have at least a minimum GPA of 2.5, while graduate students must have a minimum GPA of 3.0. Successful undergraduate students receive $2,000, while graduate students receive $3,000.
Key Information of Rockefeller State Wildlife Scholarship
Study Details
Area of Study
Forestry
Marine Biology
Wildlife Science
Country of Study
United States
Scholarship Details
Intended Level of Study
Undergraduate
Postgraduate
Award Amount
$2,000–$3,000
Rockefeller State Wildlife Scholarship Timeline
September 2022
Application Opening Date
Applications open on September 1.
July 2023
Submission Deadline
The submission deadline is on July 1.
Scholarship Eligibility
To be eligible to apply, applicants must meet the following criteria.
Eligible Grade: Undergraduate – Postgraduate
Maximum Age: Any
Required GPA: 2.5
Geographic Eligibility: Louisiana
Gender: Any
Race/Ethnicity: Any
Application Requirements
Here's what you need to submits besides your application.
Financial Information
Grade transcript
Standardized Test Scores
Short Answers
School Verification
How to ace the Rockefeller State Wildlife Scholarship
1
Start the application process early
You should start the application process as soon as possible. This will allow you enough time to acquire all necessary documents and complete all forms. Have everything organized and planned to avoid any last-minute complications. Also, judges will have more time to follow up on you.
2
Keep your grades up
This scholarship program is very competitive with only two winners. Undergraduate students need a minimum GPA of 2.5 and graduates need a minimum of 3.0 or higher to have better chances of winning. So work hard on keeping your grades up and maintaining your GPA. Grades will be an indicator of how dedicated and serious you are.
3
Fill out your application truthfully
In order to secure an award and to remain eligible for renewal, do not include any inaccurate or dishonest information. Make sure you provide supporting documentation where necessary.
4
Reach out to a professional
Reaching out to a professional in the fields of forestry, wildlife or marine science will help you to select your program, and courses, and even chart a career path.
How the Rockefeller State Wildlife Scholarship is Judged
Eligible applicants will be judged based on their academic performance as proved by their academic transcripts and college credit hours.
Why We Love the Rockefeller State Wildlife Scholarship
Applicants determine their career path in advance
Since the Scholarship is restricted to degrees in three areas, applicants get to determine and focus on their career objectives before joining university.
Recipients learn to be committed
The scholarship requires recipients to maintain full-time enrolment status and a high GPA to be eligible for renewal. This teaches applicants to remain committed to their program and maintain high academic standards.
Recipients receive mentorship opportunities
Recipients of the scholarship gain access to LOSFA's wide range of mentorship and professional development opportunities.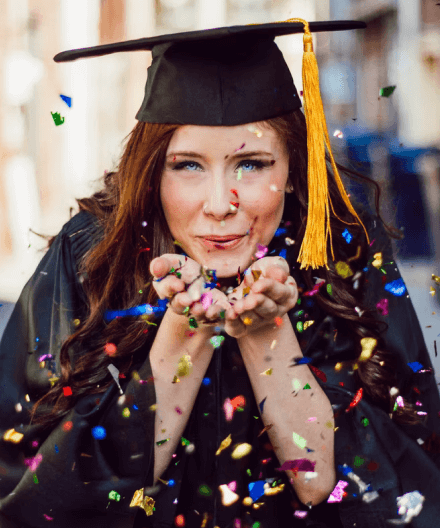 5 Facts About the Louisiana Office of Student Financial Assistance
Extensive efforts to reach students and parents
LOSFA provides essential information to students regarding financial aid, scholarships, and other college access resources through social media, a magazine, text messages, and outreach activities.
LOSFA runs a mentoring program for students
LOSFA runs Aspire to Inspire (A2I), a comprehensive mentoring program that targets 6th through 12th-grade students needing additional support in and out of the classroom.
LOSFA empowers students to be leaders
The LOSFA Trailblazer Leadership Program provides financial aid and college access training with the added benefit of leadership and mentorship skills training for 9th through 12th-grade students.
LOSFA helps students become financially literate
The Financial Literacy Program is a customized program that helps postsecondary students borrow loans responsibly and avoid student loan default.
LOSFA mentors students to grow professionally
LOSFA runs a professional development program and offers specialized learning opportunities to increase student achievement, and college and career readiness.