The OHLA Education & Training Fund
2/19/2023
Submission Deadline
Explore Similar Scholarships
College Major:
Location:
The Ohio Hotel & Lodging Association (OHLA) Education & Training Fund provides financial support to help employees of the hospital industry continue their education and further their careers in Ohio.
Applicants are required to have been employees of good standing for no less than 90 days. Full-time employees must have a minimum of 32 hours per week, whereas part-time employees only need 20 hours per week. Applicants' courses and seminars must also be specific to the hospitality industry and the applicant's current job or career goal. This scholarship award is designed for a single course or seminar and not an entire program.
The application process involves submitting an application form, an essay, a recommendation form from your General Manager, and official information on your course/seminar and its cost.
Key Information of The OHLA Education & Training Fund
Study Details
Area of Study
Hospitality
Country of Study
United States
Scholarship Details
Intended Level of Study
Undergraduate
Vocational/Technical School
The OHLA Education & Training Fund Timeline
November 2022
Applications Opening Date
Applications open on November 12.
February 2023
Submission Deadline
The submission deadline is on February 19.
Scholarship Eligibility
To be eligible to apply, applicants must meet the following criteria.
Eligible Grade: All
Maximum Age: Any
Required GPA: Any
Geographic Eligibility: Ohio
Gender: Any
Race/Ethnicity: Any
Application Requirements
Here's what you need to submits besides your application.
Essay
Recommendation letters
How to ace the The OHLA Education & Training Fund
1
Start the application process early
You should start the application process as soon as possible. This will allow you enough time to acquire all necessary documents, contact your referees or recommenders, complete all forms and work on your essay. Have everything organized and planned to avoid any last-minute complications.
2
Essay objective and review
Your essay is your voice and the complete picture of your character, ambitions, and abilities. Make it concise and interesting – let it capture your pursuit of your course of study. Tell the judges your story and what you hope to achieve. Stay focused and get a second or third eye review from your mentor or instructor.
3
Demonstrate your strength as an employee
In your essay and application highlight your work performance and skills as an employee. Get your supervisor's opinion and evaluation of your work. This will show the judges why you are a good candidate and let them understand how furthering your education would benefit your career.
4
Review your application
Before submitting your application, make sure to check for grammatical errors, incorrect information, and all required documents. Applications are to be submitted online or physically to the OHLA offices and the Education Trust Fund committee.
How the The OHLA Education & Training Fund is Judged
Applications are judged based on the strength of the applicant's application. There is a maximum of $1,000 per member organization/company within 12 months.
Why We Love the The OHLA Education & Training Fund
Supports professional development
The scholarship is aimed at ensuring current employees in the hospital get better at their jobs and have the required skills and knowledge to advance in their careers and contribute to the company they work for.
Not limited to a degree
The Education & Training Fund does not only support employees seeking a college or university degree or a technical school certificate, but also employees seeking to attend seminars, webinars, and training that would benefit them and the member company.
Professional community
The OHLA Emerging Professionals helps young professionals in the hospitality industry by giving them access to resources, networking, and other career development opportunities.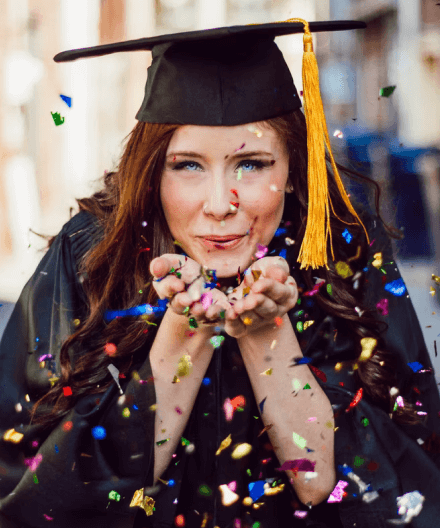 5 Facts About the Ohio Hotel & Lodging Association
Founded in 1893
With over 125 years since its founding, the Ohio Hotel & Lodging Association is one of the oldest hotel associations in America.
Originally Ohio State Hotel Association
It was originally the Ohio State Hotel Association, before changing to the Ohio Hotel Association in 1917, then in 1923 to the Ohio Hotels Association, and to the Ohio Hotel & Motel Association in 1964 after it merged with the Ohio Motel Association – it adopted its current name in 1998.
Lodging councils
The OHLA oversees lodging councils across Akron, Canton, Cincinnati, Cleveland, Columbus, Dayton, Northwest Ohio, Mahoning Valley, and Southwest Ohio
The OHLA are advocates
The OHLA serves as the voice of the hospitality business, campaigning and opposing legislation on state and local levels that would impact the industry.
OHLA courses
Since 1928, the OHLA has worked with various universities with hospitality programs by providing its expertise to create hotel courses that are relevant to the industry.