Boren Scholarship
$8,000–$25,000
Award Amount
2/2/2023
Submission Deadline
Explore Similar Scholarships
Location:
Grade Level:
The Boren Scholarship supports U.S. citizens who study abroad during their undergraduate degrees. The winner of the scholarship is awarded up to $25,000 in financial support, which goes towards tuition fees, living expenses, VISA, airfares, and any other additional costs. The award is granted to an individual that includes a Boren-recognized language in their studies and is completing their academic studies abroad.
Applicants must be majoring in one of the fields of study listed. Applicants must provide an essay that outlines one's language plans with the Boren associated language and one's career plans following graduation. Applicants must provide their academic transcripts from their current educational institution and a self-assessment in their additional language of study.
Applications for the scholarship must include two letters of recommendation, and it is encouraged to include a Language Evaluation from a recent instructor. The award winner will be granted funds based on the length of their overseas studies, with a 25 to 52 weeks program being granted a maximum of $25,000. One can apply for the scholarship each year they are studying as long as they meet the eligibility requirements.
Key Information of Boren Scholarship
Study Details
Area of Study
Agriculture
Anthropology
Archaeology
Astronomy
Biology
Business
Chemistry
Computer Science
Criminal Justice
Cybersecurity
Economics
Engineering
Environmental Science
Food Science
Foreign Language
Geography
Geology
Health Science
History
Information sciences
International Relations
Law
Linguistic Arts
Mathematics
Medical Science
Military Science
Nursing
Physics
Political Science
Psychology
Public Administration
Science
Social Work
Sociology
Technology
Scholarship Details
Intended Level of Study
Undergraduate
Award Amount
$8,000–$25,000
Boren Scholarship Timeline
August 15, 2022
Application Open Date
Applications for the scholarship open in mid-August; visit the scholarship website for further details on how to apply.
February 2, 2023
Application Deadline
Applications for the scholarship close in February; ensure all required fields are completed before applying.
Scholarship Eligibility
To be eligible to apply, applicants must meet the following criteria.
Eligible Grade: Undergraduate
Maximum Age: Any
Required GPA: Any
Geographic Eligibility: United States
Gender: Any
Race/Ethnicity: Any
Application Requirements
Here's what you need to submits besides your application.
How to ace the Boren Scholarship
1
Outline your career goals and desired outcomes
You have to submit two essays on your career plans and language plans, including the desired results you wish to receive upon completing your overseas studies. Clearly detail where you would like to work in the future and how you intend to get there; providing this critical information helps the judging body understand your desired outcomes.
2
Provide evidence of your language studies
You must show the importance of language studies within your application. Most of your major must comprise the respective language studies and offer an immersive relationship between yourself and the language you are studying. Provide a self language self-assessment and a language assessment conducted by a former lecturer.
3
List your study abroad program and budget
You must identify the academic program you will be studying and outline a detailed list of expenses included in your overseas studies. We suggest finding as much information on travel, living, and program expenses, including any additional financial needs required during your overseas studies.
4
Include recommenders who know you well
You need to submit a minimum of two letters of recommendation with your applications with the option to submit a third letter. Ensure the people you choose as your references know you personally and understand your proposed program and desired career path.
How the Boren Scholarship is Judged
Applicants must provide a clear and compelling argument on why the country, language, and program of study are relevant to their career path. Applicants must commit to at least one year of work in the federal government after graduation. Applicants must possess the appropriate academic preparation, cultural adaptability, flexibility, and maturity to succeed in abroad studies. Applicants must demonstrate dedication to the language of research and provide a detailed study plan in the country and language they wish to study.
Why We Love the Boren Scholarship
Applicants can apply to other scholarships
Applicants must provide up to five other scholarships they are applying for to support them in their studies. Students are urged to apply to other scholarships when applying for the Boren Scholarship.
R.O.T.C. participants are given special consideration
R.O.T.C. cadets or midshipmen are moved to a special selection panel. It is essential to list this information to assist you in your application.
Overseas experience can benefit your application
Applicants can list up to three non-U.S. where they have lived, traveled, or studied. It is best to choose experiences relevant to Boren-funded overseas studies.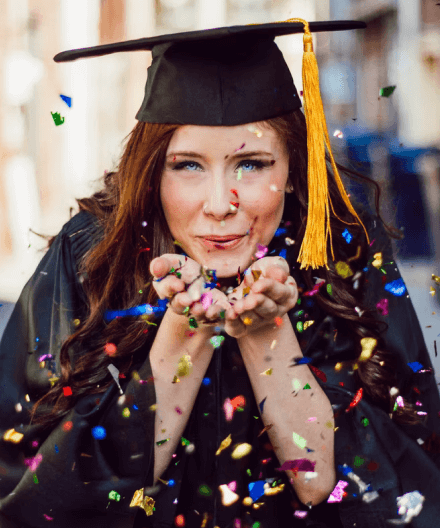 5 Facts About Boren
Boren shows the top countries studied in
Annually Boren updates and provides information on the most studied countries and languages by winners of the Boren Awards.
Boren provides essays to the public
Boren regularly posts essays about National Security, Methodologies, and Public service written by Boren associates.
Boren provides the African Flagship Language Initiative
The African Flagship Language Initiative offers Boren Scholars and Fellows the opportunity for intensive language study through domestic and overseas language programs in French, Swahili, Akan/Twi, Wolof, and Zulu.
Boren offers the Indonesian Flagship Language Initiative
The Indonesian Flagship Language Initiative offers Boren Scholars and Fellows the opportunity for intensive language study in the Indonesian language (Bahasa Indonesia) through domestic and overseas programs.
Boren provides the Turkish Flagship Language Initiative
The Turkish Flagship Language Initiative offers Boren Scholars and Fellows the opportunity for intensive language study in the Turkish language through domestic and overseas programs.