Beinecke Scholarship Program
$4,000–$34,000
Award Amount
2/16/2023
Submission Deadline
Explore Similar Scholarships
College Major:
Location:
Grade Level:
The Beinecke Scholarship Program seeks to enable and encourage highly motivated students to pursue opportunities available to them and to be courageous in picking a graduate course of study in the arts, humanities, and social sciences.
The program awards each Beinecke Scholar a total of $34,000 in support of his or her graduate education to offset the costs associated with the graduate application process and to pay for travel expenses directly related to the start of graduate school.
Participation in the scholarship program is simply by nomination by invited colleges. But such a student must show certain exceptional qualities such as superior intellectual ability and scholastic achievements. Approximately 16 scholarships are awarded yearly.
Key Information of Beinecke Scholarship Program
Study Details
Area of Study
Arts
Humanities
Social Science
Scholarship Details
Intended Level of Study
Postgraduate
Award Amount
$4,000–$34,000
Beinecke Scholarship Program Timeline
January 13, 2023
Application Open Date
Application opens for submission of entries
February 16, 2023
Submission Deadline
Application closes for submission of entries on this date
June 15, 2023
Award Announcement Date
The scholarship winner will be announced on this date.
Scholarship Eligibility
To be eligible to apply, applicants must meet the following criteria.
Eligible Grade: College Junior
Maximum Age: Any
Required GPA: Any
Geographic Eligibility: United States
Gender: Any
Race/Ethnicity: Any
Application Requirements
Here's what you need to submits besides your application.
Recommendation letters
Faculty endorsement
Portfolio
How to ace the Beinecke Scholarship Program
1
Submit a detailed statement of motivation
Submit a statement of no less than 1,000 words devoted to describing your research or creative interests for graduate study and career aspirations beyond these studies. Include in your report a discussion of your most relevant academic, extracurricular, professional, and personal experiences that have shaped or influenced your interest.
2
Ensure all required recommendation letters are submitted
Submit three letters of recommendation from faculty members that will assess your intellectual curiosity, character, and potential for advanced graduate study. A letter from your dean or administrative officer summarizing the reasons for your submission should also be submitted.
3
Show your uniqueness – intellectually and personally
Have a demonstrated superior standard of scholastic achievement, intellectual ability, and personal promise during your undergraduate career. Also, have a plan to enter a research-focused master's or doctoral program in the humanities, arts, or social sciences.
4
Submit financial aid datasheet to awarding body
If nominated by your school, ensure to email a copy of the financial aid datasheet to the Beinecke scholarship director by the stipulated deadline.
How the Beinecke Scholarship Program is Judged
The scholarship awarding criteria is based on the quality of Recommendation letters, Faculty endorsement, statement of motivation, and portfolio submitted.
Why We Love the Beinecke Scholarship Program
The scholarship award can be postponed
Scholars who receive Ford, NSF, Gates, Rhodes, or similar scholarships are permitted to postpone receipt of the Beinecke award until the scholar has completed those programs. However, scholars are still expected to utilize Beinecke funding within the five years following graduation.
The scholarship funding can be deferred for a year
Scholars who are unable to gain admission into graduate school may petition the Program Director for permission to defer funding for an additional year.
Scholars may take a year's leave
Following graduation, scholars may take a one-year leave of absence immediately but are expected to enter graduate school and begin receipt of Beinecke funding in the following year.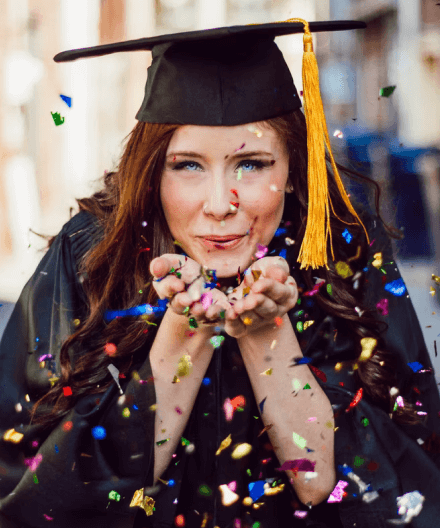 5 Facts About the Beinecke Scholarship Program
Been in operation for over five decades
The Board of Directors of The Sperry and Hutchinson Company established the Beinecke Scholarship Program in 1971 to honor Edwin, Frederick, and Walter Beinecke.
Offers an opportunity for students to excel
The scholarship board established an endowment to provide substantial scholarships for the graduate education of young men and women of exceptional promise.
More than 680 students have benefited
Since 1975, the program has selected 680 college juniors from more than 110 undergraduate institutions for support during graduate study at any accredited university.
There's a library of books and manuscripts
The Beinecke Rare Book and Manuscript Library was established when the brothers donated their collection to Yale University in 1963.
About 135 colleges invited to submit nominations
Approximately 135 colleges and universities are invited each year to nominate a student for a Beinecke Scholarship, and up to 20 new scholarships will be awarded.