Gordon A. Rich Memorial Scholarship
$12,500–$50,000
Award Amount
2/16/2023
Submission Deadline
Explore Similar Scholarships
Location:
Grade Level:
The Gordon A. Rich (GAR) Memorial Foundation was created in honor of Gordon Rich. The foundation sponsors the annual GAR Memorial scholarship. The scholarship sponsors excellent high school seniors with financial need who are joining full-time undergraduate programs.
The scholarship awards $12,500 to seven students annually. The award can be renewed for three years, making the full award $50,000. It is open to students in the top 20 percentile with a minimum GPA of 3.5.
Applicants must be offspring of employees in the financial services industry. Applicants are required to submit a recommendation letter, official transcripts, and standardized SAT I or ACT scores. An essay and proof of financial need should also be submitted.
Key Information of Gordon A. Rich Memorial Scholarship
Study Details
Country of Study
United States
Scholarship Details
Intended Level of Study
Undergraduate
Award Amount
$12,500–$50,000
Gordon A. Rich Memorial Scholarship Timeline
September 15, 2022
Application Open Date
The application opens in mid September.
February 16, 2023
Application Deadline
The application should be submitted by mid-February.
February 22, 2023
Recommenders Deadline
Recommenders should submit the letters by 3 pm CT.
April 2023
Announcement of Winners
Winners will be announced in April.
Scholarship Eligibility
To be eligible to apply, applicants must meet the following criteria.
Eligible Grade: High School Senior
Maximum Age: Any
Required GPA: 3.5
Geographic Eligibility: United States
Gender: Any
Race/Ethnicity: Any
Application Requirements
Here's what you need to submits besides your application.
Essay
Grade transcript
Recommendation letters
Standardized Test Scores
How to ace the Gordon A. Rich Memorial Scholarship
1
Gather your documents early
Start gathering your official transcripts. The transcripts should display your name, school name, grades, credit hours, and term for each course. If you attended multiple schools, get the transcripts from each of them. Sit for your ACT or SAT exam before December to have the results ready by the deadline.
2
Review the full list of requirements
For a more comprehensive listing of eligibility criteria and requirements, visit the scholarship website. Familiarize yourself with all that's required of you, including the Master list of companies in the financial services industry.
3
Highlight activities that show your best traits
Make sure you highlight the activities that show your extraordinary skills and abilities. This can be anything from community service to mastering an instrument. Whether you're the master of one or an all-rounded student, let your strengths shine in the essay.
4
Receive feedback on your essay
Getting a second or third opinion on your essay is always a good idea. Ask your friends or parents to point out areas you can improve on. They will also pick up on any typos you may have missed.
How the Gordon A. Rich Memorial Scholarship is Judged
Applications will be judged based on academic merit, leadership qualities, extracurricular activities, demonstrated financial need, and the quality of answers provided in the application form. Incomplete applications and applications submitted after the deadline will not be considered.
Why We Love the Gordon A. Rich Memorial Scholarship
Eight scholarships were awarded in 2022
The foundation awarded eight, instead of the usual 7 students in 2022.
Scholars are eligible for an extra award
GAR scholars are eligible to receive the $5,000 Parkman Prize
The body of GAR scholars is diverse
There is a diversity of interests, majors, ethnicity, accomplishments, and religion in the body of scholars.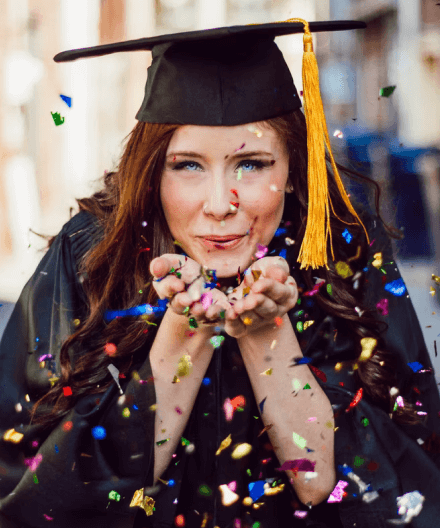 5 Facts About The GAR Memorial Foundation
It awarded $236,000 in 2021
$236,000 went towards supporting GAR scholars in 2021.
It supports 33 students countrywide
33 students in diverse universities receive financial support from GAR.
The scholarship has 60 alumni
The alumni body has grown to 60.
The first GAR graduate was from Harvard
Alex Levin graduated from Harvard in 2007.
Scholarship America administers GAR scholarships
Scholarship America has been entrusted with the role of administering the GAR scholarships.