TOP 5 Student Loan Forgiveness For Teachers
The student loan forgiveness programs for teachers are dedicated to educators who might be struggling with student debt repayment.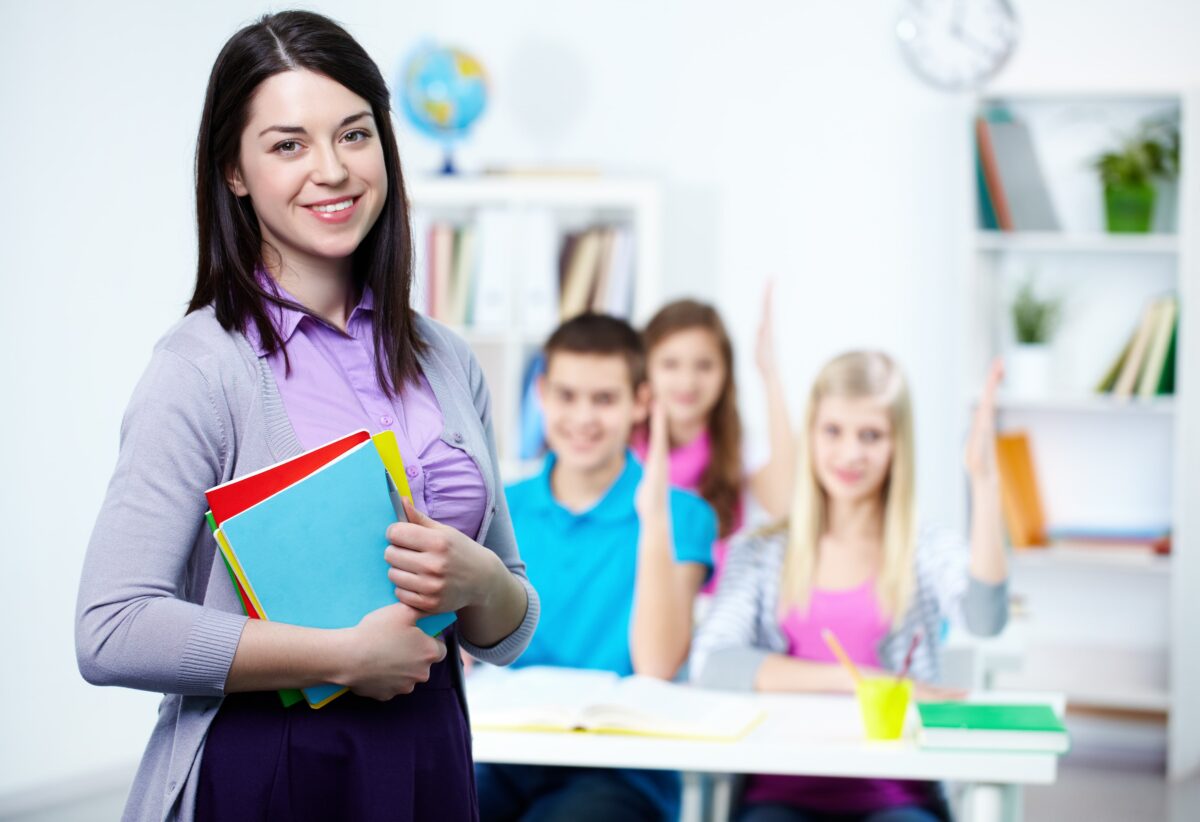 There are a number of student loan forgiveness for teachers administered and supported by federal government aid. These programs exist both at the national and state level, and are specifically designed for teachers. When compared to other professions, teachers have a variety of forgiveness programs to choose from, all of which will assist in making student loan repayments manageable. Teachers can even qualify for more than one of the loan forgiveness programs.

Student Loan Forgiveness for Teachers
A teacher can have a student loan of up to $17,500 forgiven if they meet the qualifying eligibility criteria. Some loan forgiveness programs forgive the whole student loan, while others have limits as to how much can be forgiven. Either way, there are benefits to having your student loan forgiven.
Loan Forgiveness Benefits for Teachers
Student loan forgiveness has the following benefits:

Helps to reduce the financial hardships of low-income households

Teachers are able to focus more on their career and nurturing young minds.

Provides relief to teachers 

Income can be channeled elsewhere such as. starting a new business or towards an offspring's college education.

Debt cancellation helps improve the borrower's mental health.
TOP 5 Loan Forgiveness Programs for Teachers
There are various types of student loan forgiveness programs available for teachers. Consider any one of the following options available.

#1 Public Service Loan Forgiveness Program
This is a government-based program that aims to persuade and encourage students to pursue careers in jobs in the public service sector. After making 120 timely and regular payments, your 10 years' worth of loan is forgiven. The borrower needs to be employed by the government to maintain eligibility.
#2 Teacher Loan Forgiveness Program
The Teacher Loan Forgiveness program is for full-time teachers. The program forgives up to $ 17,500 off your direct loan or FFEL loans. To qualify, the teacher needs to be in the teaching service for five complete and consecutive academic years in a qualifying low-income school.
#3 Perkins Loan Cancellation and Discharge Program
The Perkins Loans Cancellation and Discharge program forgives up to 100 percent of your student debt. Forgiveness is dependent on how long you stay committed to your job, and is available for borrowers in public service such as teachers.
#4 Total and Permanent Disability Discharge
The Total and Permanent Disability Discharge is a forgiveness program for permanently disabled borrowers. The Total and Permanent Disability Discharge discharges your federal student loan or any obligation thereof, serving as a way of paying off any financial aid extended to you.
#5 Closed School Loan Discharge Program
If your school closes while you are still enrolled, or up to three years after completing your program, you can qualify for the Closed School Loan Discharge program. This type of loan cancellation discards your federal loan after your school closes. The loan is discharged automatically by the Department of Education after your school closes.
Eligibility Requirements
The eligibility criteria for most student loan forgiveness programs vary depending on the program you choose. Here are some of the most common requirements:
Teach a specific subject


To qualify, you should be a STEM teacher or a teacher that specializes in an underserved disciple.



Work at an eligible school


The school you are teaching should be serving students from low-income families or marginalized communities.

Loans should not be in default


You should be in good standing and keeping up with your repayment plans/schedule.

Be in a full-time teaching position


Teachers should teach for consecutive full academic years.

Be a special education teacher


A teacher that serves children with special needs may be a requirement.
Steps to Apply
The process of applying for student loan forgiveness Programs for teachers varies depending on the specific program chosen. However, in general, the following steps may be involved:
Step 1: Check your eligibility
Ensure that you have met the eligibility criteria of five years of teaching service, are working full-time, and have a direct or direct consolidated federal loan.
Step 2: Complete the certification section
The chief administrative officer in the school, in which you were serving, should fill out a form to certify you.
Step 3: Submit an application
You might want to submit more than one form to the various programs that you are eligible for forgiveness.
Step 4: Wait for a response

Once your application has been submitted, you will need to wait for a response from the program administrator. The length of time it takes to receive a response can vary depending on the program and the volume of applications being processed. Be patient and monitor your communication channels for any updates or requests for additional information.
Loans That Qualify for Teacher's Loan Forgiveness
Loan forgiveness programs for teachers have the ability to cancel or discharge student loan debt, provided that the teacher has a specific type of student loan that includes any of the following:

Federal Perkins Loan 
The Federal Perkins Loan helped financially challenged undergraduate students with financial assistance through their respective schools. The school would lend the Perkins Loans and the teaching students would start paying back nine months after graduation. Students with Perkins Loans, which were last availed in 2018, are eligible for loan forgiveness. Students with Perkins Loans, as well as those working in a public service entity, qualify for forgiveness and can have their debt discharged partly or in entirety.
Direct Subsidized and Unsubsidized Loans 
Direct subsidized and unsubsidized loans are low-interest student loans that have flexible repayment options. Depending on whether you have a direct subsidized loan or an unsubsidized loan, both remain eligible for loan forgiveness. The government covers the interest that accrues on federal subsidized loans. This is mostly the case for students who are not able to make interest payments while in school.
Direct PLUS Loans 
Direct PLUS loans are loans that graduates and professional students take to complete their college. These types of loans are issued to students, parents, or guardians of undergraduate students. Direct PLUS loans are used to pay for extra educational expenses that have not been covered by other financial aid, or federal loans that may have been awarded to a student. Consolidating a Direct PLUS loan is the only way that this type of loan qualifies for forgiveness. 
Federal Family Education Loan Program
The Federal Family Education Loan (FFEL) program was a form of private student loan that was subsidized by the federal government. The program was active from 1965 up until 2010, when the program stopped issuing loans. FFEL was terminated in 2010 and no other loan has been provided through the program up to date. Since FFEL was a private loan, the loan extended to borrowers through this program is not eligible for forgiveness. However, students can maintain eligibility for the Public Service Loan Forgiveness (PSLF) Program by consolidating an existing loan with a direct student loan.
Alternatives to Loan Forgiveness
In the event that you don't qualify for any of the previously mentioned loan forgiveness programs, consider the following alternatives.
Income-Driven Repayment
The income-driven repayment option can have you make even as little as $0 monthly payments to repay your debt. After making a certain number of payments depending on the income level, the remainder of the loan is canceled. Under this plan, student debt is forgiven after 20–25 years. The proposed income-driven forgiveness plan will cut that down to 10 years for borrowers with a loan debt of less than $12,000.
Student Loan Refinancing 
Refinancing helps you to pay off your student loan by giving you another loan. The new loan is then used to pay the existing student loan. This helps you get new repayment plans and different lower rates.
Deferment 
Deferment helps you to stop making payments on your student loan for a certain period of time. This is a good option for borrowers in financial hardships or who are planning to go back to school.
FAQs
How to get student loan forgiveness for teachers?
To get student forgiveness for teachers, you need to first meet the eligibility criteria. Once you qualify, then you can submit an application to the various loan cancelation and forgiveness programs.
What are other alternatives to student loan forgiveness?
The other alternatives include refinancing, income-driven repayment plans, deferment or forbearance, and even employer sponsorship. Some employers may offer benefits that may have the same effect as student loan forgiveness.
Is student loan forgiveness available for unemployed teachers?
Teachers, who can not find work and are facing economic hardships, can enroll in income-driven repayment plans or deferments. Both of these options have provisions for making zero payments during periods of unemployment.
Final Thoughts
Discharge or cancellation of a loan does not come easy, so ensure that you meet the all the necessary eligibility criteria. Once you meet all the requirements, the application process is straightforward as most of these programs require you to submit an online application by filling out forms on their respective websites. In essence, loan forgiveness programs for teachers cancel or discharge the student debt, so take this opportunity to apply and start the process towards living your life debt free.