10 Lenders That Refinance Student Loans Without Degree
Are you looking to refinance your student loans without a degree? Some lenders are offering this option, read on to find out more.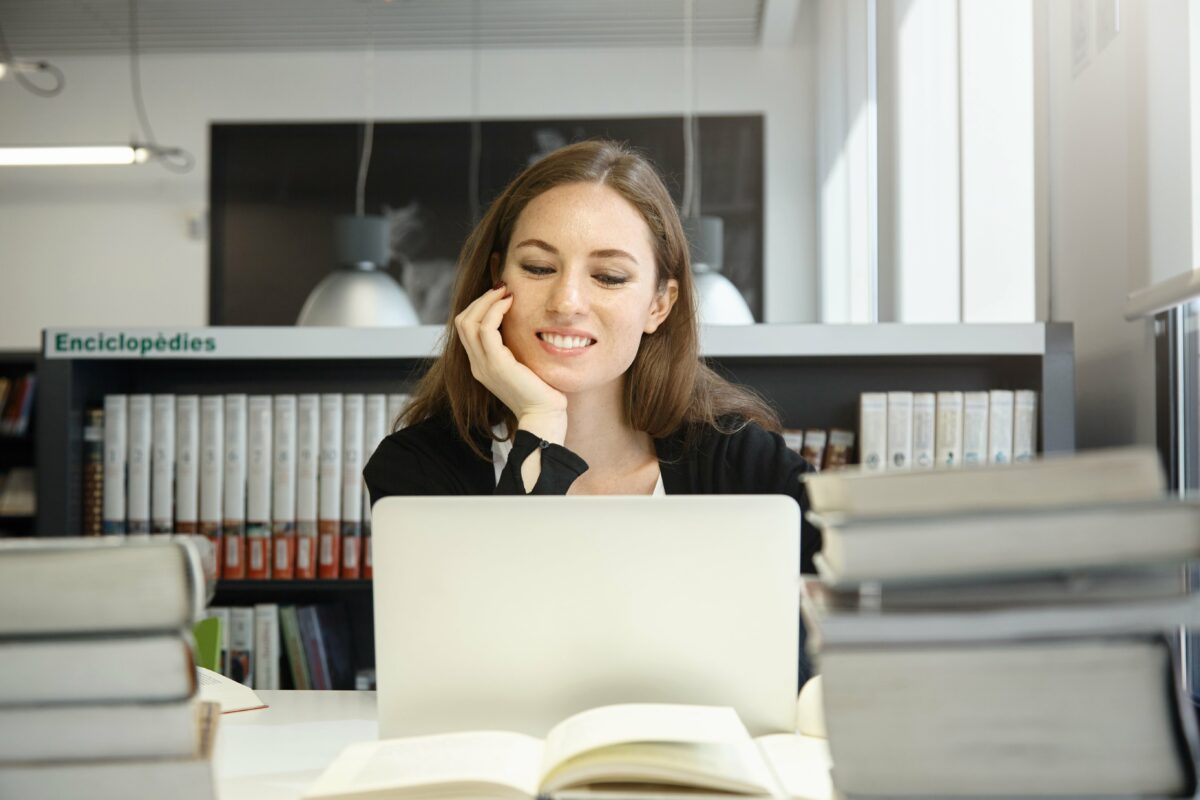 You can refinance your student loan without graduating as long as you meet the lender's criteria for qualification. Refinancing is a great option if you need to reduce interest rates, increase the money saved each month on your loan payments, and also reducing the number of lenders you are dealing with.
We have done a detailed review of the lenders that refinance student loans without degree, their pros and cons along with their eligibility criteria. We also go through how to get your loan refinanced without a degree, discussing the general eligibility requirements in such a situation and the steps to apply.
What is Student Loan Refinancing?
Student loan refinancing means taking out a new loan to pay off existing loans. The new loans typically come with a lower interest rate saving you money in the long run. Lenders that offer student loan refinancing without a degree typically have similar terms and conditions to those who require one, however, their requirements may vary.
You can go through the details on lenders that refinance student loans without a degree and their specific eligibility requirements below to choose the one that suits you best.
10 Lenders That Will Refinance Student Loans Without A Degree
Lender
Scholaroo rating
Fixed rates starting (APR)
Variable rates starting (APR)

Navi Refi by Navient

Refinancing of Both Federal & Private Student Loans

Visit website
4.47
6.94

Earnest

Flexible Repayment Options

Visit website
4.99
5.38

Citizens Bank

Competitive Interest Rates

Visit website
5.39
5.09

PNC Bank

No Prepayment Penalties

Visit website
4.99
6.14

SoFi

Easy Application Process

Visit website
4.99
5.38

Discover

Dedicated Customer Service

Visit website
5.99
5.49

ISL Education Lending

All Information Available Online

Visit website
3.94
N/A

EdvestinU

Best for Cosigner Release After 24 months

Visit website
6.0
7.88

RISLA

Good Customer Service

Visit website
5.79
N/A

Mefa

No Origination Fees

Visit website
5.50
N/A
How to Refinance Student Loans without Degree?
For those who don't have a degree, getting student loan refinancing can be difficult. However, there are some lenders that may approve your application, provided you meet their requirements. We have provided the eligibility requirements and the steps to apply for student loans with no degree below.
General Eligibility Requirements
The following are the general eligibility requirements for getting student loans without a degree:
Credit Score: Lenders tend to approve applications that represent a good credit score when considering refinancing without a degree. Most of them require a minimum of 620 or better to approve these loans.
Income: Lenders also need you to prove a reliable source of income in order to be eligible. Depending on the lender's requirements, this can usually range anywhere from $30,000 to $50,000 annually.
Employment: Most lenders require you to have stable employment for at least two years in order to qualify for refinancing without a degree. This demonstrates that you are able to consistently make regular payments on the loan.
Loan Amounts: Some lenders may limit how much money you can refinance. For example, some lenders may only offer up to $50,000 in refinancing without a degree.
Steps to Apply for Refinancing a Loan
The steps below can help you guide through the process of getting your student loan refinanced with ease.
Compare Lenders: Determine why you want to get your loan refinanced. You might be looking for lower rates or better terms. Once you what you want to achieve through refinancing, then shop around for lenders that are offering terms that match your goal. Choose the one that matches your goal best.
Collect Information and Documents Required: Once you have picked a lender, check out their eligibility requirements, the information they require, and the related documents they are asking for. Make sure to meet the eligibility requirement as best as you can to increase the chances of approval. Usually, as mentioned in the general eligibility requirement above, you will require very good credit to qualify for student loan refinancing without a degree. In case your score is not up to the mark, you will require a cosigner.
Get a Cosigner: Most lenders will require you to have a cosigner if you want to refinance your loan without graduating. A cosigner will take equal responsibility for the loan and will be responsible for paying it back on time in case you fail to do so. You can ask your family and friends with good credit history and income to help you out in this matter.
Apply: Once you have collected all the required information about yourself and your cosigner (if needed). You can submit an application for refinancing your loan. Most lenders have an online system for applying which is quick and easy to use. It might take a few days for the application to get assessed and approved.
Accept your offer: When you receive your offer, make sure that you and any cosigners that you might have read the terms and conditions very carefully and thoroughly. If you are happy with the terms, you can sign to accept the offer.
Refinancing Student Loans Pros and Cons
Refinancing student loans without a degree has some benefits and costs associated with it. It is best to be aware of both sides of the coin before making the final decision to refinance.
Pros of Refinancing Student Loans
Simpler payments:  Students who took loans from multiple lenders can make things easier with refinancing. With refinancing, they can combine all the loans into one single loan with single monthly payments. Having only one payment for each month, the process of paying back your debt becomes much simpler and easier to track.
Lower rates: Many people choose to refinance their loans to decrease their interest rates. Through refinancing, you may be able to qualify for a loan with much lower interest rates than your original loan before.
Longer loan terms: Choosing a lender that refinances your student loan by extending your loan term, can actually help in reducing your monthly payments and make the debt more manageable.
Pay off faster: When refinancing your loan, you can choose a shorter term if you are able to, and pay off the debt faster.
Cosigner release: If you have become capable enough on your own and are able to release our cosigner from the loan's liability, you can get a refinance loan and release your cosigner.
Better lender:  Refinancing allows students who are dissatisfied with their current lenders to choose a new one that is better.
Cons of Refinancing Student Loans
No federal protections: In case you had federal loans, then refinancing would take away the federal protection programs like loan forgives, forbearance, and deferment options.
No income-driven repayment plans: This is also more applicable to those students who choose to refinance their federal student loans into private ones. Such students generally lose the advantage of income-driven repayment plans offered by the government.
No grace period: With refinanced loans, students generally lose on the benefit of having a grace period of six months on their loans. They have to begin repayments immediately in most cases.
Possibility of higher rates: In case students choose a variable rate instead of fixed on their new refinanced loan, there are chances of the rates going up.
What If You Don't Qualify for Refinancing?
In case you don't qualify for refinancing without a degree, there are still options to get your student loans under control. Consider looking into income-driven repayment plans or loan forgiveness programs. You may also want to consider deferment or forbearance of your loan payments if you need temporary relief from making monthly payments.  Additionally, look into credit counseling services to get help managing your student loan payments.
Alternatives to Refinancing
There are several alternatives to refinancing, these are great if you don't qualify without a degree or don't meet certain criteria.
Government Consolidation Loans: Government consolidation loans are available to borrowers so that they can combine multiple federal student loan payments into one monthly payment, potentially lowering the interest rate. This program does not require a degree to qualify.
Parent PLUS Refinancing: Parents of dependent students can refinance their parent PLUS loan without a degree. This option for refinancing can help parents reduce the amount they owe and lower their monthly payments.
Pay As You Earn (PAYE) and Income-Based Repayment (IBR): Both PAYE and IBR offer income-driven repayment options, these options also qualify for loan forgiveness after a certain period of time. Even though they don't require a degree they are only available to borrowers who have federal loans.
Employer Tuition Assistance: Many employers now offer tuition assistance programs that allow employees to pay for educational expenses without taking out additional student loans. These programs are available to both degree and non-degree-seeking students and can be a great way to alleviate the burden of student loan debt.
Refinancing Methodology of Lenders
Refinancing student loan methodology varies and depends on the lender. The lender will review several factors when deciding whether or not to approve an application. These include credit score, income and employment history, and debt-to-income ratio. Additionally, some lenders may require additional information such as proof of graduation or loan repayment records before approving a refinancing application.
You should do your research and compare multiple lenders before making a decision. This way you can find the best rate and terms for your individual financial situation.
FAQs
Can you refinance student loans without a degree?
Yes, you can refinance student loans without graduating. Depending on your lender you may need to meet certain requirements if you don't have a degree in order to qualify. These requirements may include having a good credit score and a steady income.
Can I refinance student loans without a cosigner?
Yes, if you are able to meet the specific income and credit requirements of the lender by yourself then you will not need a cosigner.
Can I refinance my loans without a job?
It is very difficult to get approved for refinancing without a job, as most lenders require a stable income for approval. However, you can check our detailed reviews to see if you qualify.
Do I qualify for loan forgiveness without graduating?
Unfortunately, most loan forgiveness programs require borrowers to have a degree in order to qualify. Therefore, it is unlikely that you would be able to receive loan forgiveness without graduating. However, some lenders may offer alternative repayment plans that can provide relief in certain circumstances.