8 Best Student Loan Refinance Companies Right Now
Refinance your student loans today and save thousands of dollars. We've compiled eight of the top lenders available to help you achieve this in the best way possible.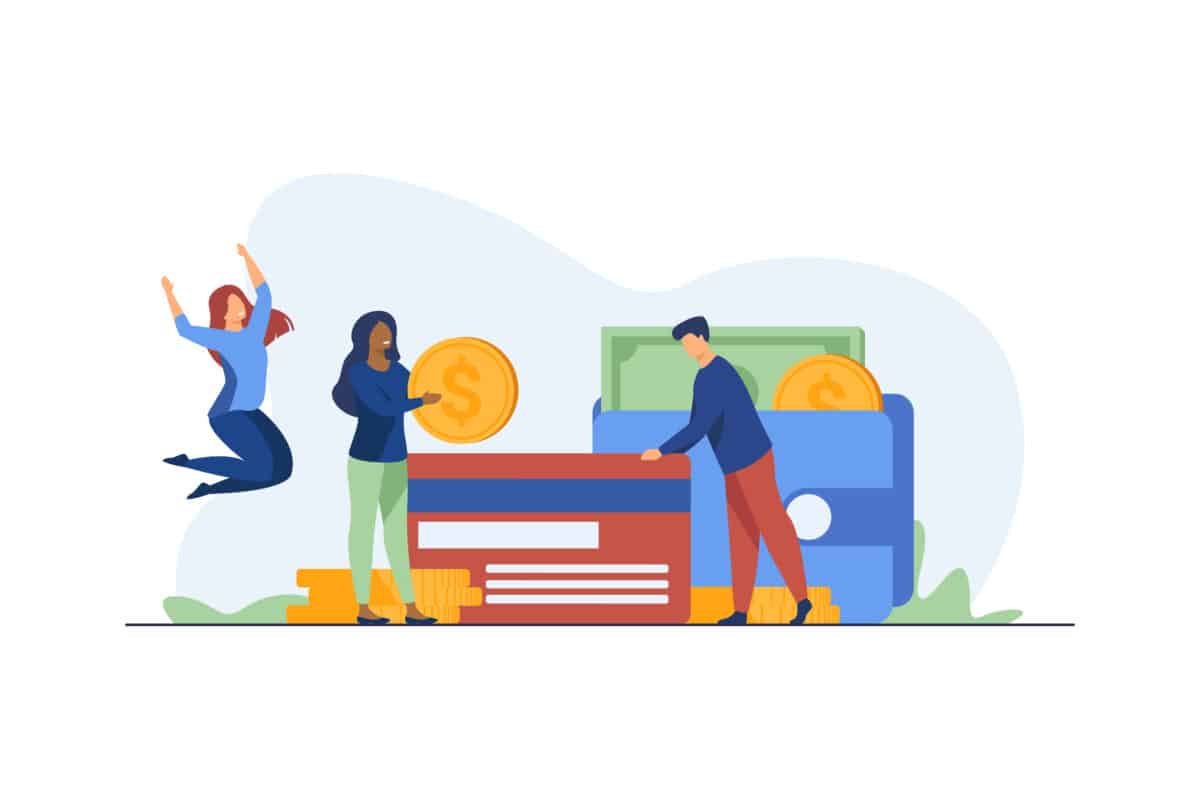 Student loan refinancing can be a great way to save money on interest and lower your monthly payments. However, with so many options available, it can be overwhelming to find the best lender for your needs. That is why we have put together a comprehensive guide of the current 8 best student loan refinance companies.
By comparing rates, terms, and eligibility requirements, you can find the lender that works best for your financial situation. Whether you are looking to refinance federal or private student loans, our guide has got you covered.
Best Student Loan Refinance Companies
Lender
Scholaroo rating
Fixed rates starting (APR)
Variable rates starting (APR)

Earnest

Best for borrowers without co-signers.

Visit website
4.96%
4.99%

PenFed

Best for PenFed members.

Visit website
7.74%
N/A

SoFi

Provides plenty of added benefits to borrowers.

Visit website
4.99%
5.38%

SPLASH

Lowest fixed rate loans.

Visit website
4.49%
6.94%

ISL Education Lending

Best for borrowers who did not graduate.

Visit website
6.39%
N/A

LendKey

Best for mid-income earners.

Visit website
4.49%
4.76%

College Ave

Best for flexible repayment options.

Visit website
5.99%
5.99%

Laurel Road

Best for low-interest rates.

Visit website
4.99%
4.74%
How To Find The Best Student Loan Refinance Companies
Deciding on a company to refinance your student loan is an important decision, so it's crucial that you find the best one to suit your needs. Consider the following tips to help you make an informed decision.
Compare rates: Look for the lenders with the lowest rates. It is important to note that interest rates can vary depending on your credit score and the repayment term you choose.
Repayment options: Check for lenders that offer flexible repayment options, such as interest-only payments, deferred payments, or even a pause in payments if you run into financial difficulties.
Loan amounts: Look for lenders that offer high loan amounts to ensure that you can refinance all your student loans in one place. However, keep in mind that some lenders may have minimum or maximum loan amounts.
Credit score: Most lenders have a minimum credit score requirement, so make sure to check that you meet the criteria before applying. Some lenders may also offer better rates to borrowers with higher credit scores.
Customer service: Look for lenders with good customer service, as the quality of customer service can make a big difference if you need assistance with your loan or have questions about the refinancing process.
Reputation: Check out reviews from other borrowers to gauge the lender's reputation. Look for feedback on customer service, interest rates, and overall satisfaction with the refinancing process.
Steps to Refinance Student Loans
Now that you're aware of the top lenders that can help with student loan refinancing, use the following steps to begin the process of refinancing your student loans.
Research possible lenders: Start by researching and comparing different lenders like the ones to follow to help you find the best refinancing option for your situation.
Check Eligibility: Once you have identified potential lenders, check their eligibility requirements to see if you meet the criteria.
Gather the required information and documentation: Make sure that you have all the necessary information for the application, including your current loan balances, interest rates, and monthly payments.
Submit your application: Send your application to the lender(s) you have chosen. Some lenders may allow you to pre-qualify, giving you an idea of the rates and terms for which you may qualify.
Review offers: Once you receive offers from lenders, review them carefully to compare interest rates, loan terms, and any associated fees.
Choose a lender: Select the best offer for your needs and submit any required documentation, such as proof of income.
Repay your existing loans: Your new lender will pay off your existing loans and consolidate them into one loan.
Make payments: Start making payments on your new loan according to the terms agreed upon with the lender.
Pros and Cons of Refinancing Loans
Pros of Refinancing Student Loans
Consider the following benefits associated with refinancing student loans.
Lower interest rates: Refinancing your student loans can potentially lower your interest rates, which can help you save money over the life of your loan.
Simplified repayment: Refinancing allows you to consolidate multiple loans into one, which can simplify the repayment process and make it easier to manage your finances.
Improved credit score: If you have a good credit score, you may be able to qualify for better rates and terms when refinancing, which can improve your credit score over time.
More flexible repayment options: Refinancing can give you access to more flexible repayment options, such as income-based repayment plans, which can help make your monthly payments more manageable.
Cons of Refinancing Student Loans
Here are the potential drawbacks linked with refinancing your student loans.
Loss of federal loan benefits: If you refinance federal student loans with a private lender, you will lose access to federal loan benefits, such as income-driven repayment plans and loan forgiveness programs.
Potential fees: Some lenders may charge fees for refinancing, such as origination fees or prepayment penalties. Be sure to carefully review the terms and fees associated with any potential lender.
Higher interest rates: Depending on your credit score and financial situation, you may end up with a higher interest rate when refinancing, which can increase the overall cost of your loan.
Longer repayment terms: Some lenders may offer longer repayment terms when refinancing, which can lower your monthly payment but may end up costing you more in interest over the life of the loan.
FAQs
When is the best time to refinance student loans?
Consider refinancing student loans when you have a good credit score and a stable income, as this will increase your chances of qualifying for a lower interest rate. You may also want to look into refinancing if you have high-interest private loans or multiple loans with varying interest rates.
Is it worth refinancing a student loan?
It may be worth refinancing your student loan if you can secure a lower interest rate and save money over the life of the loan. However, you need to carefully consider the potential drawbacks, such as losing access to federal loan benefits and the potential fees that are associated with refinancing.
Which company is best at refinancing student loans?
There is no one "best" company for refinancing student loans, as the best lender will vary depending on your financial situation and needs. Some popular options for refinancing student loans include SoFi, Earnest, and Laurel Road.
Is it hard to get student loans refinanced?
For refinancing, most lenders require a good credit score, a reasonable debt-to-income ratio, and a steady income source. If you lack in even one of the areas, getting your student loan refinanced can be hard. In such a case, consigning a loan would help in getting the loan approved.
Who has the best student loan refinance rates?
Out of the lenders suggested, LendKey offers the lowest variable and fixed rates. Other lenders with cheaper rates include Laurel Road, Earnest, and Splash.
Does refinancing loans hurt credit?
Refinancing drops the credit score by a few points but it can bounce up in a few months. The dip in the score is a result of a hard inquiry on your credit report, multiple loan applications, and also the closing of your original student loan.
Why are my student loan refinance rates so high?
Lenders usually charge a higher interest rate on refinanced loans. Moreover, lenders quote a much higher rate for those students that have an average or below credit score. However, if you cosign your loan with a credit-worthy cosigner, you can get a much better deal in terms of interest rates.