Best Lenders to Refinance Student Loans with Bad Credit this Year
Struggling with bad credit, high student loan payments, and looking to refinance your loans? Here are 5 ways to refinance student loans with bad credit along with the best lenders for it.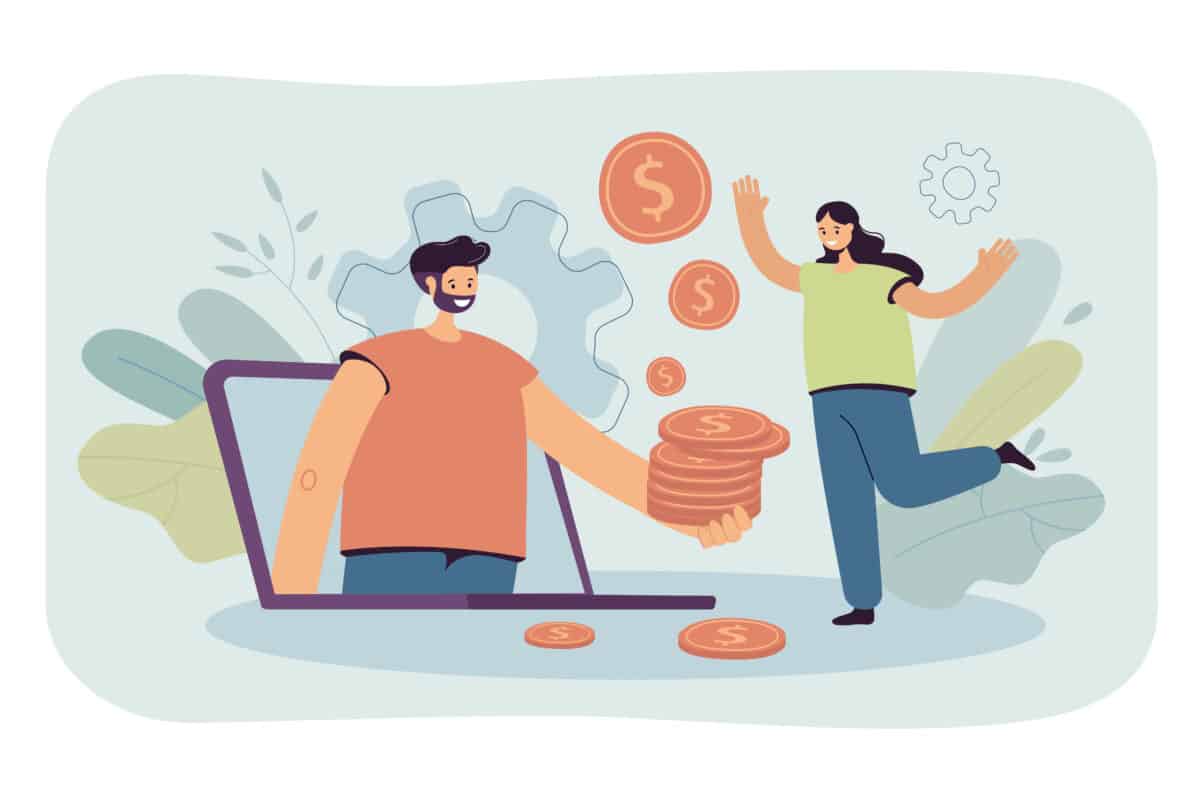 Student loan debt can be a major burden for recent graduates as well as anyone who has pursued higher education. Refinancing your student loans can be a great way to lower your interest rates, reduce your monthly payments, and potentially save thousands of dollars over the life of your loan. However, if you have bad credit, you may have trouble finding a lender willing to work with you. Fortunately, there are ways you can get a student loan to refinance with bad credit.
In this article, we provide you with reviews of the best refinance companies that refinance student loans with bad credit, to help you find the right one if you have poor credit. Moreover, we suggest 5 ways you can increase the chances of getting approved for refinancing even with a credit that is not up to the mark.
5 Best Lenders for Student Loan Refinancing with Bad Credit
Following are the options for top student loan refinance companies or lenders that offer student loan refinancing. Most of these lenders require a credit score of a minimum of 650. However, even if you have a credit score below the mark, you can still qualify for a refinance loan with a cosigner that meets the credit score criteria and ho can help you get lower rates.
Lender
Scholaroo rating
Fixed rates starting (APR)
Variable rates starting (APR)

Laurel Road

Best for low interest rates.

Visit website
4.49%
4.74%

SPLASH

Lowest fixed-rate loans.

Visit website
4.49%
6.94%

LendKey

Best for mid-income earners.

Visit website
4.49%
4.76%

SoFi

Provides plenty of added benefits to borrowers.

Visit website
4.99%
5.38%

Earnest

Best for borrowers without co-signers.

Visit website
4.96%
4.99%
What is Student Loan Refinancing?
Refinancing allows you to bring together all or some of your student loans, federal and private, and replace them with a new single one. This is done to receive repayment advantages which can mainly include having one single monthly payment instead of multiple for easier management, a lower interest rate which can reduce total loan cost, and/or an extended loan term to reduce monthly payments.
However, keep in mind that refinancing student loans disqualifies you from taking advantage of federal benefits like loan forgiveness programs, deferment, forbearance, or income-driven repayment plans. Moreover, whether you qualify for refinancing also depends on your credit score – the higher the score the better the chances are of getting your loan refinanced. Nevertheless, there are ways to get student loan refinancing with bad credit.
5 Ways to Refinance Student Loans With Bad Credit
In the event that your credit score is still not where you'd like it to be, consider the following methods to help you refinance your student loans.
Apply With a Cosigner: Refinancing with a co-signer who has good credit can help you qualify for better terms and lower interest rates. You can add someone from your friends or family when applying for a student loan refinance with bad credit.  Moreover, if your cosigner's credit is very good, you can even enjoy better loan terms or a lower interest rate on your refinanced loan.
Improve Cash Flow and Debt-to-Income Ratio: Debt-to-Income ratio, which is taken into account by lenders when refinancing, is the ratio between your pretax monthly income and your total monthly debt payments. If your cash inflow is lower than your monthly loan payments, lenders will hesitate to facilitate you with refinancing. You can consider taking on a part-time job or a side gig and making more monthly payments, if you can to help improve the ratio.
Improve Credit Score: When applying to refinance your student loans, keep in mind that lenders will review your credit history too when deciding whether or not to approve you for a refinanced loan. Therefore, it is important to try and improve your credit as much as you can before applying for student loan refinancing. Better credit will also help you qualify for better refinancing terms and interest rates.
Make Sure Loans Are Not in Default: Loans that are in default or delinquent will negatively impact your credit score, and make it difficult to qualify for refinancing. Before applying for refinancing, make sure to bring your loans up-to-date and avoid any further missed or late payments to improve your chances at qualifying.
Search for the Best Lenders: When looking for a student loan refinancing company, research and compare multiple lenders to find the ones that specialize in refinancing student loans for borrowers with bad credit.  The lender you work with should possess certain qualities, such as offering competitive interest rates and good customer service.
How to Improve your Credit Score For Refinancing
Here are some ways to help better your credit score.
Pay bills on time and in full: Late or missed payments are a major factor that can contribute to lowering your credit score. Paying bills on time and in full each month demonstrates responsible credit behavior, which can positively impact your credit score.
Reduce the amount of debt you owe: Owing large sums of debt, especially credit card debt can reduce your credit score. Consider paying down debt or consolidating your loans into a single loan. This will help to reduce your debt-to-income ratio and improve your score.
Check your credit report for errors and dispute them: Errors on your credit report (such as inaccurate personal information, incorrect account balances, or fraudulent activity) can negatively impact your credit score. Regularly checking your report and disputing any errors can help maintain a healthy credit score.
Apply for a secured credit card or loan if needed: If you have little or no credit history, it can be difficult to obtain credit. A secured credit card or loan, where you provide collateral to the lender, can be a good way to establish credit and build a positive credit history, which in turn can improve your score over time.
Alternatives to Refinancing
If you are unable to qualify for student loan refinancing with bad credit, there are alternative repayment options that you can consider such as the ones given below.
Income-driven repayment plans: Income-driven repayment plans set the monthly payment based on the income you earn and your family size. These plans allow individuals owing student debt to lower their payments and make the monthly installments more manageable.
Consolidation: You can consolidate your federal loans which can help lower monthly payments on your loan and extend loan terms. Consolidation usually does not require a credit check, unlike refinancing, and you can keep the benefits associated with federal loans like access to loan forgiveness programs, etc. Moreover, instead of making multiple payments of federal loans you received, you can just make one single monthly payment to help with manageability. This method, however, does not change your interest rate.
Forbearance: Forbearance allows you to temporarily pause your monthly loan payments but there are a few conditions for it. Financial hardship can make you eligible for a forbearance. However bear in mind that if you opt for forbearance, the interest still accrues on your loan and capitalizes.
Deferment: Deferment, like forbearance, temporarily postpones your student loan payments. Situations like unemployment, economic hardship, military service, cancer treatment, etc., can make you eligible for a loan deferment. If you get approved for deferment, interest generally does not accrue on your student loan debt.
Loan Forgiveness: Students having federal debt can consider getting their loans forgiven through various loan forgiveness options available via federal and state governments. Different forgiveness programs have different eligibility criteria. One such program is the Public Service Loan Forgiveness (PSLF).
FAQs
What credit score do you need for refinancing student loans?
The credit score needed for refinancing depends on the lender. Generally, most lenders require a credit score of at least 650, but some may require higher scores for the best rates and terms. Make sure you shop around and compare offers from different lenders to find the best refinancing option that fits your credit profile and financial situation.
What is a bad credit score?
Credit scores range from 300 to 850. Anything below 670 is usually considered bad by most lenders in terms of credit. The following ranges can help you determine if you have sufficient credit or if you need to improve it.
Excellent: 800–850
Very Good: 740–799
Good: 670–739
Fair: 580–669
Poor: 300–579
Can I refinance student loans with bad credit?
It may be possible to refinance student loans with bad credit through the 5 ways mentioned above, but it can be challenging to qualify for the best rates and terms. Some lenders offer refinancing options for borrowers with lower credit scores or allow borrowers to apply with a cosigner who has a better credit profile. However, it is important to carefully consider the cost of refinancing with bad credit, as it may result in higher interest rates and fees.
Which company will refinance loans with bad credit?
Some best refinance companies that may refinance loans with bad credit include SoFi, Earnest, and LendKey. However, the eligibility requirements and terms for refinancing with bad credit may vary among lenders, so it is important to research and compare offers from different companies to find the best option for your financial situation.