How to Refinance Parent Plus Loans and the Best Companies for it
Refinancing a Parent PLUS loan can be an excellent way to save on interest, read more to find out how to refinance Parent PLUS loans the best companies for it.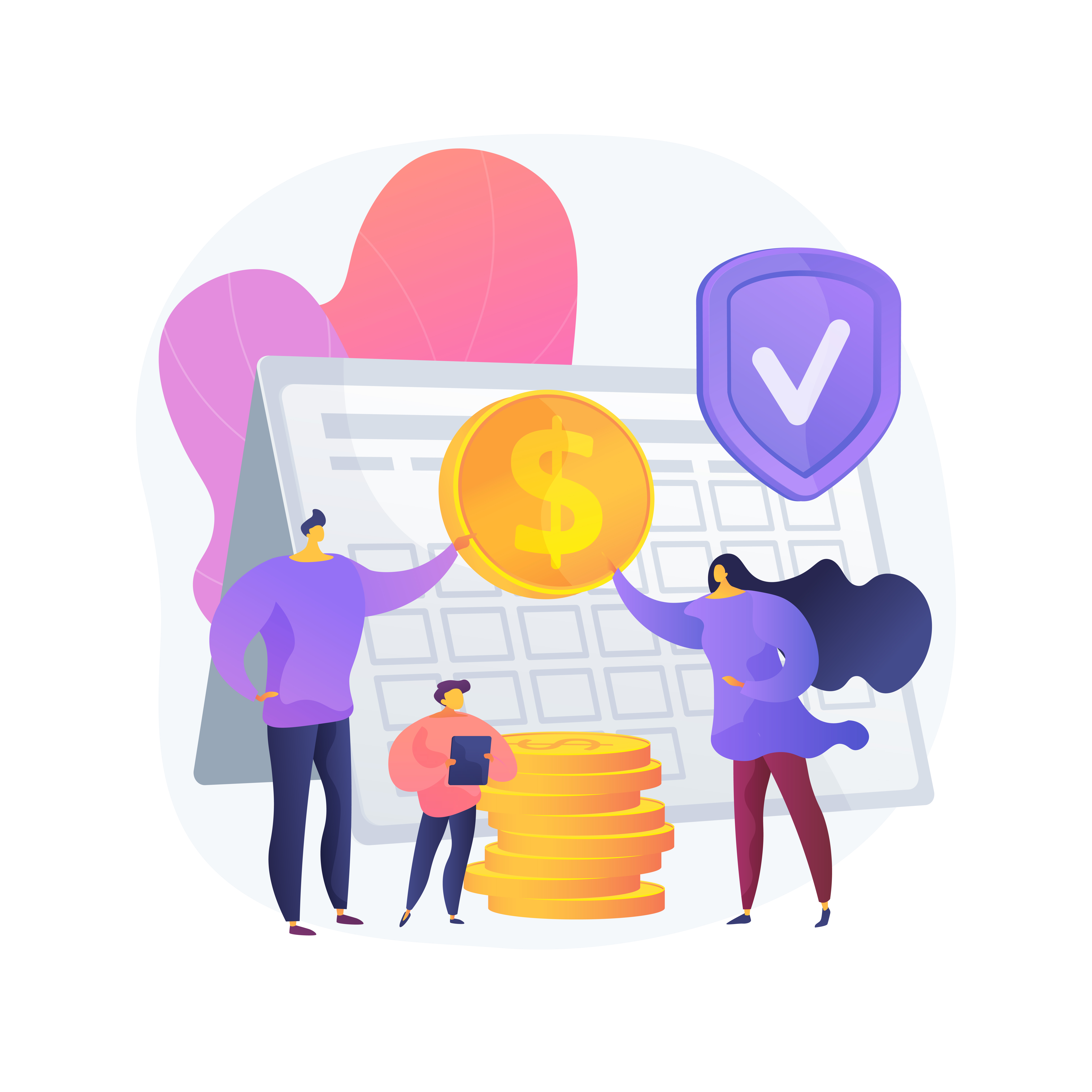 Parent PLUS loans are a type of federal loan given to parents wanting to finance their children's education. Unfortunately, they have high-interest rates and can be difficult to manage. To make it easier to pay off, borrowers can consider refinancing. Refinancing Parent PLUS loans can help in lowering interest rates, and saving money in the long run.
This Scholaroo blog provides a guide on how to refinance Parent PLUS loans along with a review of the best companies to refinance Parent PLUS loans.
What are Parent PLUS Loans?
Parents take advantage of Parent PLUS loans, a type of federal loan to pay for their children's education. Any parent can apply for this loan and they can use it for various educational purposes including tuition, room and boarding or textbooks. 
Can you refinance Parent PLUS loans?
You can refinance your Parent PLUS loan with one of the many lenders offering refinancing services. Refinancing a Parent PLUS loan involves taking out a new loan and paying off the original loan with it. This creates a brand-new loan that may come with more favorable terms, such as a lower interest rate or longer repayment period.
How to Refinance Parent PLUS Loans?
Research and Compare Lenders: The first step is to research different lenders, and compare eligibility, rates, and repayment options to get the best deals. You can use the prequalification assessments offered by most lenders that can help you compare and get the best offer.
Assess if Refinancing your Parent PLUS Loan is Worthwhile: Calculate your potential savings to see if refinancing is worth your while. Check how much you will have to pay up in total with the current rates and terms and compare it against the new terms you are potentially getting through refinancing. You can use our student loan calculator below to get an estimate for different rates and terms.
Check Requirements and Gather Documents: Once you have chosen to refinance your loan with a specific company, check the information it requires along with the supporting documents that you will need to provide.
Apply for Refinancing: Once you have chosen the lender, you can apply for refinancing. You will need to submit financial documents and employment verifications. Check for eligibility criteria and keep all documents ready before applying.
Accept the New Loan: If your application is approved, the lender will offer you a new loan with its terms. You can either negotiate, accept or reject. If you accept a new agreement will be signed.
Make Payments: You can set up automatic payments to get a discount with some lenders or make sure to stay on top of your payments by keeping them in your calendar reminders.
Enter your loan information
7 Best Companies To Refinance Parent Plus Loans
#1 Earnest
Earnest is one of the best companies to refinance Parent Plus Loans. It offers various repayment terms with competitive interest rates and no origination fees. Borrowers can choose from 5, 7, 10, 15 or 20 year terms, and they get access to a personal loan advisor who provides guidance throughout the entire process.
Pros:
Competitive rates with flexible repayment options
No origination fees
Personal loan advisor for guidance throughout the entire process
Access to financial dashboard and personalized advice on how to make better financial decisions
Fast application process and decision turnaround time
Cons: 
Minimum credit score requirement
Not available in all states
Limited loan terms (5, 7, 10, 15 or 20 year terms only)
Need to have a steady income and satisfactory credit history
No deferment or forbearance options for those who experience financial hardship after taking out the loan
Eligibility Criteria:
Must have a minimum credit score
Must be at least 18 years old and a U.S. citizen or permanent resident
Must have a steady income and satisfactory credit history
Must not be in default on any existing loans
Must have no delinquencies or late payments in the past 12 months
Must live in a state where Earnest is available (which can change periodically)
Must meet additional requirements as outlined by Earnest upon application review and approval.
#2 Laurel Road Bank
Laurel Road is a popular choice for refinancing. They have great customer service and transparent, fair lending solutions. They offer competitive rates and flexible repayment terms so that you can find the best option that works for your budget.
Pros:
Great customer service and dedicated experts that can guide you on different options
Low interest rates that can fit your budget
Flexible repayment plans that can be tailored to your needs.
Easy and straightforward application process.
Cons:
Laurel Road is not available some states making it limited
You will be charged a prepayment penalty on paying off loan early or on larger payments.
Not all loans qualify
Must pass a credit check
Eligibility criteria:
You must be a US citizen or permanent resident
You must be at least 18 years of age
You must have an income of at least $24,000 per year
Your credit score must be at least 660
You must have a minimum of $5,000 in Parent Plus loans to refinance
You must not have any delinquencies or recent bankruptcies on your record
Your loan repayment term cannot exceed 20 years
You must not be in default on any existing student loans
#3 Citizens Bank
Citizens Bank is usually a top choice for Parent Plus loan refinancing. The bank has decades of experience in the industry and provides competitive rates, flexible terms, and low origination fees. It also has helpful online resources to plan your loan payments. 
Pros:
Decades of experience in the industry
Competitive rates and flexible terms
Low origination fees
Helpful online resources
Cons:
Limited loan options for those with lower credit scores
Variable interest rate loans may result in higher monthly payments if the market rises
Customer service may be limited in certain areas or during peak hours.
It has origination fees
Eligibility Criteria:
U.S. Citizenship or permanent residency status
A minimum credit score of 660
Verifiable income and employment history
No delinquencies in the last 24 months
No bankruptcies within the last 10 years
A minimum loan amount of $10,000 and a maximum loan amount of $300,000
An income-driven repayment plan for the existing Parent Plus loans if applicable
No co-signers on the existing Parent Plus loan or any other loan
The applicant must be an adult (18 years of age or older)
Approved borrowers must have a valid bank account in the United States.
#4 SoFi
SoFi also known as Social Finance Inc. is a leading lender that specializes in refinancing Parent Plus loans. It is one of the largest providers of student loan refinance products in the industry offering competitive rates, flexible repayment terms, and no origination fees on its products.
Pros:
Low interest rates and no origination fees.
Flexible repayment terms with options to switch between fixed and variable rates or make extra payments without penalty.
Dedicated customer service team available by phone, email and chat for questions or concerns about your loan.
Has exclusive member benefits, discounts and events
Cons:
Not available in all states or for borrowers with certain credit profiles.
Only applicable to U.S. citizens and permanent residents, not international borrowers.
Must have a high income of at least $50,000/year (or $100,000 combined with your spouse)
Must pass a credit check to qualify.
Eligibility Criteria:
Must be a US citizen or permanent resident.
Have an income of at least $50,000/year (or $100,000 combined with your spouse).
Pass a credit check.
Be at least 18 years of age.
Have a minimum of $5,000 in Parent Plus Loans to refinance.
Not be currently in default on your Parent Plus Loan.
Have graduated from an eligible school or program with a degree or certificate (graduate students only).
Have an outstanding balance on your Parent Plus Loan of at least $5,000.
Not have any adverse credit history in the past three years (including bankruptcies, foreclosures, repossessions and defaults).
Provide personal information for a full application review once pre-approved.
#5 Brazos Student Loans.com
Brazos Student Loans.com is an online lender offering refinancing services. It is a subsidiary of Brazos Higher Education Services Corporation, the website provides a streamlined process for parents who want to refinance their PLUS loan debt. Brazos also provides good rates and has a convenient application process.
Pros:
Quick and easy application process
Competitive rates and loans tailored to individual needs
Comprehensive loan information available on website for borrowers to make informed decisions
Brazos provides great customer service through live chat, phone support, or email.
Cons:
Limited customer service options compared to other refinancing services
Not available in all states, which may limit options for some borrowers
No rewards or loyalty programs are offered
A minimum credit credit score is required
Eligibility Criteria:
Must be a US citizen or Permanent Resident
Proof of steady income
No delinquent payments within the last 12 months
Good credit score (minimum 640)
Debt-to-income ratio must not exceed 45%
Must be a parent of at least one dependent student
Line of credit must not exceed $150,000
Loan must have been taken out for post-secondary education expenses.
No bankruptcy or active collections on the loan in the last two years.
Must be at least 18 years of age.
Must have a valid U.S.-based checking or savings account in your name
Loan must be eligible for refinancing with Brazos Student Loans.com.
The guarantor of the loan must not be in default on any Federal student loans or Grants
#6 Education Loan Finance
Education Loan Finance is one of the best refinancing companies with an easy online application process.  Their user-friendly website allows you to compare rates and pick a term that fits you within minutes. Moreover, they provide great customer service and have student loan advisors to help you with the whole process.
Pros:
Student loans advisors available to help
No origination or application fee
No prepayment penalties
Cons:
Higher minimum loan amount ($10,000)
High minimum credit requirement
Minimum credit history required
Eligibility Criteria:
Minimum loan amount of $10,000
Must be "Qualified Student Loans" as defined by the U.S. Internal Revenue Service.
Employer-sponsored education financing and payment plans, and school-sponsored tuition payment plans are not eligible for refinancing
U.S. citizen or permanent resident
At the age of majority or older at the time of application
Must have earned a Bachelor's degree or higher
Minimum credit of 680
Minimum income of $35,000
Minimum credit history of 36 months
Must have received a bachelor's degree from a Title IV U.S. domiciled non-profit institution
#7 PenFed Credit Union
Penfed allows its members to refinance loans at a fixed rate, including Parent PLUS loans, easily online. You'll have to become a member of Penfed Credit Union at a minimal cost in order to get your loan refinanced. Upon becoming a member, you will have access to various other financial products too.
Pros:
No fees or prepayment penalties
Easy online application
Can check rates without an impact on your credit score
Cons:
Requires high credit score
Above 700 credit score required to refinance bigger amounts
Charges late fee
Eligibility Criteria:
Must be a U.S. citizen
Must have received a bachelor's degree at least
Borrower or cosigner to have a minimum credit of around 700 and income of $42,000 to refinance a loan of less than $150,000
Minimum credit score of 725 and income of $50,000 are required to refinance a loan with a value above $150,000
Must be a member to qualify to refinance your loans (non-members can apply online but will be required to become members to complete the process and get refinanced)
Should You Refinance Parent PLUS Loans - Pros and Cons of Refinancing
Pros:
Lower Interest Rate:

Refinancing can help in lowering the interest rate, reducing your monthly payments 

Longer Repayment Period:

You can choose a longer repayment period, allowing you to spread out payments over more months or years 

Flexible Repayment Options:

Some lenders allow borrowers to choose between fixed-rate and variable rate for the loan term. 

Consolidate Loans:

If you have multiple Parent PLUS loans, refinancing can help you consolidate them into one loan with a single payment making it easier to keep track of payments. 

Improve Credit Score:

Paying off your loan on time and in full can improve your credit score, making it easier for you to qualify for future loans.
Cons:
Closing Costs: Some lenders may charge closing costs when refinancing a Parent PLUS loan, so review all the details of your loan agreement before signing.
Higher Interest Rate: In some cases, the interest rate after refinancing may be higher than what you were paying previously, increasing your monthly payments and total loan cost.
Prepayment Penalties: Some lenders charge a penalty if you want to pay off your loan early or make larger payments than expected. Make sure to ask about any prepayment penalties before refinancing.
Credit Check: Refinancing requires a hard credit check, which could lower your credit score temporarily.
Altrenatives To Refinancing
In case you are not able to get your Parent PLUS Loan refinanced, there are other alternatives you can try to pay off the loan easily.
1. Consolidation
With consolidation, you can bring all your federal loans under one new loan with a single monthly payment. It doesn't usually give you a lower interest rate but can extend the loan term which can help reduce the monthly payments and make them more manageable. However, bear in mind that the total cost of a loan may increase this way. Federal loan consolidation does not require a credit check either.
2. Income-Based Repayment
With federal loans, you can opt for an income-based repayment plan where your monthly payments will be a part of your income depending on your family size and earnings. This is another way to help make payments manageable. Moreover, under the federal income-based repayment plan, you can also become eligible for loan forgiveness after 20 years.
3. Extended Repayment
You can increase your repayment period up to 25 years. An extended repayment would mean a longer term and lower monthly payments. You will also have more time to pay off your loan.
4. Grants
You or your child may be eligible for government grants. You can check your financial aid offer that you got after applying for FAFSA. You may be eligible for some grants that you can use to pay off some of the loan and reduce your overall burden. Unlike loans, grants do not have to be paid off.
5. Scholarships
There are various scholarships available to students that can help them get some extra money to pay off some of the loan installments. Your child can apply for the ones they are eligible for to help with the loan repayment.
6. Get Your Child on Board
Other ways your child can help you pay of the loan you took for them is by taking on a part-time job on the side that can help contribute towards loan payment and make the process easier.
FAQs
Here are FAQs relating to refinancing Parent PLUS loans.
Can I convert my parent PLUS loan to a student loan?
If your lender allows it you can convert your Parent Plus loan to a student loan. It can give you the opportunity to secure lower interest rates, adjustable repayment options, and other benefits. However, it can have some drawbacks like losing certain protections or being subject to different terms and conditions. Be sure to do your research carefully before proceeding with this kind of transfer.
Can I transfer my parent PLUS loan to my child?
No, you cannot transfer a Parent PLUS loan to your child. In order for the loan to be transferred, both parties must agree to the terms and conditions of the loan. Also, even if you do choose to transfer the loan, any remaining balance on the original loan will still be held by you and must be repaid. It is best to consult a financial expert before making any decisions regarding the transfer of a Parent PLUS loan.
Which is the best company to refinance parent PLUS loans?
The best company to refinance parent PLUS loans depends on your needs. Research different lenders, compare rates, terms, and repayment options before making a decision. Some popular companies offering refinancing for Parent PLUS loans include SoFi, Earnest, Laurel Road, Citizens Bank or Brazos.
Final Thoughts
Refinancing a Parent Plus loan can be an excellent way to save money and make your payments more manageable. You can look at the best companies that specialize in refinancing to find a tailored solution that fits your needs. Make sure to read all the details on your agreements before signing.