Student Loan Discharge On Your Federal Loan
One of the benefits of federal student loans is that you have the option of getting your loan discharged. This can be really helpful, especially if you find yourself in a particularly tough situation. Read on to find out how it can work for you.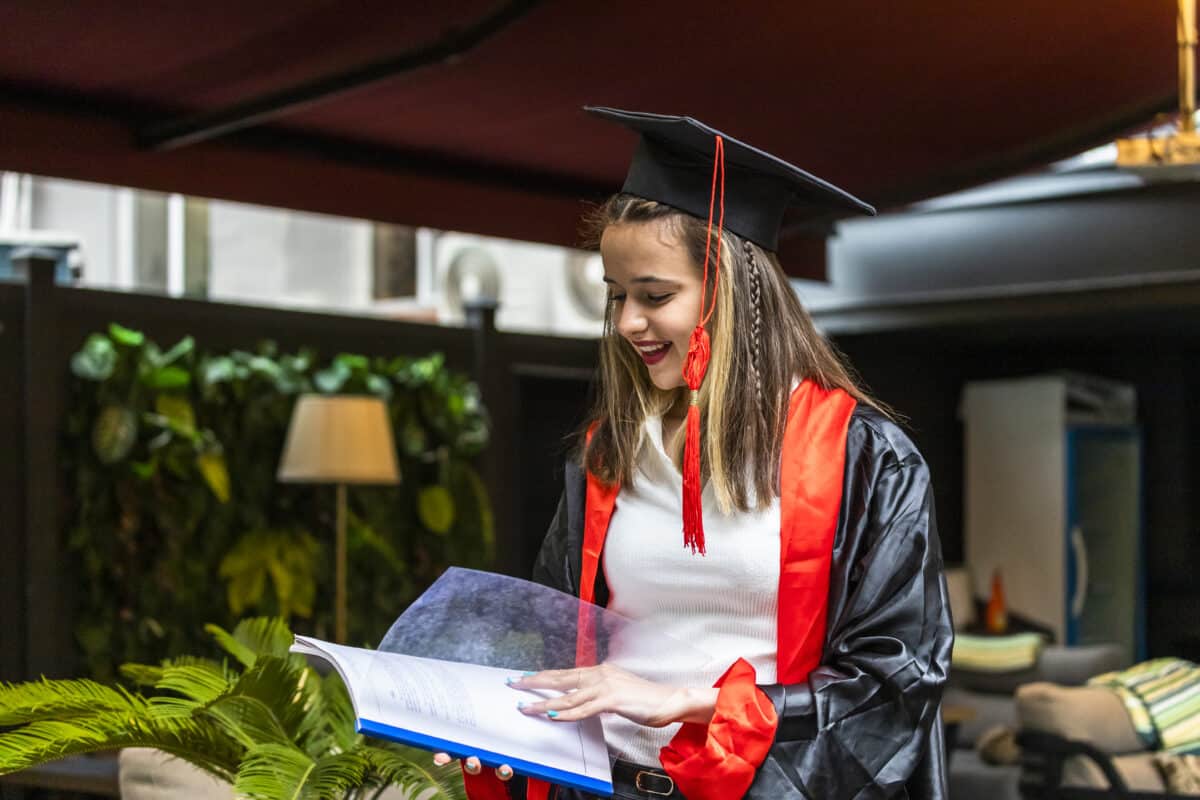 Student loan discharge gives borrowers the opportunity to live a debt-free life, a dream that many are not always in a position to achieve. You can get your student loans discharged under several circumstances, including school closure and disability. If you want to apply for loan discharge but need help figuring out where to start, this guide will give you everything you need, including the discharge programs that are currently available. 
What is Student Loan Discharge
Getting your student loan discharged means that you are no longer legally obliged to make payments on your loans due to extenuating circumstances. Loan discharge is not the same as cancellation or forgiveness, though. One of the distinguishing factors of a student loan discharge is that it is only applicable when you have no income coming in. For instance, perhaps you have sustained permanent injuries and cannot work – n this situation, student loan discharge is applicable.
Types of Student Loan Discharge
Because there are a number of scenarios in which students can find themselves unable to work, and thus have no income to pay their student loans, loan discharge can be broken down into the following categories:
False Certification Discharge
Your direct or FFEL student loans qualify for discharge in the event that your school falsely certifies you as eligible, despite the fact that you have failed to meet the eligibility requirements.  
Unpaid Refund Discharge
If you withdraw from your studies without exhausting your loan funds, your school must refund the balance. If they don't, your loans are eligible for discharge.
Borrower Defense Discharge
Suppose your school defrauds you in some way or misleads you about the kind of education you are receiving – in this case, your direct student loans are eligible for discharge.
Discharge Due to Death or Disability
If you die or get a total and permanent disability, your federal student loans may be discharged. In the case of death, proof of death is required whereas with a permanent disability, you must provide documents from a physician.
Closed School Discharge
In the event that your school closes while you are still a student or soon after graduation, your student loans are eligible for discharge. 
Things to Consider
When assessing whether student loan discharge is the best route to go for your information, it's important to be aware of any implications that come with it. If your loan is fully discharged and your account is closed, your credit score may experience a slight drop for a short period. Although this may be the case, it will not result in a permanent impact. In addition to this, student loan discharge carries a lot of tax-related risks. By January 2026, it is said that borrowers may be expected to report student loan relief as income tax. The tax bill is expected to be high, which has the potential to put you in even more debt. 
How to Apply for Loan Discharge
Once you have found that your situation fits the bill for student loan discharge, the next step is to send in an application. Use the following information as a guide:
Complete an application form
Each discharge program has a specific application form you need to fill out and submit. Only your loan servicer or the federal government can process your application. You can find the application forms on studentaid.gov. 
Research what documents are required
Discharge programs require different information and documents. Ensure that you have them readily available in a suitable format before you start your application.
Be aware of tax implications
Borrowers are currently not obliged to pay tax on the discharged amount due to the 2021 tax break. Although the break is said to expire at the end of 2025, make sure that you keep checking as this may change at any given point in time. 
Continue paying your loan payments as usual
To avoid delinquency, don't stop making your monthly loan payments until you get approval for student loan discharge. 
Alternative Options
When looking for ways to get rid of debt or make student loan payments more manageable, consider all the available options to find a solution that fits your needs and not worsen your financial situation in the long run. In the event that loan discharge is not an option for you, consider other loan repayment solutions that will help you better manage your student loans that include the following:
Income-driven repayment (IDR) plans
IDR repayment plans calculate your monthly loan payments based on 10–20% of your discretionary income.
Student loan refinancing
Refinancing is when you allow a private lender to pay off your current federal and private student loans in exchange for a new loan with better interest rates and terms. 
Student loan consolidation
With consolidation, the federal government combines all your student loans into one new loan, which comes with an extended repayment period. Student loan consolidation helps you avoid defaulting on your loan, as you only have to keep track of one payment.
FAQs
Here are some frequently asked questions.
What is the difference between loan forgiveness and discharge?
The critical difference between forgiveness and discharge is that forgiveness programs' eligibility requirements heavily focus on the employment sector. In contrast, discharge programs focus on who is responsible for the loan and your ability to meet payment obligations.
What does it mean when a student loan is flagged for full discharge?
Full loan discharge means that you are no longer legally required to repay your student loans. 
What does it mean if a loan is discharged?
Federal student loan discharge means that you are not obligated to repay your loans, and any payments you have already made may be reimbursed.
Final Thoughts
Student loan discharge is just one of the many options available to help you manage your student loan debt, but is particularly useful for those who find themselves in extenuating circumstances. Are you thinking of applying? Consider the information discussed in this guide, including how to apply, the available programs, tax implications, and other loan repayment options to help you make the best decision for your situation.