FAFSA Income Limits, Eligibility, And Application Guide
FAFSA helps students get the financial aid to cover educational expenses. We explain the steps and how to apply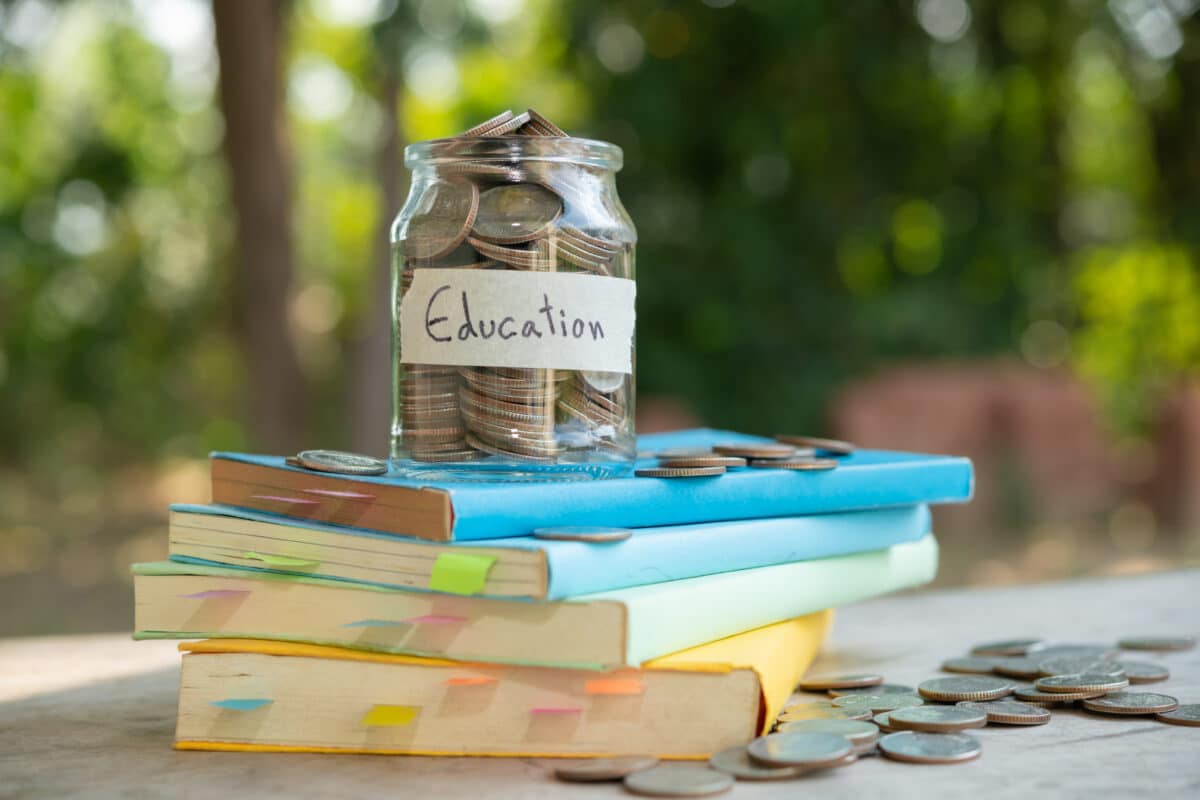 Paying for a quality college education can be an uphill task that may be hindered by limited resources. This does not have to be the case since a number of institutions offer financial aid to help students offset their college expenses. The government offers financial aid mainly through subsidized loans, and financial institutions offer financial aid in the form of private student loans. Other institutions such as learning institutions and foundations offer financial aid to students through grants and scholarships.
Most students prefer government loans as they offer better terms of payment and have lower interest rates. To qualify for financial aid, students must fill out a Free Application for Federal Student Aid (FAFSA) form. The FAFSA contains questions that require information about your family's income and assets. Moreover, students don't have to worry about FAFSA income limits to apply as other factors are considered in determining the aid.
What is the maximum FAFSA Income Limit in 2023?
There is no specific cutoff for FAFSA income limits in 2023. However, there are various other factors considered in a FAFSA application for determining the amount and type of aid that you will receive.
There is information collected in the application that is used to calculate your Expected Family Contribution (EFC) and thus determine if you qualify for federal or private student aid. The financial aid given to a student, who has completed and submitted a FAFSA, is calculated by subtracting EFC from the total Cost of College Attendance (COA).
Primary factors used to calculate Expected Family Contribution
EFC is the amount that your family is required to contribute. Main factors considered in determining the expected family contribution include:
Family assets
Untaxed income
Benefits (social security, unemployment benefits, etc.)
Family size
Number of siblings attending college
Primary factors used to calculate the Cost of Attendance
COA is the amount of money that you will require to attend college. Main factors considered in its calculation include:
Tuition
Room and board costs
Books and supplies, plus other associated costs.
Who is Eligible for FAFSA?
There are no FAFSA income limits or a maximum amount to qualify for financial aid, as mentioned before. All undergraduate and graduate students mentioned below are required to fill out a FAFSA. FAFSA helps students qualify for need-based financial aid. Both need- and non-need based aid is determined after evaluation of the information provided in the form.
A U.S. Citizen
Eligible applicants should be either U.S. citizens, permanent residents, or eligible non-citizens. 
An Enrolled Student
Applicants should be accepted and enrolled as regular students in an eligible program and need to at least be enrolled on a part-time basis to qualify for Direct Loan Program Funds.
Those with Demonstrated Financial Need
Applicants need to have a financial need that directs them to turn to financial aid to help them cover their college education. A financial need is determined by the information filled out in the form.
Those Maintaining Satisfactory Academic Progress
Applicants must demonstrate that they have, and continue to maintain, the set minimum academic score that depicts satisfactory progress.
Those Qualified to Obtain a Higher Degree
Applicants must have a high school diploma or a state-recognized equivalent e.g. General Education Development (GED) Certificate. 
Types of Federal Aid from FAFSA
Direct PLUS Loan
This loan has interest rates that are unsubsidized and are higher compared to direct subsidized and unsubsidized loans. Direct PLUS Loan is taken up by graduates, professional students, or parents of undergraduate students.
Federal Pell Grant
This is financial aid that does not need to be paid back. They are available to undergraduates and are only given to each individual for 12 semesters.
Federal Supplemental Educational Opportunity Grant
This is a grant offered to students with exceptional financial needs. The grant is for extremely low-income students with dire financial needs.
Federal Work-study Program
These are government-funded part-time jobs offered by participating schools. The jobs are mainly related to the area of study and may involve community service work. They are offered to undergraduate and graduate students.
Direct Subsidized Loans
This loan is for undergraduates who still have a financial need even after receiving grants. The government pays the interest on a direct subsidized loan while the student is in school. 

How to Apply for FAFSA?
Create an FSA ID 
You might not need an FSA ID but it is a good idea to create one as it makes it easier to track your application once it starts. Creating an FSA ID also helps you access other information concerning financial aid throughout your college years.
Collect & Prepare Your Documents
To fill out the form, you need several documents. You need an SSN or Alien Registration Number, financial account statements, federal income taxes returns, W-2s, among other documents that show proof of income.
Fill out the Form
It is possible to fill out the FAFSA application in less than 30 minutes if you have all the documentation and have gathered your information in its entirety. The application is filled out online and students can even do this from their phones through the myStudentAid Application.
Review & Submit
This is the last step taken when completing filling in your application form. Ensure that you sign and submit your FAFSA. Review and confirm that what you have filled in is accurate and factual.
Edit & Update
You can update your application if there is a significant change in your finances that affects your application. Update your application if there has been a change in your dependency status in your household or if there has been an increase in the number of people in your household who are attending college.
FAFSA Application Deadline 2023
FAFSA deadlines may differ from one institution to another. Applications open on October 1 2022 for the academic year 2022–2023 and close on June 30, 2023. Applications for the academic year 2023 open on October 1 2023 and the deadline is June 30, 2024. Applicants are encouraged to fill out their FAFSA as financial aid is limited and hence given out on a first-come-first-served basis.
Paying for College without Federal Financial Aid
In case you are unable to get federal financial aid, there are other options available to help you pay for college.
Private Student Loans
You can opt for private student loans to pay for college if you are unable to get federal aid. These loans come through private banks and lenders and may require a cosigner. A cosigner is usually needed in case you don't have a good credit score or history. Undergraduates usually require a cosigner for these loans as they usually don't have credit built up at such an early stage.
Private Scholarships
Scholarships are awards to students that do not need to be paid back. There are many scholarships that do not require FAFSA and are given on the basis of academic excellence, extra-curricular activities, the field of study, and other factors. Some even award students with amounts covering their whole cost of tuition.
Private Grants
Grants, like scholarships, are financial gifts to students to help complete their education. Grants usually are based on financial need but there are some that do not require a FAFSA and consider other factors too. Some grants are offered to those students who are single parents while others are given to those with low incomes.
Side Jobs
You can pay for college without any type of aid by working a side job. Side jobs can be taken up as part-time jobs and can be done alongside your college degree. They are usually quite flexible and fit well with any type of schedule. Some of these jobs can earn you enough to pay a big chunk of your college tuition fee and related expenses.
Community Colleges
Community colleges are cheaper and therefore are more affordable for students who have limited financial sources. Some students attend community colleges for the first two years and then transfer their credits to a university and complete their degree there. This helps make tuition costs more affordable.
FAQs
Do I qualify for financial aid if my parents make $100,000 a year or are there FAFSA income limits?
All students can qualify for financial aid since there is no income cutoff of eligibility for most of the federal aid accessible after the submission of a FAFSA.
Can I edit my FAFSA form after submitting it?
Yes. You can edit the FAFSA after you submit it and you can even be able to fix mistakes if any were made when filling out the form. Log into your account and make the corrections then submit.
Can I get disqualified from getting financial aid?
Yes, you can. Incarceration, arrests, and other serious offenses can affect student aid. Less serious offenses can also limit the programs you can qualify for as well as reduce the amount of funding you are supposed to receive.
What are Pell Grant income limits in 2023?
Federal Pell Grant is based on the expected family contribution and not on income. So, there is no explicitly defined income limit for the Pell Grant.
Final Thoughts
Students seeking financial aid to pay for college need to fill out the FAFSA. The information is used to determine if you qualify for federal or private financial aid such as student loans, grants, or scholarships. As long as you are eligible, you should apply. What you need in terms of financial aid is decided by comparing your expected family contribution with the certified cost of attendance at your school of choice. The eligibility criteria are quite reasonable and there is no FAFSA income limits specified. The application process is also manageable hence you can do it without a hassle. There are many types of federal aid that can benefit your education once you fill out the FAFSA. Federal aid can help to cover nearly all your expenses without putting financial strain on yourself or your household and there are no income limits.