8 Best Student Loans with the Lowest Interest Rates this Year
If you are looking for student loans lowest interest rates, we have compared 8 top lenders for you. Read to find out how to apply.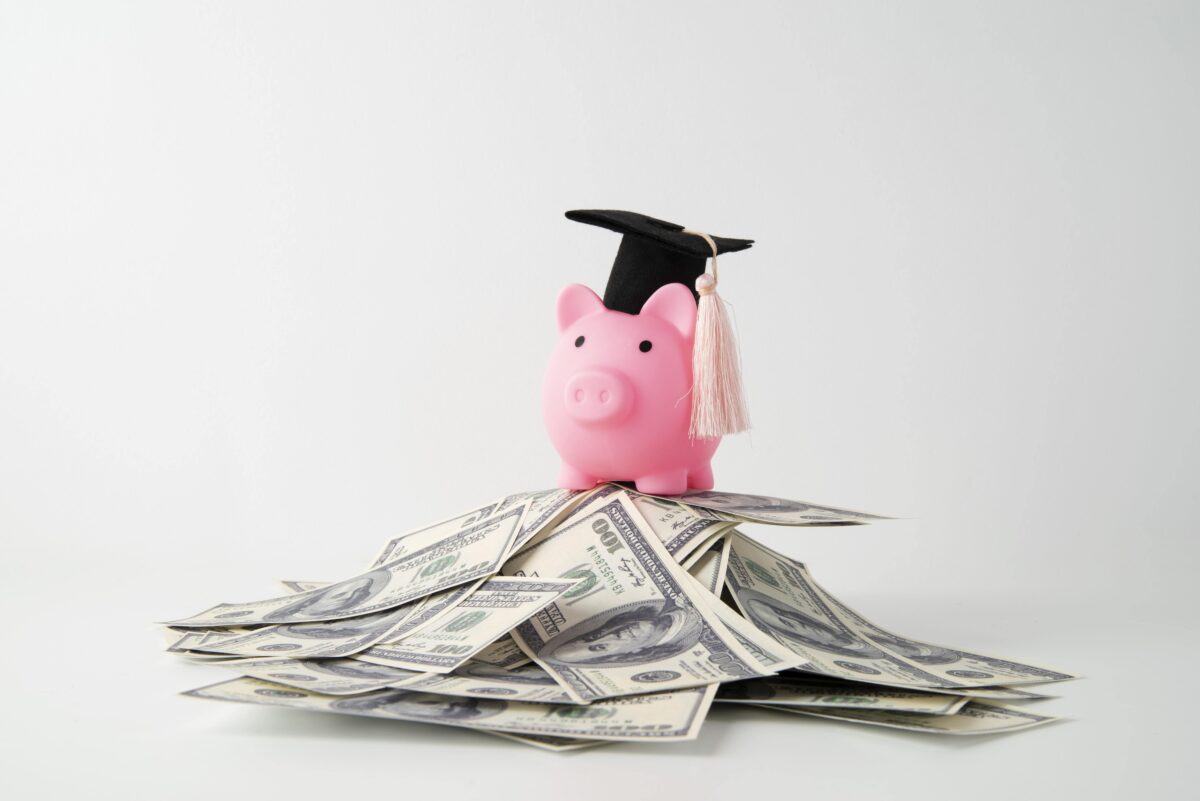 College can be costly and loans are often the best way for you to cope financially while you study. We recommend that you look at student loans with the lowest interest rates so that you can pursue your educational opportunities with ease. You can start by exploring federal student loans, but they alone may not be enough to cover the cost of your education. Therefore, many students choose to take out private student loans. However, keep in mind that most lenders do require the borrower to be creditworthy for offering them the lowest interest rate so you might need a cosigner if you do not have a good credit score.
We have reviewed the most trusted private lenders of this year that are offering student loans with the lowest interest rates.
Top Private Student Loans with Lowest Interest Rates
Lender
Scholaroo rating
Fixed rates starting (APR)
Variable rates starting (APR)

College Ave

The best for low interest student loans

Visit website
3.99%
3.99%

Earnest

The best for low interest student loans

Visit website
3.99%
3.99%

Sallie Mae

A trusted lender with great offers

Visit website
4.50%
4.62%

Ascent

Great for loans without cosigners.

Visit website
4.62%
4.72%

SoFi

Great lender for private student loans.

Visit website
4.99%
4.49%

Discover

Best lender with zero fees and valuable rewards

Visit website
5.49%
5.87%

Citizens Bank

Great for multi-year approval

Visit website
4.99%
5.10%

PNC Bank

Best for auto-pay interest rate discounts

Visit website
4.49%
5.64%
Types of Low Interest Student Loans
There are two main types of low-rate loans including federal loan options and private student loans.
Federal Student Loans
Federal student loans are provided by the U.S. Department of Education and they have the lowest interest rates along with flexible repayment options. To qualify for these loans a student must complete the free application for federal student aid also known as FAFSA.
There are four types of federal loans:
Direct Subsidized Loans: To be eligible for a direct subsidized loan, you must be enrolled in college at least half of the time. These loans are provided to the student after assessment of their financial need and the interest rate is subsidized to make the repayment easier. The interest is only charged after graduation and the student gets an additional 6 months grace period as well. In case of deferment, you will not be charged interest for that time.
Direct Unsubsidized Loans: These loans do not need to assess the financial needs of the student and therefore have a fixed interest rate that starts as soon as the funds are allocated and continues till the loan is paid in full. Unsubsidized loans however still have flexibility in repayment
Direct PLUS Loans: Direct Plus loans are provided to the parents and caregivers of students. These also have fixed interest rates with flexible repayment options. The parents do not have to pass a credit check and can defer the loan till the student graduates. Direct Plus loans are also available for graduate and professional students.
Direct Consolidation Loans: For multiple federal student loans, the government can offer a single loan with fixed interest rates to pay off the other loans. This helps in getting debt sorted and provides the students with a better debt ratio.
Private Student Loans
Private student loans are provided by banks and other lending institutions. The borrowers of private loans must pass a credit check and prove their creditworthiness. These loans usually have a higher interest rate but you can borrow a bigger loan amount. The interest rate is also dependent on the creditworthiness of the applicant. The higher the credit score, the lower the rates you can get. For students with poor credit, consigning the loan would increase their chances of approval and also lower their rates.
How to Get A Low Interest Student Loan?
There various are factors that can contribute to getting a lower interest rate on a student loan. Following are a few main ways to get a low-rate offered on a loan:
Build Good Credit: Lending institutions provide better interest rates and repayment options to borrowers with good credit. You can start building your credit with easy steps like a prepaid credit card and paying your existing loan payments on time. When you have a good credit score lenders provide loan options with the lowest interest rates.
Have a Low Debt-to-Income Ratio: Reducing your overall debt load really helps in getting good loan options. Lenders always evaluate your credit, and your overall debt burden, and compare it to your income. If your debit burden is low, that means you are able to maintain regular loan payments without being a high risk. Consider paying off your debt load at least 2-3 months prior to applying for a new loan. This helps in improving your credit score and debt-to-income ratio.
A Co-signer or a Guarantor: A co-signer or a guarantor can bring their good credit score to your loan application. Commonly student loans are cosigned by the parents and they bear the full responsibility of paying off the loan. This can help in getting lower interest rates from lenders. Loans can also be co-signed by other relatives and grandparents.
Consider a Shorter Repayment Structure: A short-term loan is less risky and gets lower interest rates compared to a long-term loan. If you are able to pay off larger monthly payments, a short-term loan will not only get you better rates but you will also benefit from paying interest for a shorter time period.
Do Detailed Lender Comparisons: Before signing up with a lender, you should review different institutions and do detailed comparisons. Some lenders may offer you special student discounts which will help in getting a better loan deal. Study the lenders and their reviews before making a final decision.
FAQs
Which type of student loan has the lowest interest rates?
The subsidized federal student loans provide fixed interest rates that are lower than other lending institutions. To receive better interest rates on private student loans, we recommend building good credit and having a co-signer.
Do I need a co-signer for student loans?
Some banks and lending institutions require a co-signer for student loans. Sallie Mae is one of the top leading loan providers in the country and requires a co-signer that can be released after 12 regular payments. Co-signers can be parents, grandparents, or other relatives. However, not all lenders require a co-signer. Ascent is among the lenders offering student loans without a co-signer.
What is a good interest rate on a student loan?
Federal loans have the lowest student loan interest rates that are fixed. Therefore, the federal rates can be used as a benchmark when assessing how good is the private student loan interest rate that is offered to you.
Which bank gives the lowest interest rates on student loans?
Based on our research, College Ave offers student loans with the lowest interest rates and better repayment options than other banks and lending institutions. You can review our comparison table and detailed review of lenders to understand which options work best for you and which lender has the lowest APRs.
How to get low-interest student loans without cosigner?
There are some lenders that offer low APR to students without cosigners. Ascent is a great lender for non-cosigned student loans with lower interest rates.