Wilshire Quinn Musical Arts Scholarship
6/15/2023
Submission Deadline
Explore Similar Scholarships
Location:
Grade Level:
This scholarship is a helping hand to musically-gifted people who need to be equipped with the right resources from relevant institutions to be able to attain greatness in their music careers.
The campaign is under the management of Wilshire Quinn Capital, a California-based investment firm that provides financing to borrowers who are unable to obtain credit from traditional lending companies. A direct portfolio lender if you may.
The Musical Arts Scholarship is their way of giving back to humanity as most of their members were originally influenced by music but found themselves sticking to a career in finance due to life's circumstances. With this in mind, every year, they support one promising applicant with $10, 000 for tuition.
Key Information of Wilshire Quinn Musical Arts Scholarship
Study Details
Country of Study
United States
Scholarship Details
Intended Level of Study
Undergraduate
Postgraduate
Wilshire Quinn Musical Arts Scholarship Timeline
January 2023
Application Opening Date
Applications open on January 1.
June 2023
Submission Deadline
The submission deadline is June 15.

July 2023
Award Announcement Date
Winners of the award are usually contacted in July 1.
Scholarship Eligibility
To be eligible to apply, applicants must meet the following criteria.
Eligible Grade: Undergraduate – Graduate
Age: 17 – 24
Required GPA: Any
Geographic Eligibility: United States
Gender: Any
Race/Ethnicity: Any
Application Requirements
Here's what you need to submits besides your application.
How to ace the Wilshire Quinn Musical Arts Scholarship
1
Concentrate on your strengths
Among the submissions is a short personal statement of 400 words. This is a chance for you to articulate what music means to you and why you deserve the scholarship. You can also list your musical skills and the experience you've had that show your passion for your chosen field.
2
Prepare a music piece
The main requirement in this application is an electronic file of a musical piece (original, classical, or otherwise) that reflects who you are as an artist and your unique abilities. The submission should be roughly three minutes long.
3
Attach the link to the piece
You will be asked to send in a youtube link (or links to similar sites) of your performance. This must be included in your application for it to be submitted.
4
Use PDF or Word documents
Only PDFs and Word documents are accepted. Other file formats like TIFF will not be accepted.
How the Wilshire Quinn Musical Arts Scholarship is Judged
Your music submission and personal statement are very key in your application. The essay must show how music has helped you navigate through certain challenges in life and it must show that you're extremely dedicated to the craft.
Why We Love the Wilshire Quinn Musical Arts Scholarship
The scholarship rewards dedicated applicants
If you take a look at the past winners of this scholarship, you'll notice a keen sense of devotion, not just by creating music but also by helping others who are struggling with the craft to find their footing. Wilshire Quinn Capital is very much interested in supporting individuals who are like this.
The award helps produce rockstars
Studying music in an institution of higher learning is very capital intensive, especially for students who are interested in classical music. The scholarship helps reduce the costs associated with education.
The program celebrates the achievements of winners
As stated above, most winners of this scholarship were individuals who used their talent as an element for change within their communities. Their achievements are well documented and published by the founding organization on its website.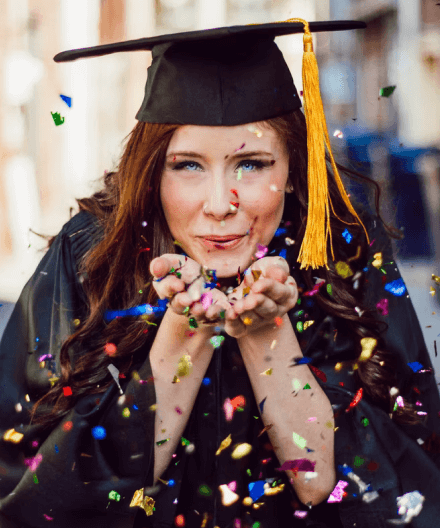 5 Facts about the Wilshire Quinn Musical Arts Scholarship
More about the awards
Since its inaugural award on April 15, 2019, three Wilshire Quinn Musical Arts Scholarships have been given to talented musicians to aid their enrollment in college.
Age requirements
Besides having an attachment to music, applicants must be between the age of 17 - 24 to be eligible for the Wilshire Quinn Musical Arts Scholarship.
Funds will be paid directly
The $10,000 financial aid will be paid directly into your institution's account and it must be channeled towards paying for your tuition fees.
The love for music inspires this scholarship
Many members of Wilshire Quinn Capital have had a lifelong interest in music. To support this, the CEO and chief investment office, stated that he has always admired a musician's ability to create a song that can define a generation.
For those who can demonstrate financial hardship
Applicants should be able to demonstrate financial hardship. This may be the deciding factor when it comes to who wins the award.