Judge John R. Brown Award for Excellence in Legal Writing
$1,000–$10,000
Award Amount
5/31/2023
Submission Deadline
Explore Similar Scholarships
College Major:
Location:
Grade Level:
Brown Sims is a company that offers legal counseling services. It offers its clients services tailored to their specific needs by helping them analyze the effects of available alternatives and make the best choice. It offers the Judge John R. Brown Award for Excellence in Legal Writing to law school students.
The annual scholarship awards winners prizes worth between $1,000 and $10,000. The first prize winner receives $10,000, the second place winner $5,000, the third place winner $3,000, and the fourth and fifth place winners receive $1,000 each. The scholarship is open to law school students pursuing a J.D. or LL.B. degree.
Applicants need to submit two copies of a current legal paper and a recommendation letter from a law school faculty member or a legal professional who's not the author of the paper. A separate sheet should also be included with the paper title, name, physical address, and email of the student's sponsor.
Key Information of Judge John R. Brown Award for Excellence in Legal Writing
Study Details
Country of Study
United States
Scholarship Details
Intended Level of Study
Undergraduate
Postgraduate
Doctorate
Award Amount
$1,000–$10,000
Judge John R. Brown Award for Excellence in Legal Writing Timeline
January 2023
Application Opening Date
The application opens on January 31.
May 2023
Submission Deadline
The submission deadline is on May 31.
December 2023
Awards Announcement Date
Winners will be announced on December 30.
Scholarship Eligibility
To be eligible to apply, applicants must meet the following criteria.
Eligible Grade: Undergraduate – Postgraduate
Maximum Age: Any
Required GPA: Any
Geographic Eligibility: United States
Gender: Any
Race/Ethnicity: Any
Application Requirements
Here's what you need to submits besides your application.
Essay
Recommendation letters
How to ace the Judge John R. Brown Award for Excellence in Legal Writing
1
Start the process early
Writing a paper takes significant time and energy. Schedule time to work on the paper. You will need an extensive research period, writing, and rewriting. When you set aside that time from the beginning, the process will be a lot smoother and help you produce a high-quality paper.
2
Do thorough research on your topic
Explore all possible literature related to your essay topic and use it as the base of your paper. If you can use more primary sources, the better. Narrow down the focus of your paper to ensure that you cover the scope.
3
Create an outline
Create an outline that defines the structure of your paper. The outline will help you organize your ideas in a way that brings flow to your writing. Factor in your introduction and conclusion paying attention to how they help put forth the main aim of the paper.
4
Write and review
The outline will guide you in writing the first draft. Edit the paper severally to ensure that it is clear, coherent, concise, and comprehensive. Remember that it's your paper and you can freely express your creative ideas on the topic. Do further proofreading to ensure it is error-free. Remember the Quote rule: if it's longer than four lines, put it in a block format.
How the Judge John R. Brown Award for Excellence in Legal Writing is Judged
Papers are judged based on the quality of ideas put forward, research, clarity, and cohesion. All information cited in the paper should be accurate.
Why We Love the Judge John R. Brown Award for Excellence in Legal Writing
There is no page limitation
The paper submissions have no page limits.
There are no topic restrictions
Your paper can be on any legal topic.
Papers submitted for law reviews are eligible
Papers submitted to law reviews for publication can be submitted if they are submitted in their initial state prior to other peoples' edits.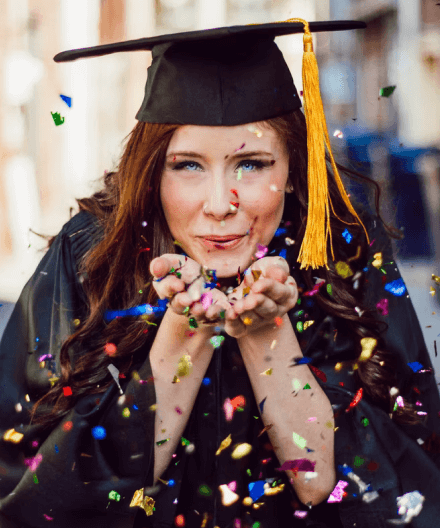 5 Facts About Brown Sims
It was founded in 1967
Thomas A. Brown started the firm in 1967 and G. Byron Sims joined him later that year.
The firm initially offered maritime services
The firm only offered legal services in maritime and energy law.
They broadened their services in 1976
Their clients demanded more services and as a result, they started offering trial and appellate services, transactional services, legal counseling, and coverage advice.
The New Orleans office opened in 2006
Hurricane Katrina led to an increase in demand for their services in Louisiana. This prompted the opening of the New Orleans Office.
It has high rankings
Brown Sims is ranked Tier 2 Nationally in Admiralty and Maritime Law. It is also ranked Tier 2 in Insurance Law in New Orleans Regional Ranking.