Carollo Engineers Bryant L. Bench Scholarship
12/20/2022
Submission Deadline
Explore Similar Scholarships
College Major:
Location:
Grade Level:
The scholarship is an annual award of $10,000 for engineering graduate students. Applicants must have a passion for thinking outside the box when it comes to managing the planet's dwindling water resources.
The AWWA has been the premier association of professionals working in the water management industry since 1881. It is an international non-profit organization with a passion for supporting scientific and educational programs.
The award is paid directly to your institution, meaning it can only be used as tuition fee. Winning the award ensures that you get mentors who are industry leaders while you work your way through your academics.
Key Information of Carollo Engineers Bryant L. Bench Scholarship
Study Details
Country of Study
United States
Canada
Mexico
Scholarship Details
Intended Level of Study
Postgraduate
Carollo Engineers Bryant L. Bench Scholarship Timeline
October 2022
Application Opening Date
Applications are open on October 1.
December 2022
Application Deadline
The submission deadline is on December 20.
May 2023
Application Deadline
The winner(s) are announced in May.
Scholarship Eligibility
To be eligible to apply, applicants must meet the following criteria.
Eligible Grade: Graduate – Postgraduate
Maximum Age: Any
Required GPA: Any
Geographic Eligibility: United States, Canada, Mexico
Gender: Any
Race/Ethnicity:
Application Requirements
Here's what you need to submits besides your application.
Recommendation letters
Essay
How to ace the Carollo Engineers Bryant L. Bench Scholarship
1
Let your personality shine through your essay
Use your essay as the perfect opportunity to spotlight your academic and extracurricular achievements. Be bold and brave with your accomplishments. Provide every detail that shows how unique, driven, and motivated you are to succeed.
2
Show that you're a team player
In your essay, show that you care about those around you. Community service of any kind is highly valued. Highlight what you did and the role you played in improving the standard of living within your city or country.
3
Contact former applicants and winners
It's easy to find past winners of the award and others who applied but did not succeed. Taking their cue and learning from their experiences could be priceless. Reaching someone for help over the world wide web is common practice today, and it usually bears fruit.
4
Have your submission reviewed
Before you submit your application, have it reviewed by a professional who has the knowledge of what it takes to win a scholarship. Your college counselors may be able to help.
How the Carollo Engineers Bryant L. Bench Scholarship is Judged
This award is exclusive to students pursuing a postgraduate degree in water management. You are only eligible for this award once and your selection will be based on the overall strength of your submission.
Why We Love the Carollo Engineers Bryant L. Bench Scholarship
Open to all genders and races
Applicants from all genders and races or ethnic backgrounds may apply for this award.
Additional benefits
As a beneficiary of the scholarship, you will be mentored by some of the top professionals in the water management industry. This means you will have the opportunity to prove your worth and display your passion for the conservation of the planet's most precious resource.
Large geographic coverage
The scholarship is open to all postgraduates enrolled in an accredited institution across the United States, Canada, and Mexico. This is an attractive proposition for North Americans living outside the United States.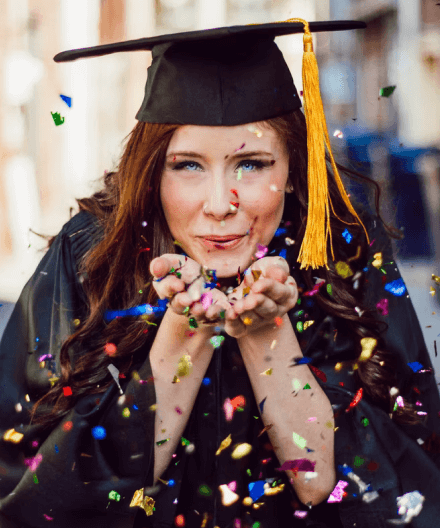 5 Facts About Carollo Engineers Scholarship
Significant scholarship amount
$10,000 is a significant amount of money donated towards your tuition. This should ease some of your burdens as you focus on your academics and your future in the industry.
No GPA requirement
Although your grades matter because they reflect your abilities and passion, a low GPA isn't a deal breaker in this case.
Serving humanity
Managing the world's water resources is highly regarded as a service to humanity.
Offering large scholarships
The AWWA is offering $200,000 worth of scholarships and educational support for several students in North America this year.
Opportunity for water-related scholarship
AWWA is accepting scholarship applications in different categories across the water management industry.