William B. Howell Memorial Scholarship
2/15/2023
Submission Deadline
Explore Similar Scholarships
College Major:
Grade Level:
The William B. Howell Memorial Scholarship was created and funded by the American Welding Society (AWS), to honor one of its former members Mr. B. Howell who devoted his professional career actively participating in and promoting the welding industry.
The purpose of this program is to financially support those interested in pursuing a career in welding. The award amounts to $2,500 and is granted to a deserving student annually. It is open to all U.S citizens currently pursuing a full-time or part-time welding degree in the United States. Selection preference is given to those residing in Ohio, Michigan, and Florida.
Applicants must be at least 18 years old with a minimum GPA of 2.5. They must have obtained a high school diploma and demonstrate financial need. Applicants are to create an academic profile on the AWS website to submit their application documents. The scholarship fund is paid directly to the recipient's college or university.
Key Information of William B. Howell Memorial Scholarship
Study Details
Country of Study
United States
Scholarship Details
Intended Level of Study
Any
William B. Howell Memorial Scholarship Timeline
January 2023
Applications Opening Date
Applications open on January 1.
February 2023
Submission Deadline
The submission deadline is on February 15.
February 2023
Awards Announcement Date
The winner is notified by the end of February.
Scholarship Eligibility
To be eligible to apply, applicants must meet the following criteria.
Eligible Grade: High School Graduate – Undergraduate
Minimum Age: 18
Required GPA: 2.5
Geographic Eligibility: Florida, Michigan, Ohio
Gender: Any
Race/Ethnicity: Any
Application Requirements
Here's what you need to submits besides your application.
Grade transcript
School Verification
Financial Information
How to ace the William B. Howell Memorial Scholarship
1
Review your application
Ensure you review your application for errors, missing sections, or wrong information before you submit it, as you cannot edit any other part of your application once it has been submitted.
2
Write a strong personal statement
You would be required to write a personal statement while creating your academic profile. Your personal statement should be on your career goals and objectives. It should also demonstrate your passion for a career in welding, and your academic achievements despite your financial constraints.
3
Proof of financial aid
Applicants are required to show they need financial aid to pursue a welding degree. You might be required to submit a financial aid or recent tax form.
4
Demonstrate extracurricular activities
A good way to put yourself ahead is by gaining volunteer experience and taking part in extracurricular activities that demonstrate your passion and interest.
How the William B. Howell Memorial Scholarship is Judged
Recipients are chosen based on their application and financial need, which is based on the Expected Family Contribution (EFC) from applicants' FAFSA Student Aid Report (SAR) and applicants' cost of attendance.
Why We Love the William B. Howell Memorial Scholarship
No discrimination
The program is open to all U.S citizens as long as they meet the scholarship requirements. The program supports equality and has no discrimination against gender, race, ethnicity, religion, etc.
Past recipients can apply
Previous scholarship recipients, who still meet the eligibility requirements, are encouraged to apply. The program aims to support individuals in the welding industry.
Supports a welding career
The William B. Howell Memorial Scholarship helps provide financial aid to the next generation of welding professionals. It is dedicated to flourishing the industry and investing in its future leaders.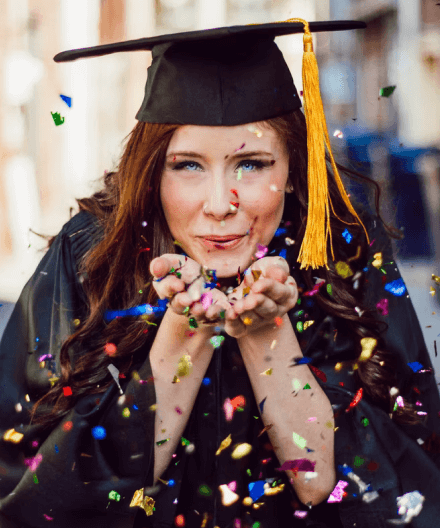 5 Facts About the American Welding Society
$2 million in scholarships
Through its foundation, the American Welding Society awards more than $2 million in scholarships through its various scholarship programs.
American Welding Society
Founded in 1919, the American Welding Society is a non-profit aimed at ensuring the growth of the welding industry by providing support to education and research.
William B. Howell
A member of the AWS for fifty years, William B. Howell retired as the Executive Vice President of Hobart Brothers Company.
National, district, and section scholarships
AWS is grouped into three and is offered by the national body and its various sections. Applicants can log in to the AWS site to view which scholarship they are eligible for.
Graduate Fellowship
AWS awards $35,000 per year to select recipients conducting master's or Ph.D. research on the welding industry, either on applied or fundamental topics. Interested graduate students can check the AWS fellowship website for more details on how to submit proposals.