CALAHE Competitive Scholarship
6/24/2023
Submission Deadline
Explore Similar Scholarships
Location:
Demographic:
Grade Level:
In 1978, a group of Latino educators from the state's colleges and universities met in New Haven to discuss the prospects of forming a professional network. It was determined that the Hispanic presence in Connecticut's higher education was beginning to take on new demographic significance and that it was time to address the specific needs of Latino students in the state's colleges and universities in a systematic manner. The Connecticut Association of Latinos in Higher Education (CALAHE) was formed shortly after.
Today, CALAHE is a nonprofit organization dedicated to increasing Latino participation in various areas of post-secondary education in Connecticut. Members include Latino and non-Latino personnel, students from higher and secondary education institutions, and members of other professional organizations. They are all inspired by CALAHE's mission.
The CALAHE Competitive Scholarship program is open to Connecticut high school seniors and undergraduates. It accepts both male and female Hispanics. One wonderful aspect of the scholarship program is that students can come from any school or institution and study in any field.
Key Information of CALAHE Competitive Scholarship
Study Details
Country of Study
United States
Scholarship Details
Intended Level of Study
Undergraduate
CALAHE Competitive Scholarship Timeline
January 2023
Application Opening Date
Applications for the CALAHE Competitive Scholarship usually open in early January.
June 24, 2023
Submission Deadline
The deadline for applications is around the end of June.
November 2023
Award Announcement Date
Successful applicants for the CALAHE Competitive Scholarship will be notified before the end of November.
Scholarship Eligibility
To be eligible to apply, applicants must meet the following criteria.
Eligible Grade: High School Senior – Undergraduate
Maximum Age: Any
Required GPA: 3
Geographic Eligibility: Connecticut
Gender: Any
Race/Ethnicity: Hispanic
Application Requirements
Here's what you need to submits besides your application.
Essay
Recommendation letters
Financial Information
Grade transcript
How to ace the CALAHE Competitive Scholarship
1
Highlight your extracurricular activities
In your application, highlight all extracurricular activities and/or community service work you did, in which you demonstrate leadership. Explain the impact you had on your community or project subjects. Any honors, merits, and certificates are to be added as well if applicable. Such activities are highly preferred by judges.
2
Start the application process right away
You should start the application process as soon as possible. This will allow you enough time to acquire all necessary documents, contact your referees or recommenders, complete all forms and work on your personal statement or essay. Have everything organized and planned to avoid any last-minute complications.
3
Choice of references and early notifications
Your references or recommenders must be those who know you well enough to be willing to speak to your abilities and demonstrate why you make the perfect candidate for this scholarship. So, choose them wisely. Also, contact them and send them the required forms very early on to allow them enough time to complete them.
4
Essay objective and review
Your essay is your voice and the complete picture of your character, ambitions, and abilities. Make it concise and interesting, and ensure it captures your pursuit of your undergraduate degree. Tell the judges your story and what you hope to achieve. Stay focused and get a second or third eye review from your mentor or instructor.
How the CALAHE Competitive Scholarship is Judged
Applicants are evaluated on leadership, academics, and community service. They are expected to be model students who excel academically and are involved in their communities.
Why We Love the CALAHE Competitive Scholarship
The scholarship encourages higher education in Connecticut
The scholarship program promotes higher education in Connecticut and provides necessary retention services for Latino/Latina students and employees.
It assists students in financial need
The CALAHE Competitive Scholarship assists financially needy high school seniors and undergraduates.
CALAHE promotes Latino/Latina representation
The Connecticut Association of Latinos in Higher Education is dedicated to increasing Latino/Latina policy representation.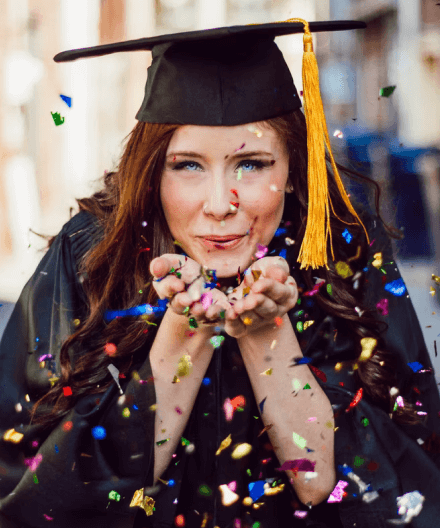 5 Facts About CALAHE Competitive Scholarship
All awardees must attend the scholarship reception
Scholarship recipients, who do not attend or cannot attend the reception, will forfeit their award.
Applicants must be Connecticut residents
Applicants must be Latinx students from Connecticut enrolled full-time or pursuing their first undergraduate degree.
The scholarship is renewable for one year
The CALAHE Competitive Scholarship is only renewable for one year; recipients must reapply each year.
The country of study is the U.S.
The applicant's school of choice must be located in the United States of America.
Minimum GPA of 3.0
At the time of application, candidates must have a cumulative GPA of 3.0 or higher for all completed course work.