William A. Crawford Minority Teacher Scholarship
$1,000–$4,000
Award Amount
8/31/2023
Submission Deadline
Explore Similar Scholarships
The Indiana Commission for Higher Education offers the William A. Crawford Minority Teacher Scholarship intending to provide need-based financial awards for minority students (defined as black and Hispanic individuals) planning to teach in an accredited school in Indiana upon graduation from college.
The commission was created by an act of the General Assembly and signed into law in the State of Indiana. Students get financial aid from public, independent, and proprietary colleges.
Every academic year, a successful applicant may receive $4,000 for the total cost of college attendance which includes tuition fees along with expenses for books, room and board, transportation, and other needs. Those who don't apply for financial aid are awarded $1,000. Eligible students get gainful employment and job security upon graduation. The student is also able to participate in community work by teaching in Indiana schools.
Key Information of William A. Crawford Minority Teacher Scholarship
Study Details
Country of Study
United States
Scholarship Details
Intended Level of Study
Undergraduate
Award Amount
$1,000–$4,000
William A. Crawford Minority Teacher Scholarship Timeline
January 2023
Application Opening Date
Applications open on January 1.
August 2023
Submission Deadline
The submission deadline is on August 31.
Scholarship Eligibility
To be eligible to apply, applicants must meet the following criteria.
Eligible Grade: College Freshman
Maximum Age: Any
Required GPA: 2
Geographic Eligibility: Indiana
Gender: Any
Race/Ethnicity: Black, Hispanic
Application Requirements
Here's what you need to submits besides your application.
Grade transcript
Essay
Financial Information
How to ace the William A. Crawford Minority Teacher Scholarship
1
Start the application process right away
You should start the application process as soon as possible. This will allow you enough time to acquire all the necessary documents. Have everything organized and planned to avoid any last-minute complications.
2
Disclose financial constraints as a reason for your application
Should you have a financial need in furthering your education, use that as an advantage when writing your essay.
3
Check you meet the commission's criteria
Applicants must meet any other minimum criteria the Commission for Higher Education requires. You must exercise due diligence to research all the eligibility requirements on the scholarship website.
4
Read the application guide
There is a guide that takes you through all the steps of applying. You will need to create an account as well as file FAFSA. Use the guide so you avoid any eros and frustration when applying.
How the William A. Crawford Minority Teacher Scholarship is Judged
The commission awards scholarships to students who have a clear purpose and vision to teach.
Why We Love the William A. Crawford Minority Teacher Scholarship
College completion is the commission's objective
The commission funds four years of academic study for the scholarship awardee. It recognizes the shortage of teachers in the state and is keen on encouraging students to take teaching disciplines and develop the state's educational system.
The application process is easy
The step-by-step guide on how to successfully apply is on the scholarship website. This makes it easy for applicants to make a successful attempt without confusion.
Applicant can submit an appeal
If a student disagrees with the determination of financial aid eligibility, the applicant can submit an appeal for the commission to review its decision.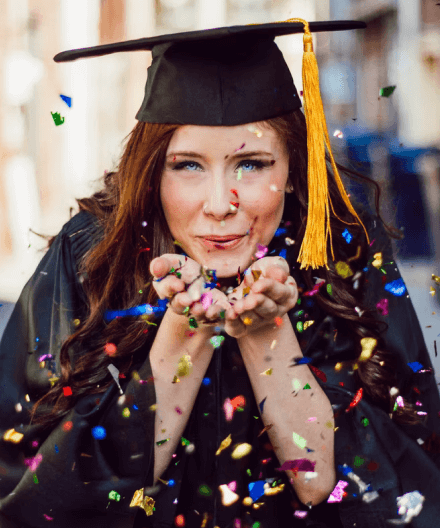 5 Facts
Renew scholarship for the subsequent academic year
A minority student (who qualified for the scholarship initially) must reapply for the scholarship each year.
Maintain satisfactory academic progress
Applicants must have a cumulative grade point (GPA) of at least 2.0 to qualify.
The applicant must be an Indiana resident
Students must live in the state on or before December 31 of the year preceding the application for the award and continuously live in the state thereafter.
Applicant must be a full-time student
The scholarship award is only available to a full-time student in an Indiana institution.
Recipients obliged to teach in Indiana
Recipients of the award must teach for at least three years after graduation.