LeadMN Leadership Scholarship
11/1/2023
Submission Deadline
Explore Similar Scholarships
Location:
Grade Level:
It's hard to find good leaders, and when they are discovered, it is necessary to praise them for their excellent work. This is why LeadMN created the LeadMN Leadership Scholarship. They are selecting undergraduate students to encourage and financially support them with their education and career path.
The award is worth $1,250 and the winner will be chosen based on community service and academic achievement. Those, who have done volunteer work in favor of the community in any way, can apply for this scholarship.
Applicants must also be students from the Minnesota State school system, which means that students from private schools are ineligible. They can be from any area, as long as their cumulative GPA is 2.5 or higher. They must submit their transcripts, essay, recommendation letters, and leadership résumé.
Key Information of LeadMN Leadership Scholarship
Scholarship Details
Intended Level of Study
Undergraduate
LeadMN Leadership Scholarship Timeline
April 2023
Application Opening Date
Applications open on April 2.
November 2023
Submission Deadline
The submission deadline is on November 1.
Scholarship Eligibility
To be eligible to apply, applicants must meet the following criteria.
Eligible Grade: Undergraduate
Maximum Age: Any
Required GPA: 2.5
Geographic Eligibility: Minnesota
Gender: Any
Race/Ethnicity: Any
Application Requirements
Here's what you need to submits besides your application.
Essay
Recommendation letters
Short Answers
Grade transcript
Present Work Experiences
How to ace the LeadMN Leadership Scholarship
1
Start the application process right away
You should start the application process as soon as possible. This will allow you enough time to acquire all necessary documents, contact your referees or recommenders, complete all forms and work on your essay and resume. Have everything organized and planned to avoid any last-minute complications.
2
Essay objective and review
Your essay is your voice and the complete picture of your character, ambitions, and abilities. Answer the required questions carefully and make your piece concise and interesting, capturing your pursuit of your degree of choice. Tell the judges your story and what you hope to achieve. Stay focused and get a second or third eye review from your mentor or instructor.
3
Get involved in your community
Equally important is your community service and involvement. Make careful to choose the experiences for your application that best demonstrate your leadership and volunteerism. If
you still have a few years until you want to apply for the scholarship, think about looking for honors and leadership positions in extracurricular activities that show your capacity for initiative and leadership. This is all that is required in your submitted resume.
4
Choice of references and early notifications
Your references or recommenders must be those who know you well enough to be willing to speak to your abilities and demonstrate why you make the perfect candidate for this scholarship. So, choose them wisely. Also, contact them and send them the required forms very early on to allow them enough time to complete them.
How the LeadMN Leadership Scholarship is Judged
Applications are assessed based on essays, qualifications, community service, and leadership skills.
Why We Love the LeadMN Leadership Scholarship
Open to part- and full-time students
Both part-time and full-time students are eligible for this scholarship. The program is designed for those enrolled in public schools to help them continue their education and reach their career goals.
No discrimination
The program is open to all residents of Minnesota as long as they meet the scholarship requirements. It supports equality and has no discrimination against gender, race, ethnicity, religion, etc.
Easy application process
The process for this scholarship is easy with minimal requirements. Students can even log on and off their accounts whenever they want. Their files are saved until they are ready to be submitted.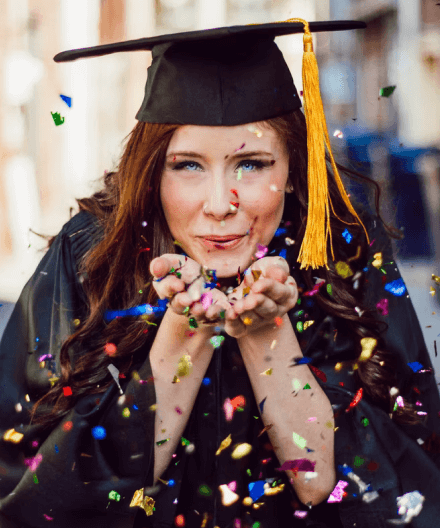 5 Facts About LeadMN Leadership Scholarship
Two awards in the year
There is one for the spring semester and another one for the fall semester.
Paid directly to the school
The prize goes directly to the school's financial account.
Undergraduates only
Graduate and PSEO students cannot apply.
Reapplications possible
You can still apply again if you have already been awarded this scholarship.
Physical applications not accepted
Applications are now online, you can only use physical applications if they are pre-approved.